Oil Tank Removal Experts Since 1992
Oil tanks have been used to heat homes in New Jersey since at least the 1940s. Oil heat became popular (replacing coal heat) in the 1940s after World War II (WWII). Oil was commonly stored in underground oil tanks, less common in Aboveground Storage Tanks (ASTs), and rarely was these oil tanks ever replaced.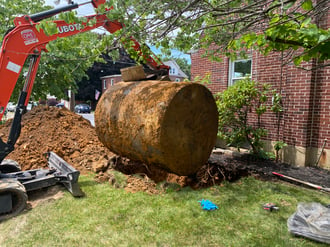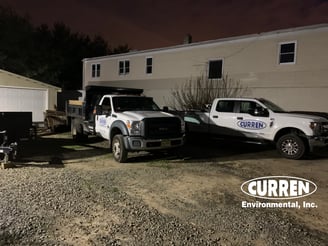 Curren is licensed in Delaware, New Jersey & Pennsylvania for tank removal. We have been removing tanks for over 25 years, our experience and the sheer volume of projects dwarfs almost all competitors.
We take the time to discuss the positives and negatives of your tank project. We would rather manage your expectations regarding the different what-if scenarios BEFORE tank removal than tell you we can address it when it comes up.
To be fair this web page is one of our smallest, with the least amount of words. There are links at the bottom of the page that link you to an enormous amount of information regarding tank removal. But hey if you are reading this between 8 am and 5 pm Monday to Friday EST, call us, happy to discuss your project 888-301-1050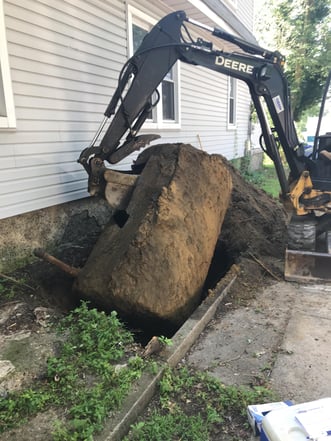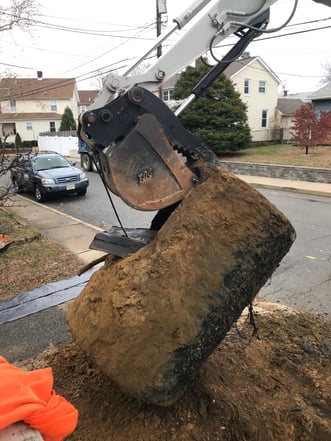 Why is Curren an Oil Tank Removal Expert in New Jersey?
Over 25 years of experience

in Oil Tank Removal in New Jersey, Pennsylvania & Delaware.

Oil Tank Removal projects completed by company personnel & equipment.

NJDEP UHOT Certified for Oil Tank Removal.

Tank Locating Services - Tank Sweeps - Tank Locating with GPR

Tank Testing Services - For Real Estate Transactions

Thousands of Successful Tank Removals Completed

Oil Tank Remediation for Leaking Tanks
Toll Free 888-301-1050
Monday to Friday 8:00 am to 6:00 pm
To Read More About Oil Tank Removal
Click on One of the Following Links.
10-things-to-know-about-oil-tanks
residential-heating-oil-tank-removal
Oil Tank FAQ (Frequently Asked Questions About Oil Tanks)
locating-tanks-with-ground-penetrating-radar-gpr-
Tank Questions
Curren Environmental, Inc. (Curren) is your local NJ Oil Tank Removal, Tank Testing, and Tank Installation company. Services Atlantic, Bergen, Burlington, Camden, Cape May, Cumberland, Essex, Gloucester, Hudson, Hunterdon, Mercer, Middlesex, Monmouth, Morris, Ocean, Passaic, Salem, Somerset, Sussex, Union, and Warren Counties.