Heating Oil Tank Removal & Abandonment
What is involved with removing an oil tank?
Step 1 - Local Permits
Local permits are required for the removal of residential heating oil tanks.
NJDEP Tank Closure Certification
Tank removal companies must be certified by the NJDEP. On October 2, 2006, the Department of Environmental Protection adopted special rules that require companies and individual be NJDEP UHOT (unregulated heating oil tank) certified to perform oil tank removal activities.
Pro Tip
PADEP & DNREC, Pennsylvania & Delaware do not require companies to be certified for residential tanks. Don't worry Curren is licensed in Delaware and Pennsylvania for commercial tanks, so you can be assured of a high level of competency and experience to manage your tank project.
Step 2 - Utility Mark Out
Its a law and subject to fine if you dig without obtaining a public utility mark out. Obtain an underground utility mark out so underground utilities are located by their respective owners, such as the water company, sewer, cable, phone, electric and gas.
Step 3 - Oil Tank Removal
Uncover the buried heating oil tank by excavating all overburden soils, and/or concrete/asphalt necessary to expose the top of the buried oil tank. Most underground storage tanks are buried 2' to 3' deep (measured from grade to the top of the tank).
After the tank has been exposed (i.e., the top of the tank is visible), the oil tank will be cut open. To properly clean a tank, the entry way cut in to the tank must be large enough to allow a person to enter the tank to perform the physical cleaning process. Tank cleaning will consist of wiping, squeegeeing, and removing all liquids and sludges from the tank. All liquids and sludges generated as a result of the tank cleaning process will be transported from the site to a licensed oil recycling facility.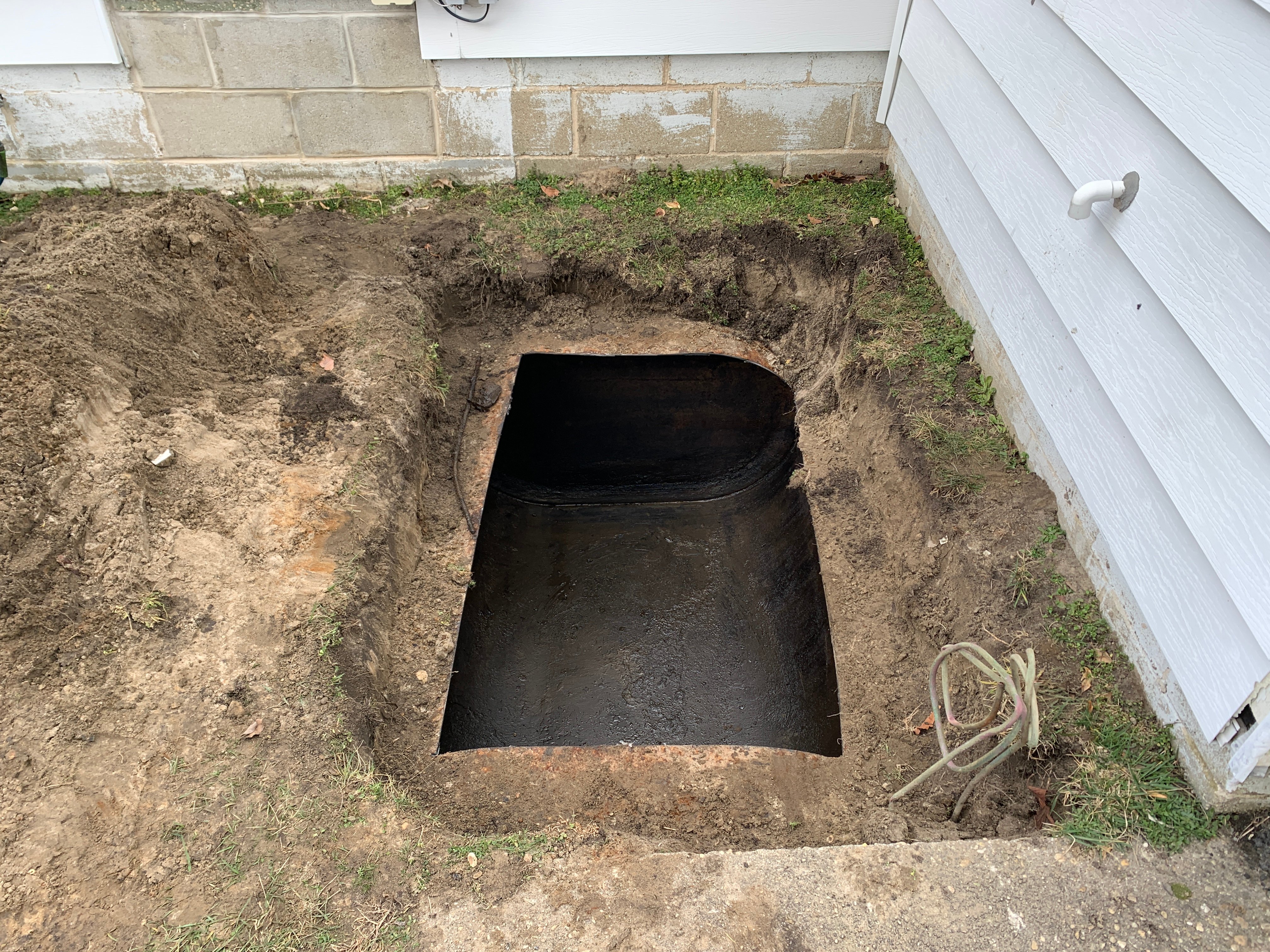 After the oil tank has been cleaned, the tank will be lifted in its entirety from the ground and set aboveground adjacent to the excavation for inspection. At this time the local construction/fire official performs an inspection of the oil tank removal.
Step 4 Site Assessment Soil Sampling
The most important question about any oil tank is if it leaked. Removing an oil tank is not expensive compared to the cost of remediating a leak from an oil tank. Most all tank removal are under $2,000.00, but tank leaks even small ones can easily surpass $5,000.00 and can go into the tens of thousands of dollars.
Determining if a tank leaked is made by acquiring soil samples from the excavation or grave of where the tank was removed. Be advised that holes in a tank, discolored soils or even a vapor meter does not tell you that a tank leak REQUIRES remediation. (A skinny person can have heart disease or high cholesterol so looks are deceiving) Oil is similar to cholesterol, in that there are permissible limits and limits that trigger action. The final say is what the laboratory sample analysis provides you, when you compare the results to applicable NJDEP, PADEP & PADEP soil standards.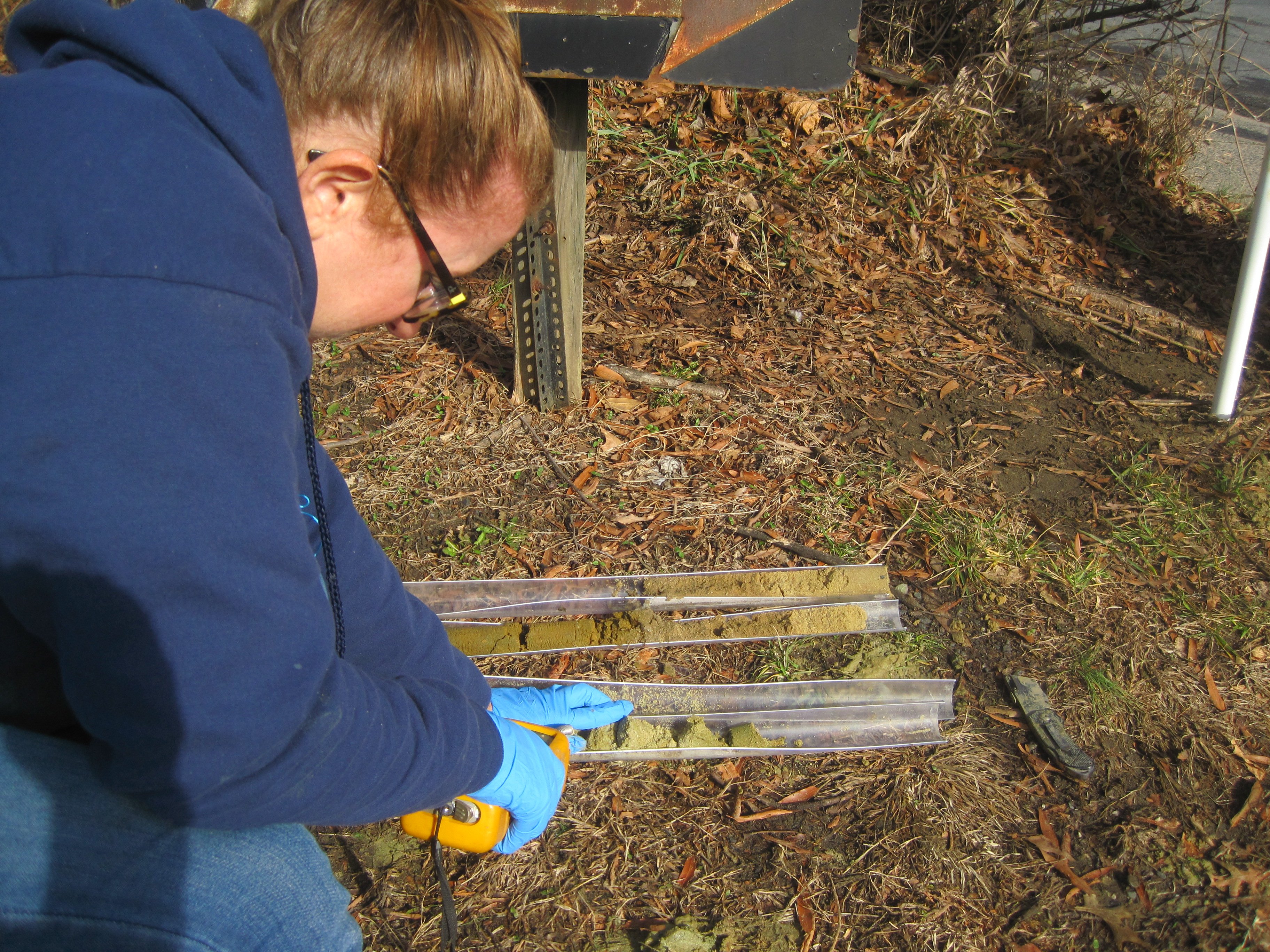 NJDEP soil standards are as follows:
ND (Non Detect) No NJDEP reporting required.

<1000 ppm for EPH: No remedial action required, but NJDEP reporting and depth to groundwater determination with potential sampling (additional charge), is necessary and a $400.00 NJDEP review fee would be incurred.

1000 to 5300 ppm EPH, contingent Naphthalene (6-ppm maximum allowable) & 2-Methylnapthalene (5-ppm maximum allowable) required to be performed (additional charge). If samples exceed for either compound, Synthetic Precipitation Leachate Procedure (SPLP) analysis required, results to be below 390 ug/L. If levels meet these standards, then no remediation is required. NJDEP reporting and depth to groundwater determination with potential sampling (additional charge), is necessary and a $400.00 NJDEP review fee would be incurred.

>5300 ppm EPH: Soil remediation is required with NJDEP reporting (additional fee) and associated $400.00 NJDEP review fee.
DNREC Soil Standards
DNREC action limits are above 1000 ppm DRO
PADEP Soil Standards
Soil analytical parameters will consist of Pennsylvania Short List – Diesel Fuel / Fuel Oil No. 2 by EPA Method 8260C per Table IV-9 of the PADEP Storage Tank Program Guidance Section IV (PADEP 253-0300-100), last revised March 18, 2008. Soil to Groundwater Pathway Residential Standard.
Benzene:– (PADEP Standard is 0.5 ppm)

Ethylbenzene: (PADEP Standard is 70 ppm)

Isopropyl benzene (Cumene) : (PADEP Standard is 600 ppm)

MTBE: (PADEP Standard is 2 ppm)

Naphthalene: (PADEP Standard is 25 ppm)

Toluene: (PADEP Standard is 100 ppm)

1,2,4- Trimethylbenzene: (PADEP Standard is 8.4 ppm)

1,3,5- Trimethylbenzene: (PADEP Standard is 74 ppm)
*Exceedance of any of the eight compounds indicates petroleum levels are above PADEP residential soil standards.
After soil sampling the tank excavation is backfilled with a certified clean obtained from a virgin source. The amount of material should equal the void space of the tank removed. As an example, a 1000-gallon UST void equals 5 cubic yards. The excavated area or area of surface disruption should be level to preexisting grade.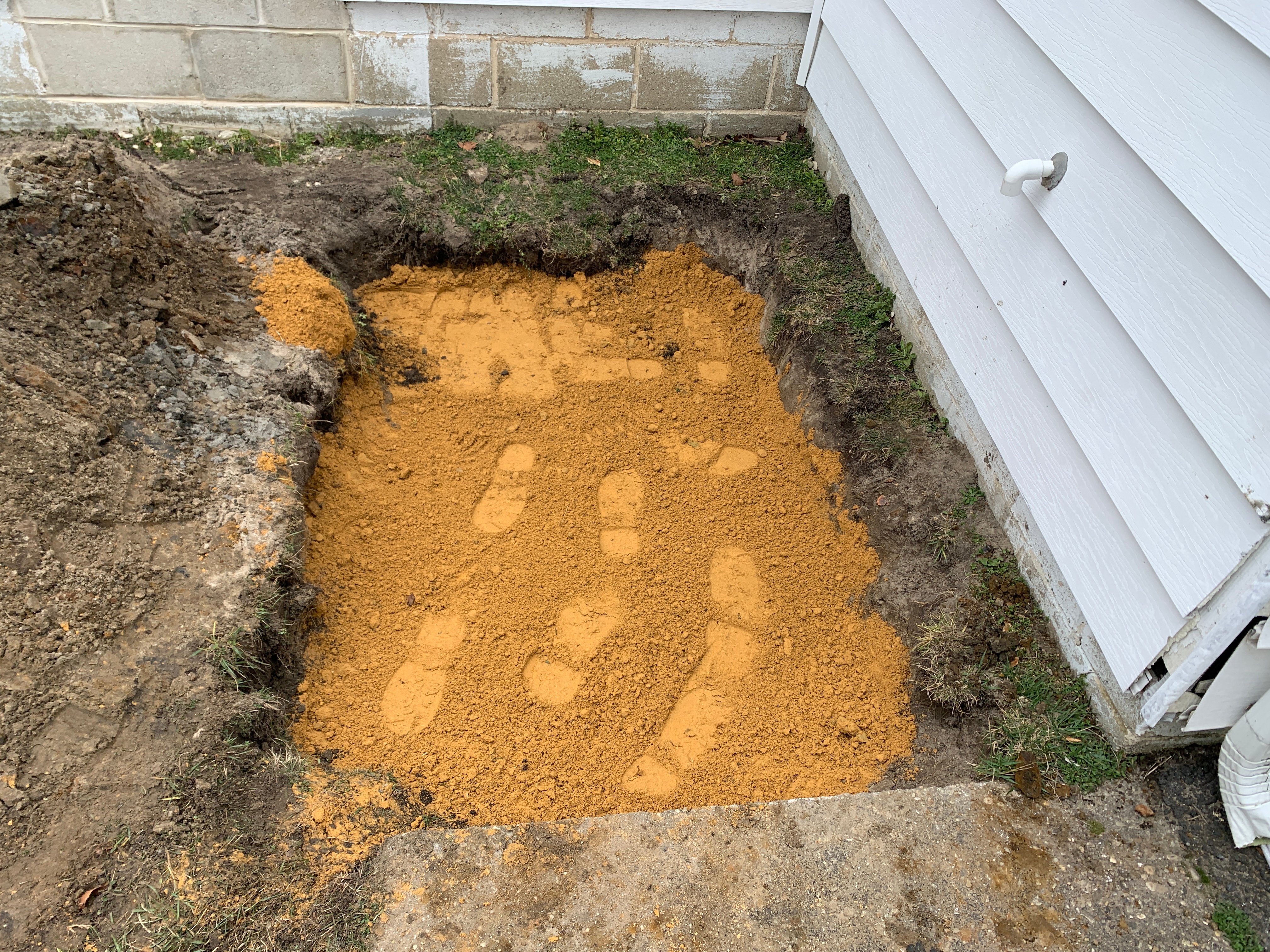 Monday to Friday
888-301-1050
Step 5 Oil Tank Certification

Aka Tank Closure Report
If you were buying a home with an oil tank that was removed, wouldn't you want a report documenting the removal activities? A report saying explicitly that the tank did not leak. This report is standard on commercial projects and just as important on residential sites. Curren includes a Tank Closure Report on ALL PROJECTS, we unfortunately do not find this is repeated by other firms removing oil tanks. Drafting a report entail taking copious notes and sitting down at a computer summarizing the activities completed, adding photos, receipts and interpreting laboratory data as compared to applicable state environmental regulations. The report will document the heating oil tank removal and provide tank removal certification. The report will include the following information:
Copy of the local permit for tank removal

Liquid receipt from the tank cleaning.

A thorough written description of the tank removal activities.

Photo documentation of tank removal (if available).

A copy of the tank scrap receipt.

Any applicable laboratory test results and an interpretation and explanation as to what the lab data means. remember there are permissible amounts of petroleum that can remain in the ground from a tank leak.

A detailed text description of the condition of the tank and if any petroleum contamination was noted in the tank excavation.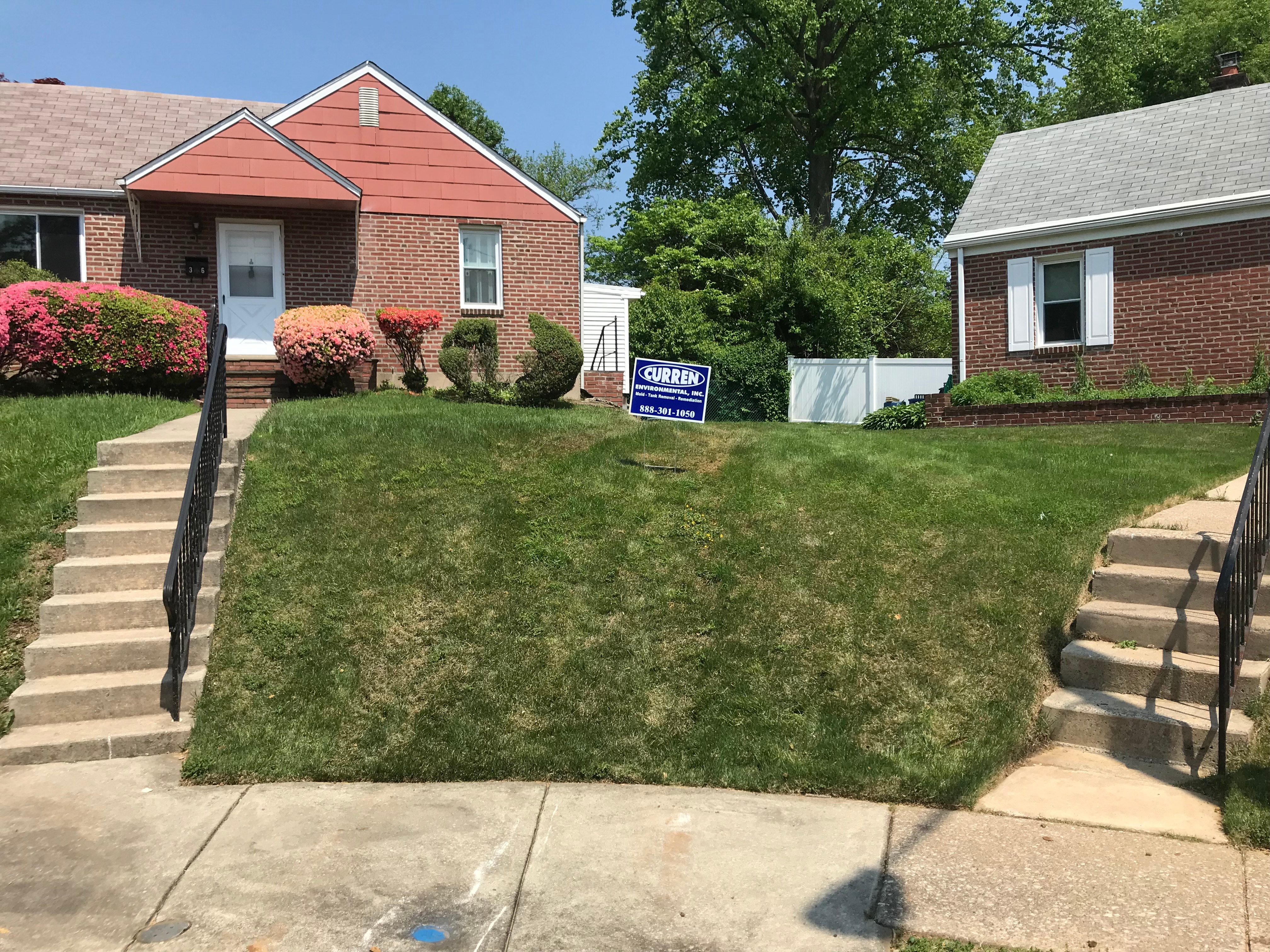 Curren Environmental, Inc. is your local, professional oil tank removal, oil tank testing and remediation contractor servicing, Atlantic, Bergen, Burlington, Camden, Cape May, Cumberland, Essex, Gloucester, Hudson, Hunterdon, Mercer, Middlesex, Monmouth, Morris, Ocean, Passaic, Salem, Somerset, Sussex, Union and Warren Counties.
We remove oil tanks in Bucks, Chester, Montgomery, Delaware, Lehigh and Berks Counties in Pennsylvania.