Condo & Townhome Mold Inspections
Did you know that we find mold in greater than 50% of the condos and townhomes we inspect?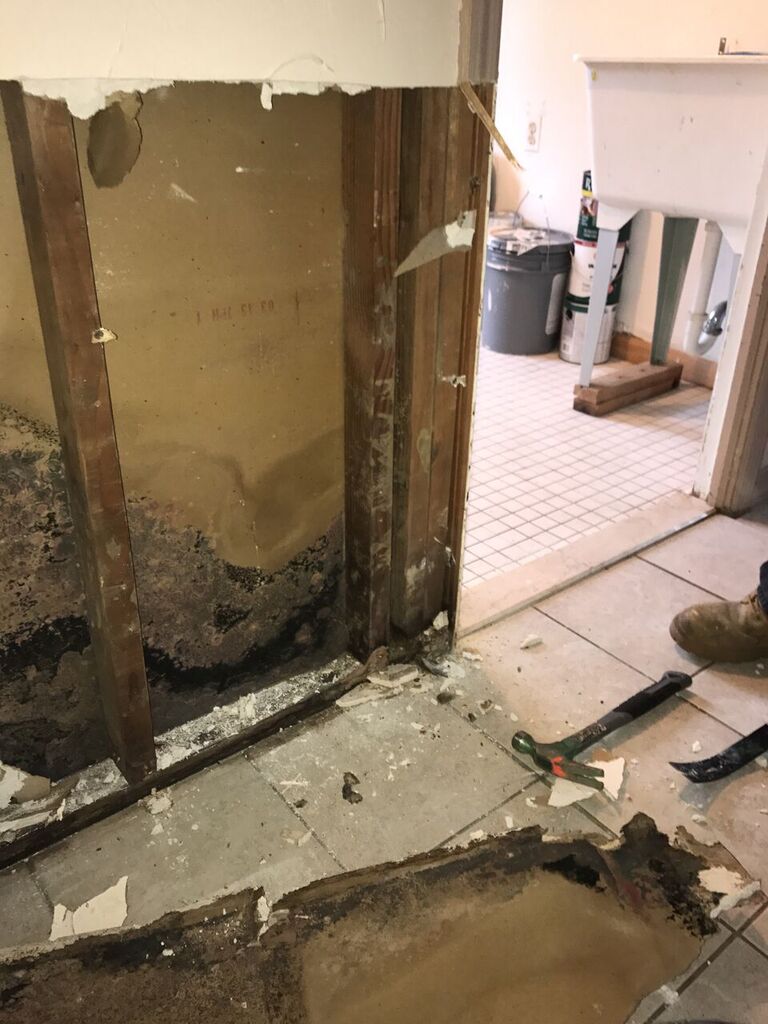 In flipped homes we find mold 80% of the time.

Mold inspections are typically less than a cost of a home inspection and are carried out by mold inspectors with years of inspection and remediation experience

.
Why is mold so prevalent in condos and townhomes?
Many factors contribute to the prevalence of mold, one is your neighbor. Shared walls and ceilings mean your neighbors problem is your problem. Condos and townhomes are also starter homes for many, so with associations taking care of exterior maintenance, the inside elements of the home can go unaddressed, we call this "deferred maintenance".
Minor repairs that go unaddressed can turn into mold problems later. Condo and townhomes can also turn into rental properties and tenants are not the best at maintaining a property they don't own. People rent to avoid having to maintain a property, that's the responsibility of the landlord. Just ask any landlord how true that statement is regarding rental properties.
Condos and townhomes share a common build date and common building materials, so leaks (due to age) can occur from fixtures such as HVAC systems and building material failure such as windows, flashing, roofs, etc. The video below is from a kitchen pantry closet that had mold growth from a leak above the area from an HVAC system.
Curren was retained to remediate the area after an HVAC company repaired the leak. The video below shows how the leak was not 100% repaired as water was still dripping into the space. The source was both the HVAC system in the target unit as well as the neighboring unit's HVAC system.


The HVAC leak was not 100% fixed, as the video will show you water coming down into the pantry.
We have found in complexes like these you can get systemic building material failure. Meaning all homes are the same age so everything deteriorates around the same pace, a failure in one unit (water heater, HVAC unit) is likely occurring in another.
Failure could mean a pump or valve fails as it has reached its design life expectancy, now you multiple this by the number of units and you have dozens of similar issues in the various units in the complex. You can have windows fail from caulk drying out, flashing deteriorating from a window or roof, or simple deterioration of the window again due to the window having a finite life expectancy.
Outside sources of water intrusion can open up potential claims to neighbors or associations homeowner insurance for the mold and associated repair.
The photo below you can see the ceiling is starting to crack above the AC unit. The source is the AC unit in the above unit, water was dripping down and impacting the lower unit.

You think bathrooms are hotspot for mold? Sure they are but for a specific mold, growth pattern and area in the bathroom. We had a townhome that was rented and tenants complained of musty odors and respiratory issues. Mold air testing performed by Curren found a serious problem in the bathroom, meaning airborne mold in the bathroom that shouldn't be growing in the bathroom. An infrared inspection found mold in the ceiling found heavy growth. Cause? Disconnected dryer vent in the ceiling was releasing not only warm moist air, but an aggressive accumulation of lint above the ceiling. This in turn clogged the exhaust fan creating more humidity in the room. Lastly lint is organic and mold grows on it. Do we know mold, thousands of sites have made Curren an expert you can rely on.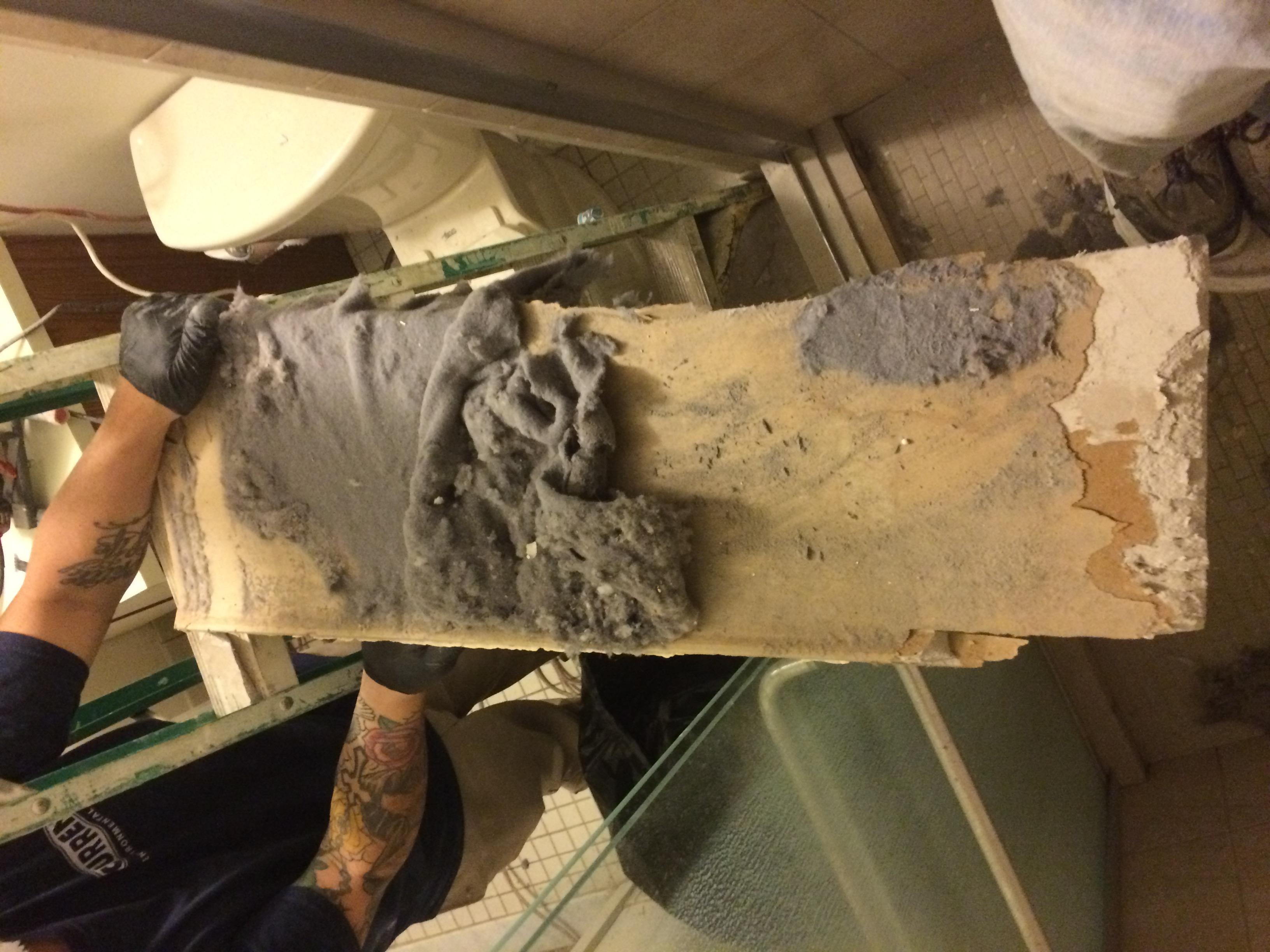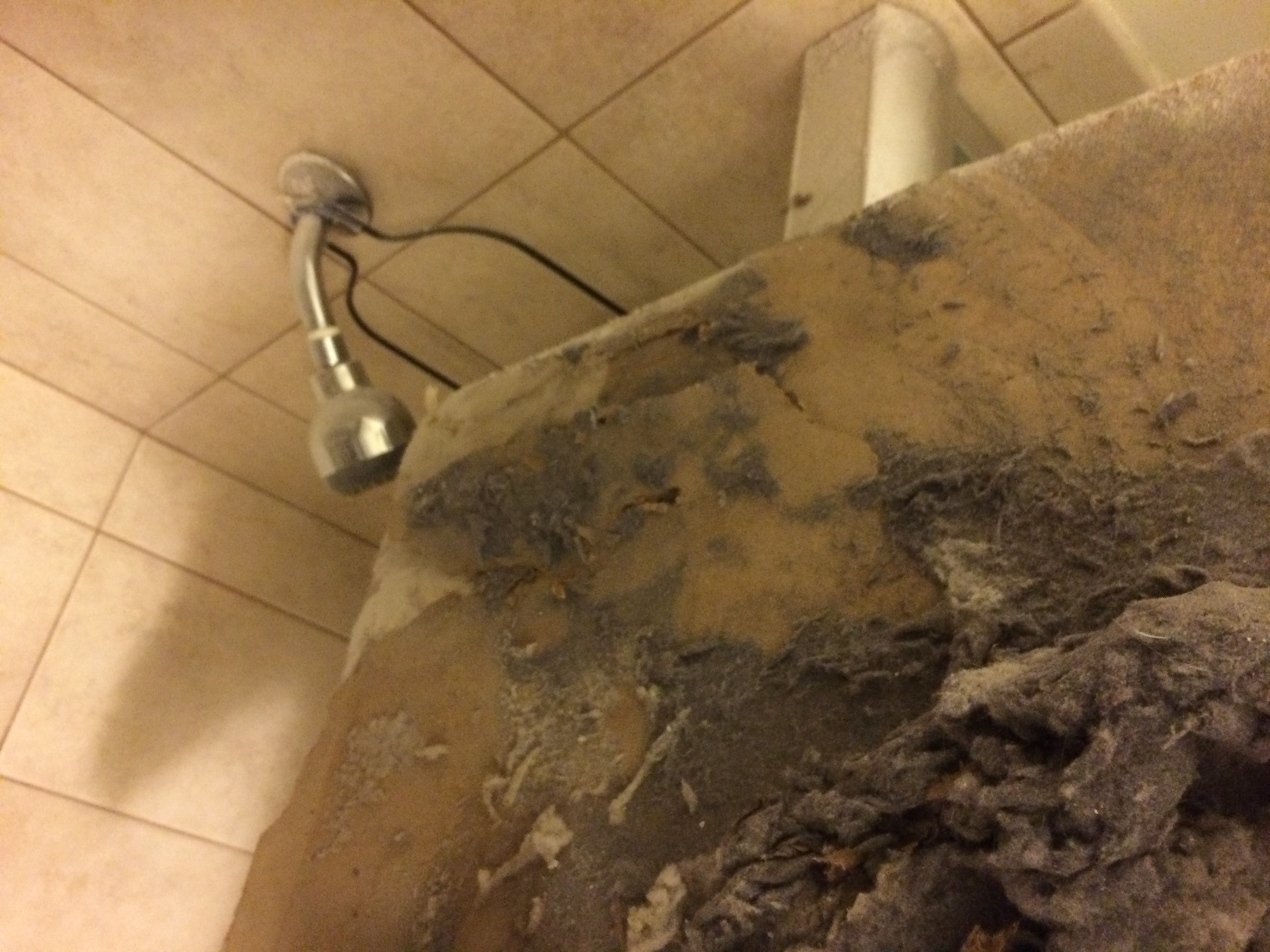 20 plus years of experience, thousands of properties completed, makes Curren Environmental a proven authority on Mold related issues. Expert advice from the environmental experts.