NJDEP Leaking Oil Tank Grants
New Jersey has a grant program to help residential property owners that have leaking underground oil tanks. Curren Environmental can help you apply and obtain grants for remediation of leaking oil tanks in New Jersey. We offer a free consultation regarding you tank problem and the oil tank grant process. We have obtained millions of dollars in grant funding for eligible property owners. Want to know if you are eligible? Call our office Monday to Friday 8:00 am to 5:00 pm and ask for a grant specialist.
Oil Tank Grant Update 2021
The oil tank grant program receives 12 million of dollars for disbursement to applicants every year. Monies are budgeted (disbursed into the fund) every July, demand outstrip supply so like a paycheck monies can be spent and applicants have to wait another year for more money to be allocated.
The biggest misconception about the grant is that it is out of money, which is incorrect. Replenishment of the grant funding occurs EVERY year in July, when the fiscal year begins for the program. It is a common misconception that the New Jersey oil tank grant fund is out of money, it is not it is simple popular and the money gets allocated.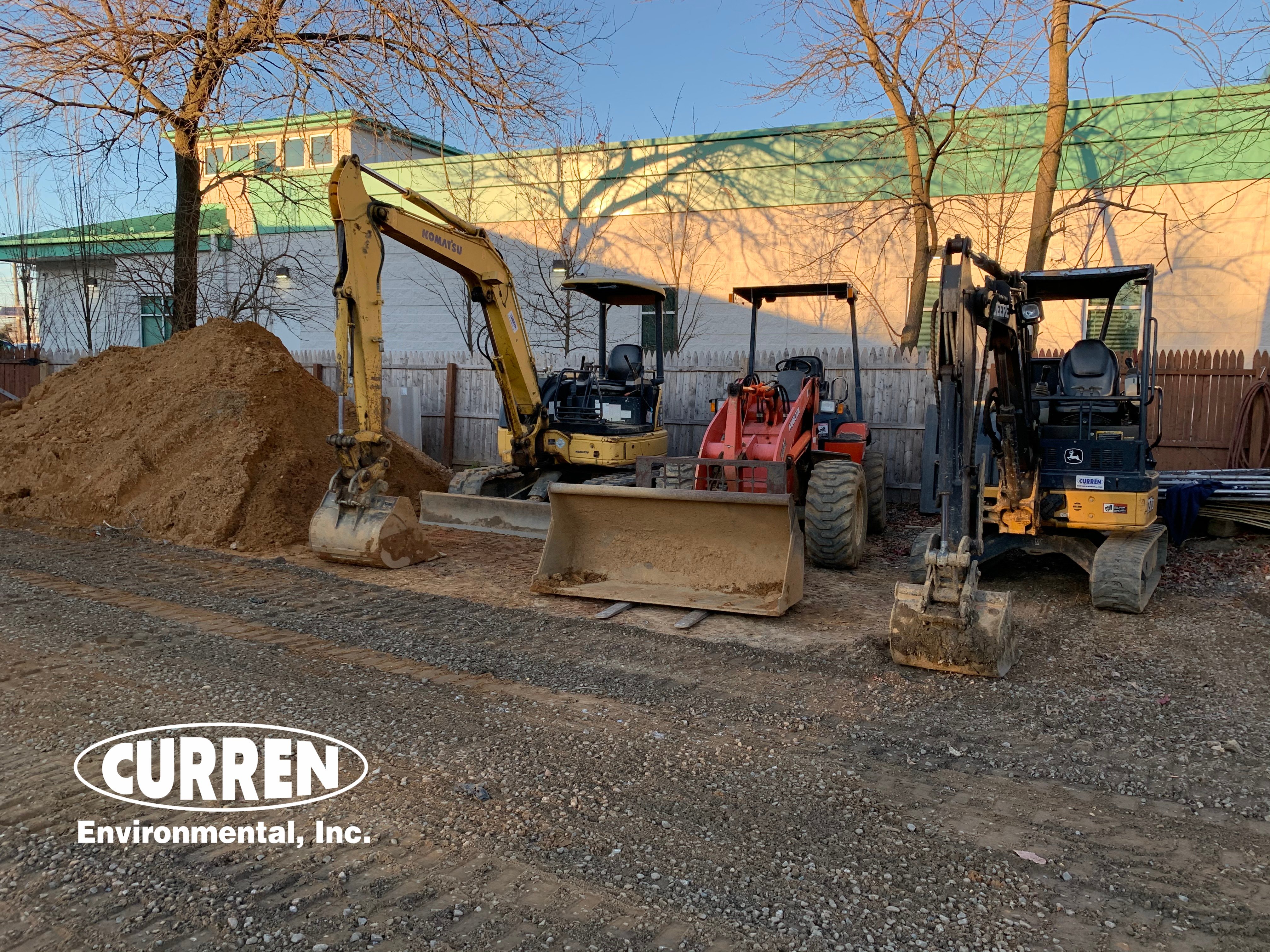 Why does New Jersey Have an Oil Tank Grant?
A small tank leak can turn into a $10,000.00 cleanup and that is considered small. With many insurance companies not providing coverage for tank leaks, the oil tank grant was meant to provide relief to homeowners in New Jersey. As you can see from the photo below oil tank leak scan be expensive.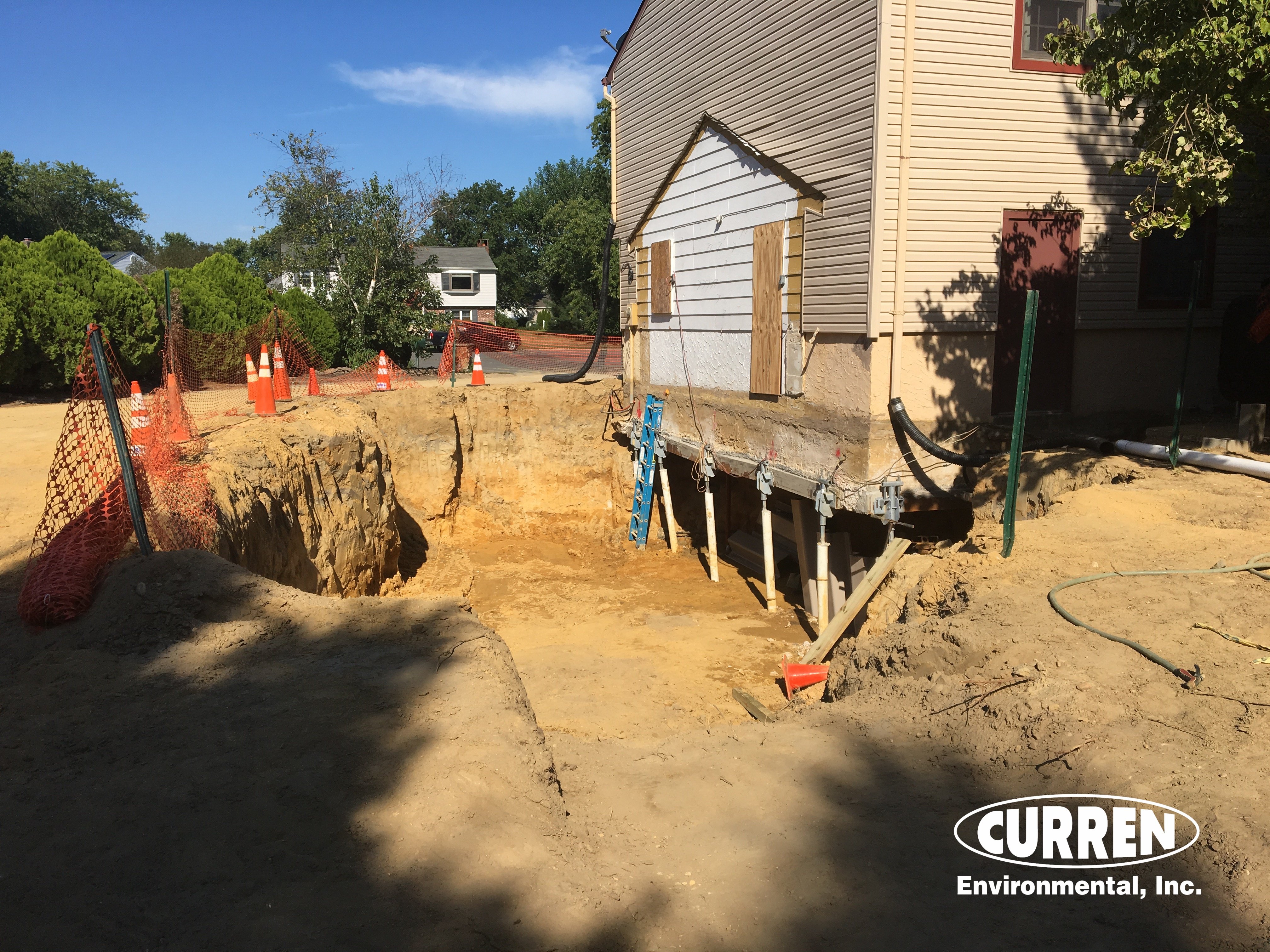 Oil Tank Grant Background
The NJDEP EDA tank grant program has undergone significant change since the fund was originally established with 100 million dollars. Since the tank grant program started, commercial applicants (gas stations, businesses, etc.) have been excluded from submitting for grant funding. Funding for non leaking residential oil tank removal has also been suspended. Non leaking tank removal costs are considered a wear and tear item for a homeowner, similar to replacing a roof or heater, where a leaking tank removal and associated cleanup (remediation) cost is considered a hardship and thus will still qualify for the tank grant program.
As of May 3rd of 2011, application submitted are date stamped, this occurred due to a depletion of money. Date stamping places applicants in line so to speak. Grants are processed on a first come first serve basis with delay of several years. What this means for applications is that the sooner you apply, they shorter your wait will be. Applications get processed as money becomes available which happens throughout the year as many grants that are approved do not use all the available funding (projects come in under budget). These excess funds get put back into the general fund for distribution to new applicant and by new we mean an applicant that maybe summited an application two years earlier.
There is a misconception he grant fund has run dry or is out of money. The grant program is very much still processing "leaking" oil tank grant application in New Jersey. Since the grant program was an act of legislation, New Jersey has a financial commitment to place money into the fund every year, there is no end date.
If you are planning to apply for a tank grant, now is the time to submit your cost of work and remedial plan to the grant program. Please note that submitting both a properly completed grant application and a fundamentally sound and reasonable scope of work and cost structure helps ensure a faster grant approval process. We have found this to be true time and time again through experience. In short when you are asking for money you have to have documentation that contamination exists and justify

How are grant applications processed?
1. The NJDEP upon receipt of an application will date step the application.
2 Contingent on work load, the NJDEP may also complete a cursory review of the application to see if it is completed rather than wait to do this two years or so in the future when it gets a formal review and there is delay because the application is deficient.
3 If the application gets a cursory review and your application is missing something, like say an insurance denial letter, you will be informed to correct the application sooner rather than later. This is where Curren shines, we won't let you send an application that is deficient, we have done so many, we know where mistakes are commonly made and correct them before submission.
4. If your application is complete, you will then wind up in a file box that is numbered. In short when your number comes up you will be contacted.
5. Fast forward a few years, you get contacted by NJDEP. Now the NJDEP full review begins, includes contacting you to see if anything has changed since the application was originally submitted. Meaning, possible you found monies and completed the remediation and then the NJDEP will be looking for bills to evaluate. In this scenario, they rearview charges for Usual & Customary fees and will approve or deny them. Ultimately you will get contacted that they approve a sum of money for you to be reimbursed. It is more common that no work has been completed, because its a grant, if people had the money they wouldn't need the grant. So the NJDEP confirms nothing has changed, and your application then goes for financial review with the EDA.
6. The EDA has the final say on approving your grant application. Their approval is based on your finances. They will send you forms to fill out asking you to list your finances, including supplying 3 years worth of tax returns. At this point, you will also be forking over a review fee which is non refundable. The fee is $250.00. The three (3) main criteria to determine if someone is eligible is as follows:
Applicant must own property at the time of removal of leaking tank

Applicant must have net worth of less than $500,000.00, excluding any retirement accounts and value of home.

Taxable income of less than $250,000.00.
7. Ok now the EDA has your financial disclosure statement and your check. They approve you. It gets voted on once a month. You get a letter with an agreement that you sign and return, you then receive a very short letter saying you have been approved for whatever sum of money got approved. Now at this point you had spent money originally to find a leaking tank so you have bills you paid that probable included the tank removal and testing. The EDA will tell you that a check will coming your way for reimbursement.
8 The remaining grant monies will be held until further work is done and bills are submitted to NJDEP who reviews and approves them and then forwards them to EDA for check disbursement.
That is it in a nutshell. Still have questions? Call our office 888-301-10509
Other more technical stuff you may not want to read, but we include it to be thorough.
Applications that are in-house at the EDA but incomplete will be reviewed and processed in the order that they were received and held until sufficient funds become available.
There is a priority system that is in place pertaining to which applicants get funding first as per NJSA 58:10A-37.4, which is as follows:
1) Applications indicating a discharge posing a threat to drinking water, human health or sensitive ecological area;
2) Supplemental applications for remediation of discharge from regulated tanks;
3) Applications for remediation of discharge from regulated tanks;
4) Supplemental applications for remediation of discharge from unregulated tanks;
5) Applications for remediation of discharge from unregulated tanks;
6) Non-leaking tank applications
Within each of these categories, priority is based on the application filing date and processing dates that EDA staff adheres to when conducting its review.
NJDEP Tank Grant Update May 3, 2011
Important changes to New Jersey's tank grant program have occurred.
No more monies will be available for non leaking oil tank removal. The NJDEP intends to concentrate future grants on sites where a tank leak has occurred and cleanup or testing is required. So going forward removing an oil tank is being viewed as a property owner's normal cost of home ownership, similar to replacing a roof or a hot water heater.
Due to the number of the grant applicants to the program and virtually no new money being added to the program, the NJDEP is not reviewing any new grant applications. The NJDEP is date stamping all new applications until new funding is added and thus new applicants can be reviewed and funded.
EFFECTIVE MAY 3, 2011, NEW Heating Oil UST FUND APPLICATIONS WILL NOT BE REVIEWED OR PROCESSED DUE TO INSUFFICIENT FUNDS. New UST Fund applications will be date stamped at the time of receipt and held until such time as sufficient funding becomes available. At that time applications will be reviewed and processed based on the order of receipt.
*THIS DOES NOT AFFECT THE REVIEW OF SUPPLEMENTAL APPROVAL REQUESTS. Applicants who have previously submitted an application that has been approved, any supplemental funding request for that application will be reviewed and processed until such time as available funding is exhausted.
There are three main approaches you can take to increase your chances of getting approved for a Leaking Oil Tank Grant. To find how you can increase your chances call a grant expert at 888-301-1050

Oil Tank Grant Overview
The New Jersey NJDEP in conjunction with the New Jersey EDA (Economic Development Authority) has established a fund to provide property owner's monies to remediate underground oil tanks in New Jersey. The three (3) main criteria to determine if someone is eligible is as follows:
Applicant must own property at the time of removal of leaking tank

Applicant must have net worth of less than $500,000.00, excluding any retirement accounts and value of home.

Taxable income of less than $250,000.00.
That is the oil tank removal grant program in a nutshell. To speak to one of our grant specialists, call Curren Environmental now at:
Curren has 20 years experience in the environmental field and we have been involved with the oil tank grant program since inception. We have included answers to common questions, but more often than not we find people like to talk one on one with us, as the program is a government program and it is not as easy for a first time user. We compare it to preparing a tax return, it can be done but professional help is always a safe bet. We offer a free consultation regarding the oil tank grant program and oil tanks in general. If your question is "why do we do this", because we are experts in this field with 18 years experience and out motto is "Experience You Can Trust".