Due Diligence

Involving Commercial Real Estate
Learn More about Phase I's at Phase I FAQ
Curren Environmental, Inc. assists buyers, sellers, banks, investors, and corporate real estate departments with the management of environmental issues pertaining to real estate.
Development and acquisition of commercial properties begins with a Phase I Site Assessments and can lead to Phase II testing or Phase III remedial approaches, but involvement with commercial properties can encompass a broader realm of issues. Contamination can be found from current tenant use of the property, tenants can leave residual waste after vacating properties, and building areas can requiring industrial cleaning of spaces such as floors, pits and sumps to name just a few. Curren has over twenty years experience managing commercial real estate environmental issues. Our services offered are as follows:
Commercial Real Estate Transactions
Phase I Environmental Site Assessments ASTM
Phase II Site Assessments (Testing of soil, groundwater, vapor and materials)
Phase III Remedial Alternatives
Ground Penetrating Radar (GPR) Surveys
Consulting Services
Environmental Permitting
Asbestos Surveys
Mold Surveys, Testing and Species Identification
Waste Management Program Design
Report review for compliance with applicable standards.
Licensed Site Remediation Professional (LSRP) Services
Vapor Intrusion (VI) Investigations
Vapor Intrusion Surveys
Sub Slab and Indoor Air
Vapor Mitigation – Remediation – Vapor Barriers
Recycling Services
Waste Management Program Design
Waste Minimization
Electronic Recycling (E recycling)
Waste Consolidation, Packaging and Disposition
Environmental Contracting
Underground Storage Tank Testing
Underground Storage Tank Cleaning & Removal
Building Decontamination & Clean Out
Soil & Groundwater Remediation
Oil Water Separator Cleaning
Hydro Blasting, Power washing
Industrial Floor Coatings
Pit Cleaning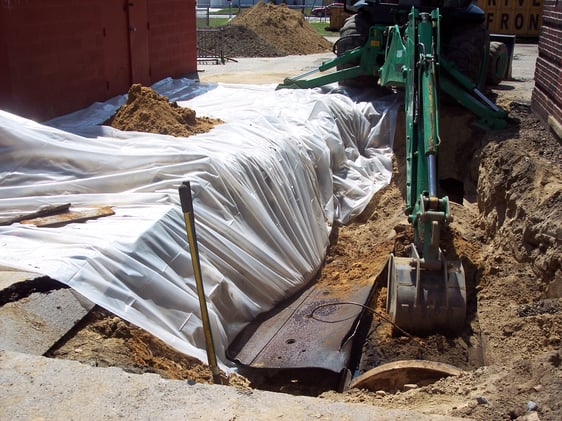 At Curren we understand that the environmental industry is a service industry, to which we strive to excel. Our team works with clients to outline and achieve project objectives. The heart of our company is professionals in their field that are driven to achieve results. Time over time we have proven our commitment, knowledge and professionalism that can deliver innovative results for our clients. You experience commitment to service excellence every day in our approach, implementation of services and or commitment to our clients. Solutions to your issues are a phone call away. To speak to an environmental professional call Curren today: