Storage Tank Cleaning - Petroleum - Chemical - Product
Curren Environmental, Inc. services performs both Aboveground Storage Tank (AST) and Underground Storage Tank (UST) cleanings. Standard procedures for cleaning a tank system entails following American Petroleum Institute Publication 2015, "Cleaning Petroleum Storage Tanks." Occupational Health and Safety Administration, (OSHA), 29 CFR Part 1910, Occupational Safety and Health Standards and National Institute for Occupational Safety and Health (NIOSH) "Criteria for a Recommended Standard - Working in Confined Space."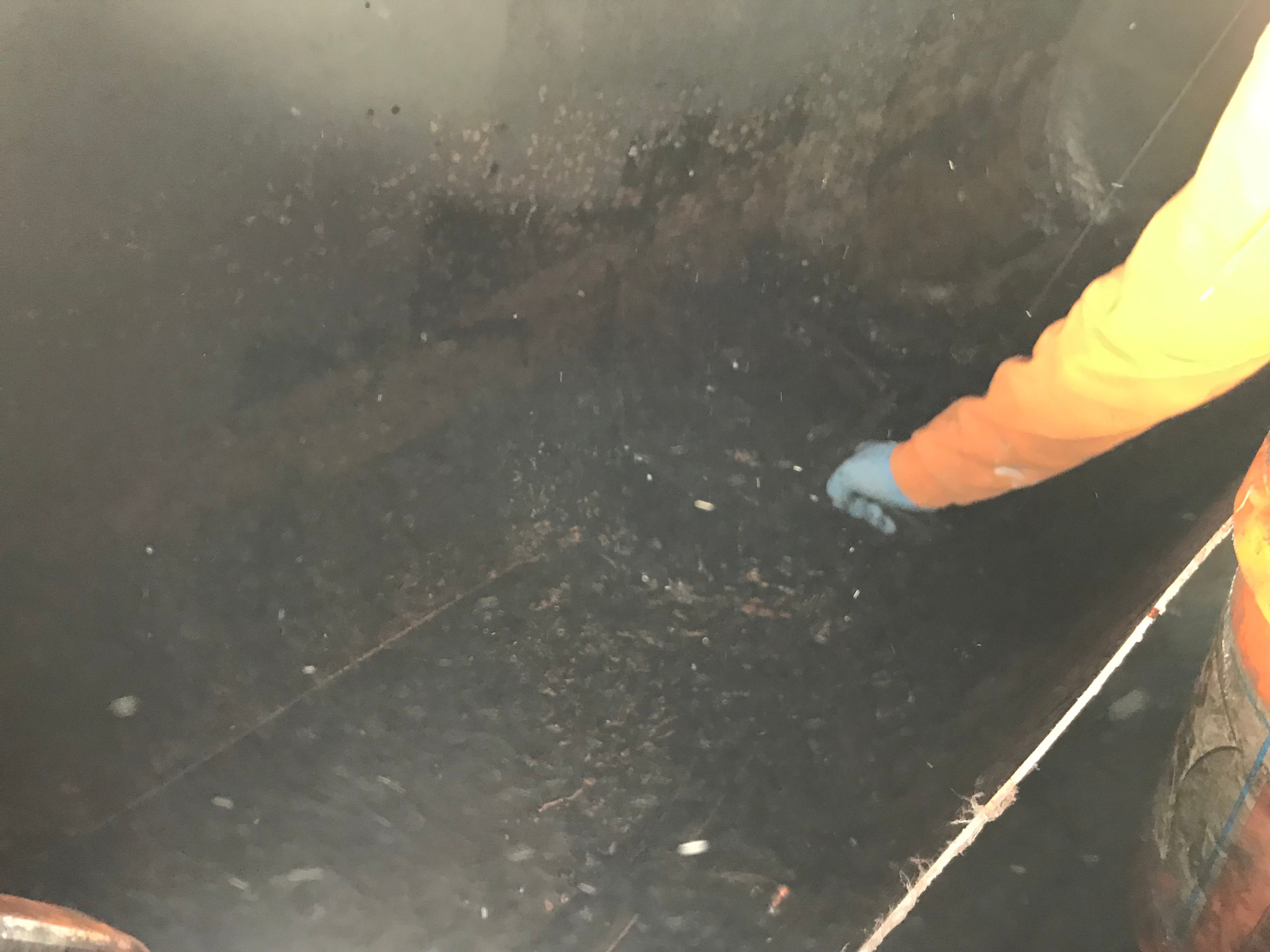 By ensuring that all tank cleaning activities follow the guidelines set forth by Federal, State and Local ordinances and industry organizations such as the Occupational Health and Safety Administration (OSHA), National Institute for Occupational Safety and Health (NIOSH), and the American Petroleum Institute (API), our clients are assured that the potential risks relating to performing tank cleaning activities are addressed.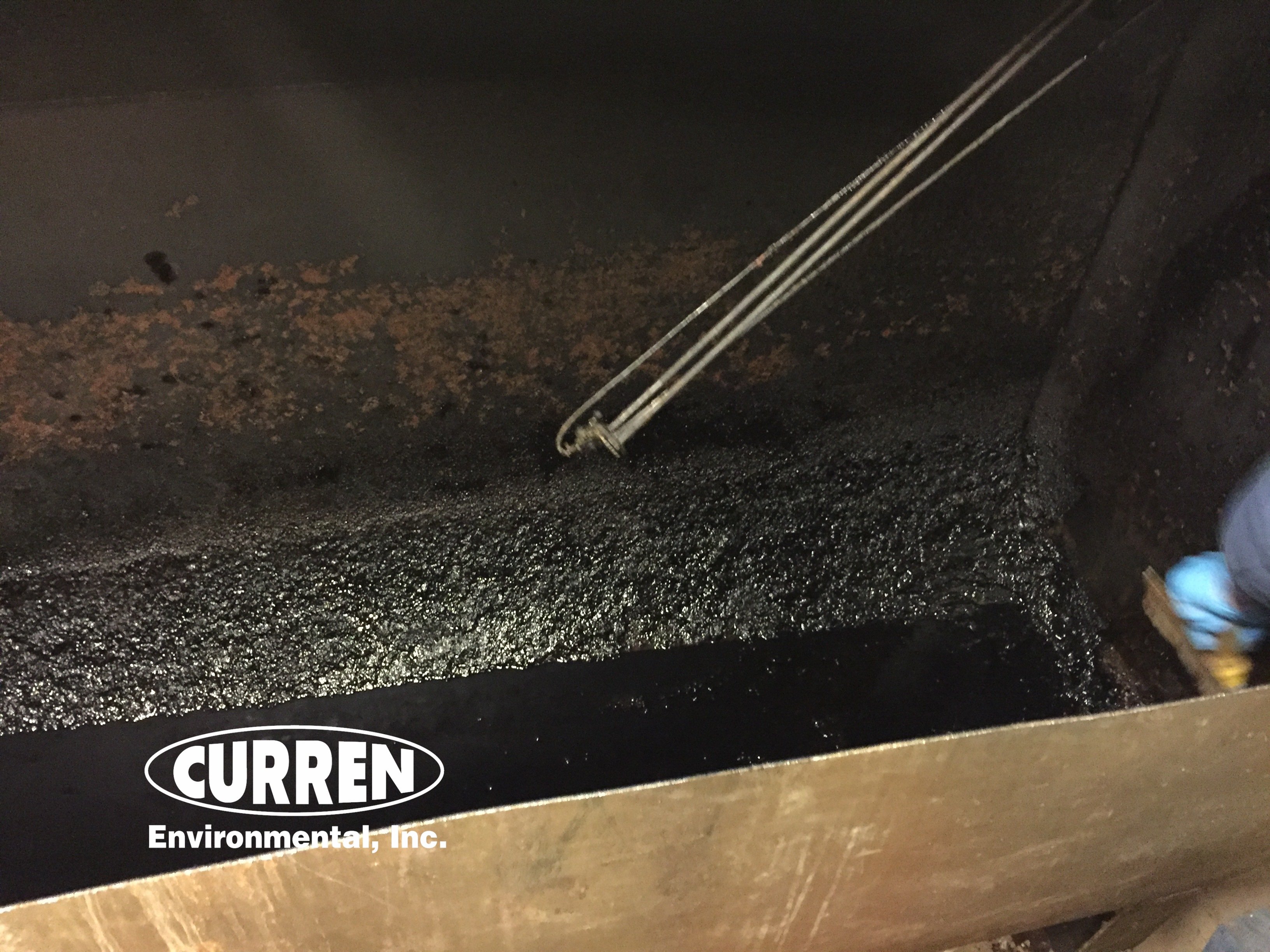 Our tank cleaning services including the following:
Fuel Oil (Heating Oil) Tank Cleaning Curren cleans all size tanks that permit safe man way entry. Our services span from cleaning residential tanks to large bulk storage tanks at petroleum distribution facilities. Tanks can be cleaned for decommissioning, tank inspection, or for removal of sludges and solids.
Tank Cleaning for Product Conversion Curren cleans various size tanks of existing product, sludge, and residue build up for conversion of the tank from one product to another.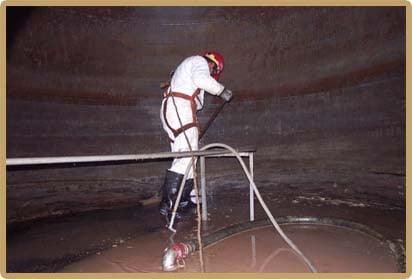 Frac Tank Cleaning Curren cleans frac tanks, during and after project use, of residual waste products. Sludges and solids can be vacuumed out or drummed so that the frac tank can be transported off the site.
Call the Experts
888-301-1050
Oil Water Separator Cleaning Curren cleans sub-grade oil water separators (OWS) to ensure proper maintenance of the units. We have found that most facilities with oil water separators do not maintain the units properly. Most oil water separators are designed to operate without assistance, on a daily basis, as the system has an equilibrium of function that allows it to, essentially, work in the background as part of a facility's waste water infrastructure. As time passes the system's equilibrium becomes off set as sediment and sludge build up, which requires periodic evacuation and cleaning, for the system to maintain proper balance. To clean an oil water separator system, Curren provides a trained field crew to evacuate and clean the oil water separator. If required, confined space entry can be performed to enter and clean the oil water separator. The liquid contents of the system will be evacuated and sediments and sludges will be cleaned and removed. After cleaning the oil water separator, the system will be restored to its original installation operation specifications. In short, the oil water separator will now be operating as if it was just installed. Although oil water separators are thought of as out of sight and out of mind, periodic inspections and maintenance of the system are required to insure that oil is not being discharged, which can result in compliance enforcement from applicable agencies. Curren can establish scheduled inspections and cleaning of oil water separators based on actual facility usage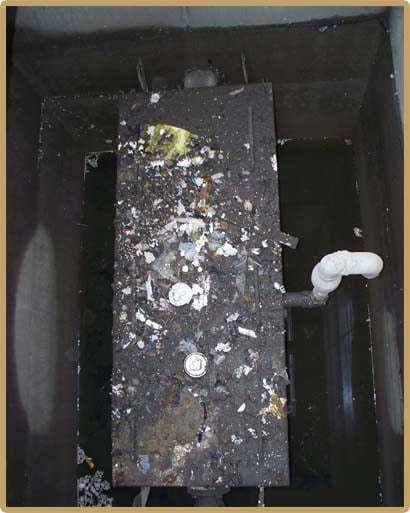 Utility and Vault Cleaning
Curren works with commercial facilities, industrial clients, and utilities by periodically cleaning sludges, waste, and debris from utility manholes and vaults. By performing these cleanings our clients can provide their employees a safe working environment and allow free and clear physical inspections.