Welcome to Curren Environmental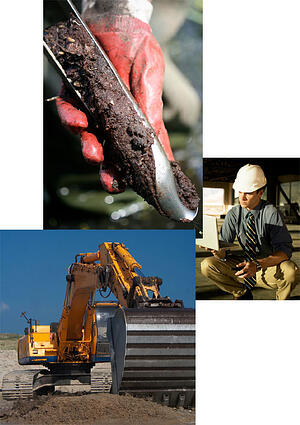 Curren Environmental, Inc. (Curren) is a professional environmental services company that provides turnkey solutions for a broad spectrum of environmental issues. With over 20 years experience in tank removals, mold, subsurface evaluations (soil and water sampling), site investigations, and remedial activities you know you are dealing with a company that has a strong foundation of knowledge and experience to handle your environmental issue.
Our philosophy of hands on management of environmentally sensitive issues has helped establish Curren as a recognized and trusted name for professional environmental services.
You want expert advice, you hire experts. With over 20 years of experience, thousands upon thousands of completed projects, Curren Environmental are the professionals you can rely upon.
At Curren we understand that ours is a service industry, to which we strive to excel. Our team works with clients to outline the project objectives and our team strives to both manage and achieve these objectives. The heart of our company is professionals in their field that are driven to achieve results. Time over time we have proven our commitment, knowledge and professionalism that can deliver innovative results for our clients. You experience commitment to service excellence every day in our approach, implementation of services and or commitment to our clients.
Curren is licensed by the New Jersey Department of Environmental Protection (NJDEP), Pennsylvania Department of Environmental Protection (PADEP) and Delaware Department of Natural Resources and Environmental Control (DNREC) to perform tank closures and subsurface evaluations. Curren maintains a highly capable staff fully trained in environmental investigations and operations, including coordination of field activities, negotiation of site restrictions, sample acquisition, client and contractor interaction, quality assurance, and health and safety procedures. Senior project managers have NJDEP LSRP (Licensed Site Remediation Professional) designation. All field personnel have completed the 40-hour OSHA Health and Safety Training course and are supplemented by the annual 8-hour refresher course.