Mold Inspections - Mold Assessments
Mold inspections can involve visual assessments, thermal evaluations and include testing for surface and air sampling, which can find hidden mold. If you have mold you need to find both the cause and ensure that no hidden mold is present.
The photo below shows mold growth which occurred quickly, the cause of which was fairly simple. Mold inspections are best performed by experienced environmnetal professionals, like at Curren Environmental. free mold inspections? Well you get what you pay for.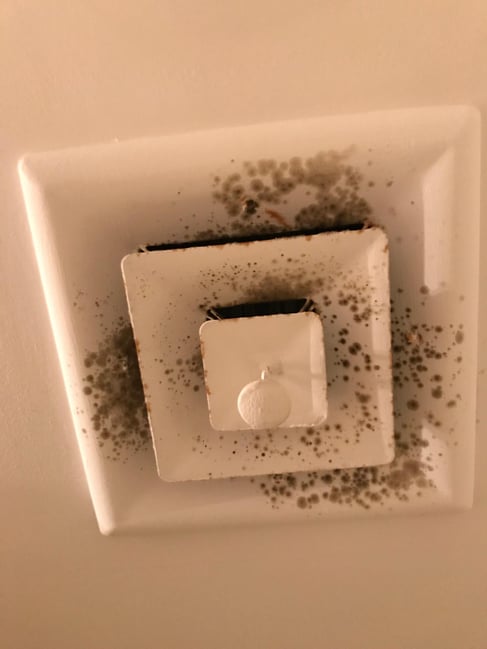 Mold inspections are commonly performed as part of a real estate transaction, we typically perform mold inspection after a home inspection is completed. Mold inspections can get high tech, thermal imaging cameras while expensive can detect hidden sources of moisture that can fuel mold growth, create musty odors that you smell but you don't actually see the mold growth.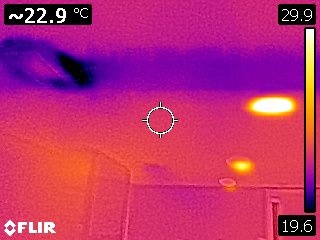 You can also perform a mold inspection is you are feeling ill or are having health concerns that you think maybe associated with mold. The photo below shows the inside portion of a Sheetrock wall. You can see the wall where the Sheetrock was cut fro, no real evidence of mold on the facing side. Our inspection found this hidden mold.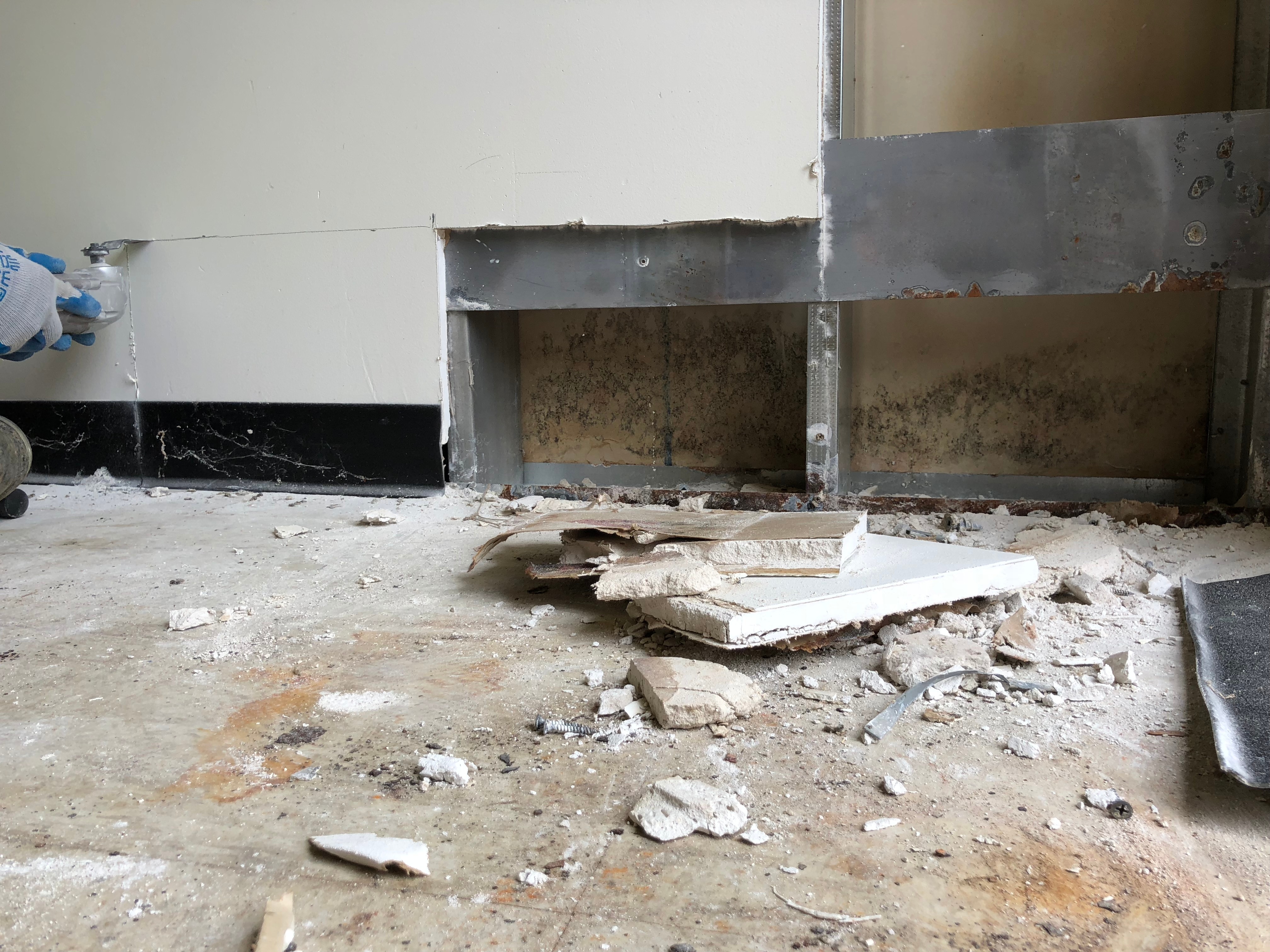 After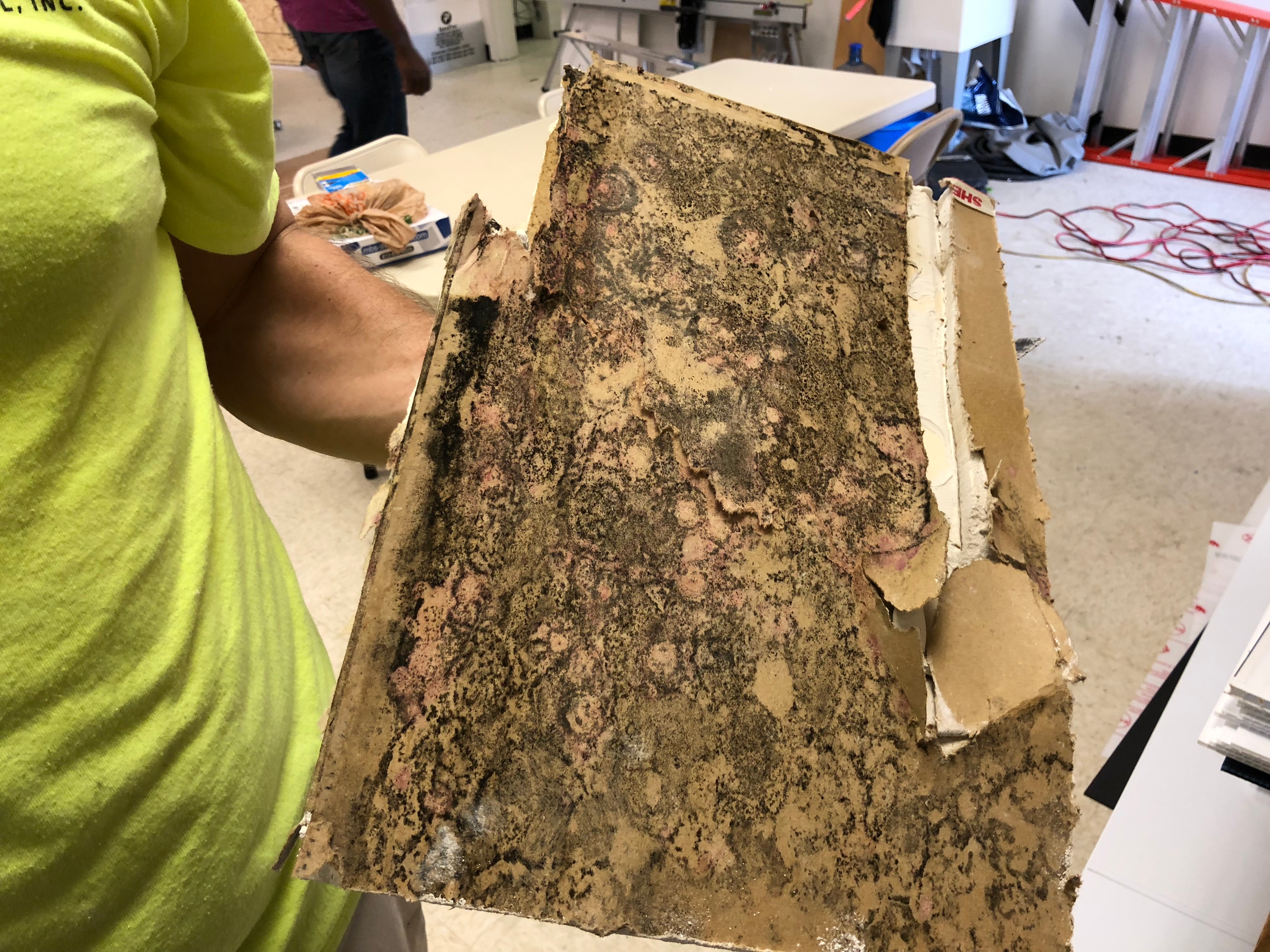 Mold Inspection Facts
If you are considering having a mold inspection performed, consider some important facts.
1.There are less than a dozen states that have mold regulations.
2. New Jersey, Pennsylvania and Delaware have no mold regulations.
3. If someone tells you they are licensed & certified, they probable are not. If the state doesn't provide licensing how can they be licensed?
4. Many home inspectors will perform testing for mold as an add on service, since they are already at the property. You need to understand that this testing is is just for yes or no there is mold. We have yet to find one who can actually interpret the results.
5. 20 years in business, we have seen people come and go. Stay away from the mold company working out of home or involved with a franchise, we find these firms unqualified and fly by night.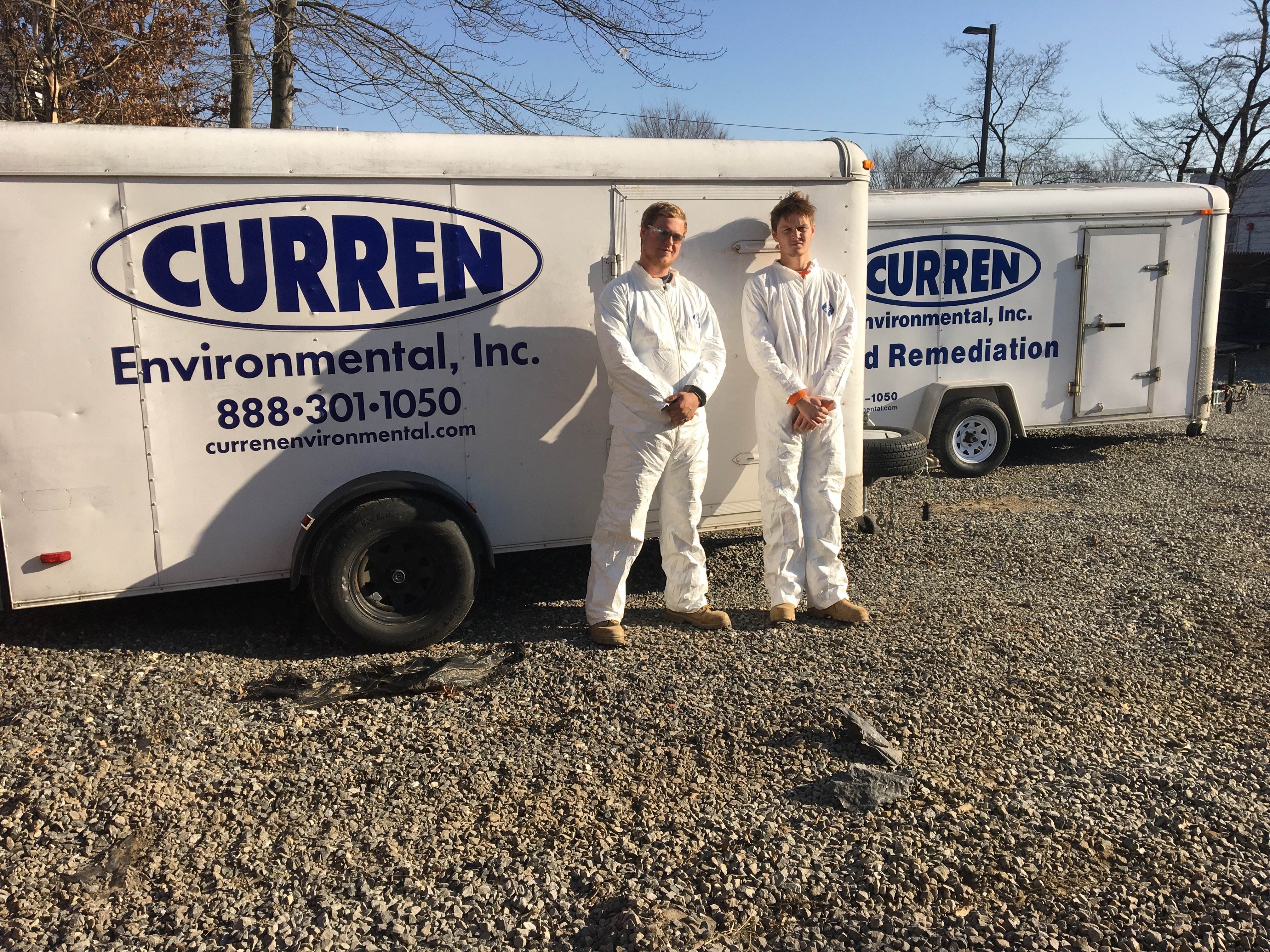 At Curren Environmental mold is in our DNA. We have been performing environmental inspections for over 20 years (We don't just do mold), we have evaluated thousands of sites and often get called after someone else has performed a mold assessment. Sometimes we are called the "mold consultants consultant". You see we evaluate for mold, test for mold and remediate mold, which means we have dealt with a lot of mold. Mold experience pays.
Mold inspections require unbiased evaluations of homes and business to assess whether or not indoor mold growth is contaminating building materials, personal belongings and negatively impacting the indoor air quality and your health.
Most people have never dealt with problems like this in the past, and if you are like most people you have many questions and are probably confused about the steps you should take. While each site has unique properties there are similar scenarios that cause mold growth. Our inspectors go through in house training and get involved with both mold evaluations and mold remediation, giving them a well-rounded experience with mold. If there is a mold problem we will find it, determine what caused it, how you can address it and ensure mold growth doesn't come back.
Our inspections begin with interviewing the building owner or occupant regarding the reason for the mold concern. (We find real estate transactions to be a leading driver of mold inspections and remediation.)

We perform a visual inspection of the building (both interior & exterior) for signs of water damage and mold growth.

Obtain moisture reading of building materials (dry wall) to evaluate if non visible areas contain proper moisture levels for mold growth.

Obtain samples of mold growth. Testing can be performed for both active (growing) and dead mold spores.

Currently, there are no regulatory limits or medical consensus for threshold-levels of indoor airborne fungi. The industry guidelines recommend that since fungi are normally present in the outdoor environment, acceptable indoor levels (air) are determined by comparison to the outside samples. Inside air samples should have lower or comparable levels to the outdoors and the genus/species should be similar to that of the outdoors. In both air samples and tape samples certain

"marker" species can indicate interior water damage (as opposed to an outdoor mold) and subsequent microbial amplification.

Curren performs non-viable analysis, which looks for total concentration regardless of if the spore would grow. This is because dead spores can be an irritant as much as spores that will grow. Without regulatory reference values for mold concentrations, sites are evaluated for the presence and concentration of hydrophilic mycotoxin-producing fungi (such as Stachybotrys or Chaetomium), and assessment for water-damage indicator mold species (such as Penicillium/Aspergillus). Yes it can be technical.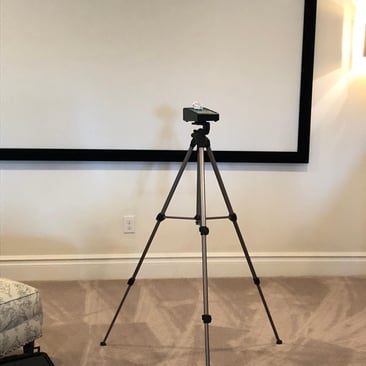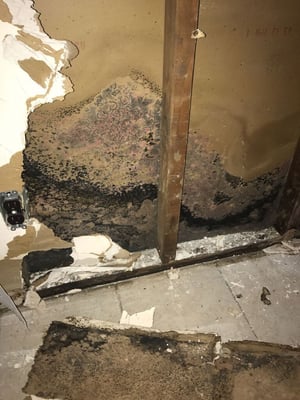 What causes indoor mold?
Mold needs moisture to grow, without it mold cannot remain active. So if you have mold you have a moisture problem. By solving the water problem you will prevent future mold problems.
Every mold assessments also evaluates the source cause of the mold.
Often times the building owner believes they have solved the water problem, but often times during Curren's inspection and remediation we find an unknown water infiltration issue.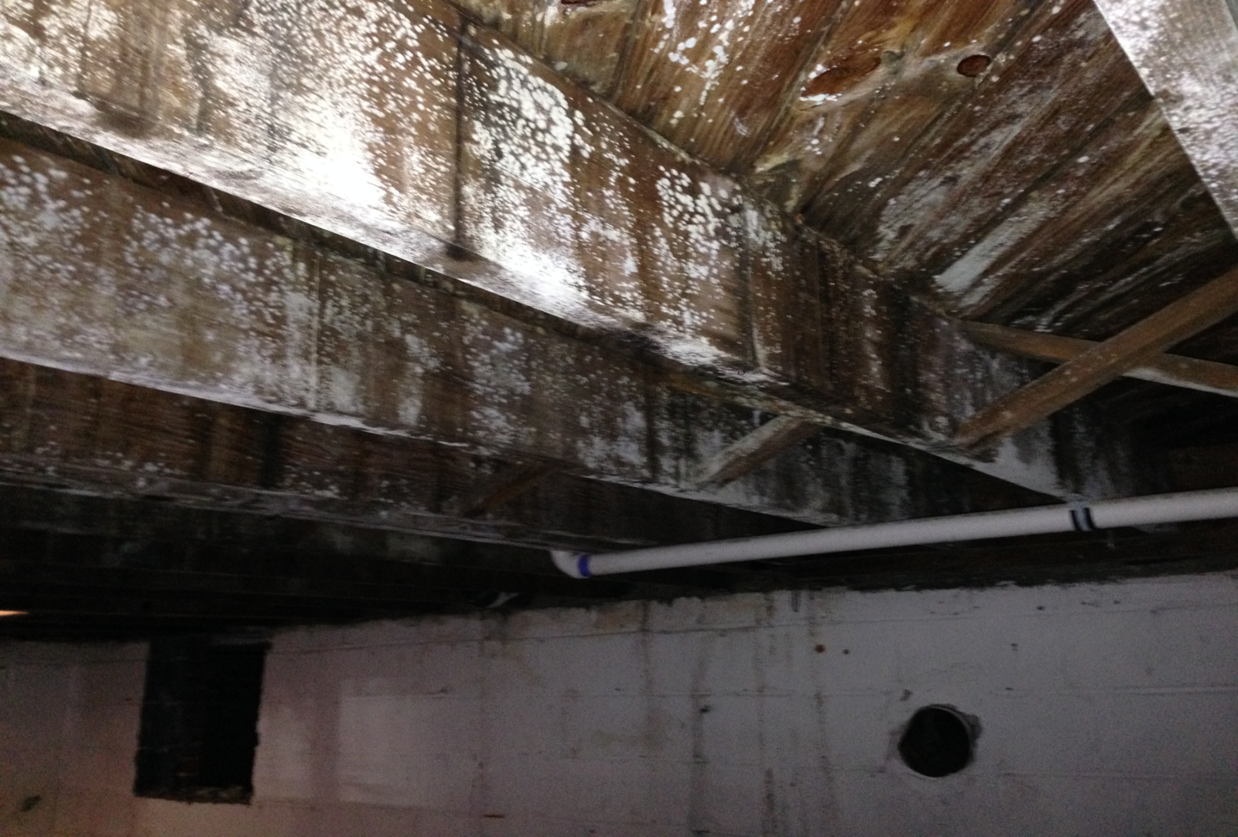 What can I do to reduce mold indoors?
Since, moisture is the primary factor in mold growth within our homes. Maintaining a relative humidity of less than 50% will reduce the mold growth. Increasing airflow through balanced ventilation, inducing fresh air into the environment (new construction which is more air tight than older structures is a contributing factor). Controlling moisture intrusion by using bathroom and kitchen fans regularly. Dehumidifiers are an inexpensive and highly effective technology for controlling indoor. Our inspectors can provide site specific recommendations for your building.
Experience You Can Trust Since 1998.
Curren Environmental provides mold testing and mold remediation in the following locations:

Absecon, Adelphia, Allamuchy, Allendale, Allenhurst, Allentown, Allenwood, Alloway, Almonesson, Alpine, Andover, Annandale, Asbury, Asbury Park, Atco, Atlantic City, Atlantic Highlands, Audubon, Augusta, Avalon, Avenel, Avon By The Sea, Baptistown, Barnegat, Barnegat Light, Barrington, Basking Ridge, Bayonne, Bayville, Beach Haven, Beachwood, Bedminster, Belford, Belle Mead, Belleville, Bellmawr, Belmar, Belvidere, Bergenfield, Berkeley Heights, Berlin, Bernardsville, Beverly, Birmingham, Blackwood, Blairstown, Blawenburg, Bloomfield, Bloomingdale, Bloomsbury, Bogota, Boonton, Bordentown, Bound Brook, Bradley Beach, Branchville, Brick, Bridgeport, Bridgeton, Bridgewater, Brielle, Brigantine, Broadway, Brookside, Browns Mills, Budd Lake, Buena, Burlington, Butler, Buttzville, Caldwell, Califon, Camden, Cape May, Cape May Court House, Cape May Point, Carlstadt, Carteret, Cedar Brook, Cedar Grove, Cedar Knolls, Cedarville, Changewater, Chatham, Chatsworth, Cherry Hill, Chester, Clark, Clarksboro, Clarksburg, Clayton, Clementon, Cliffside Park, Cliffwood, Clifton, Clinton, Closter, Collingswood, Cologne, Colonia, Colts Neck, Columbia, Columbus, Cookstown, Cranbury, Cranford, Cream Ridge, Cresskill, Crosswicks, Dayton, Deal, Deepwater, Deerfield Street, Delaware, Delmont, Demarest, Dennisville, Denville, Dividing Creek, Dorchester, Dorothy, Dover, Dumont, Dunellen, East Brunswick, East Hanover, East Orange, East Rutherford, Eatontown, Edgewater, Edison, Egg Harbor City, Egg Harbor Township, Elizabeth, Elmer, Elmwood Park, Elwood, Emerson, Englewood, Englewood Cliffs, Englishtown, Essex Fells, Estell Manor, Ewan, Fair Haven, Fair Lawn, Fairfield, Fairton, Fairview, Fanwood, Far Hills, Farmingdale, Flagtown, Flanders, Flemington, Florence, Florham Park, Fords, Forked River, Fort Lee, Fort Monmouth, Fortescue, Franklin, Franklin Lakes, Franklin Park, Franklinville, Freehold, Frenchtown, Garfield, Garwood, Gibbsboro, Gibbstown, Gillette, Gladstone, Glassboro, Glasser, Glen Gardner, Glen Ridge, Glen Rock, Glendora, Glenwood, Gloucester City, Goshen, Great Meadows, Green Creek, Green Village, Greendell, Greenwich, Grenloch, Hackensack, Hackettstown, Haddon Heights, Haddonfield, Hainesport, Haledon, Hamburg, Hammonton, Hampton, Hancocks Bridge, Harrington Park, Harrison, Harrisonville, Hasbrouck Heights, Haskell, Haworth, Hawthorne, Hazlet, Heislerville, Helmetta, Hewitt, Hibernia, High Bridge, Highland Lakes, Highland Park, Highlands, Hightstown, Hillsborough, Hillsdale, Hillside, Ho Ho Kus, Hoboken, Holmdel, Hopatcong, Hope, Hopewell, Howell, Imlaystown, Ironia, Irvington, Iselin, Island Heights, Jackson, Jersey City, Jobstown, Johnsonburg, Juliustown, Keansburg, Kearny, Keasbey, Kendall Park, Kenilworth, Kenvil, Keyport, Kingston, Lafayette, Lake Hiawatha, Lake Hopatcong, Lakehurst, Lakewood, Lambertville, Landing, Landisville, Lanoka Harbor, Lavallette, Lawnside, Layton, Lebanon, Ledgewood, Leeds Point, Leesburg, Leonardo, Leonia, Liberty Corner, Lincoln Park, Lincroft, Linden, Linwood, Little Falls, Little Ferry, Little Silver, Little York, Livingston, Lodi, Long Branch, Long Valley, Longport, Lumberton, Lyndhurst, Lyons, Madison, Magnolia, Mahwah, Malaga, Manahawkin, Manasquan, Manchester Township, Mantoloking, Mantua, Manville, Maple Shade, Maplewood, Margate City, Marlboro, Marlton, Marmora, Martinsville, Matawan, Mauricetown, Mays Landing, Maywood, Mc Afee, Medford, Mendham, Merchantville, Metuchen, Mickleton, Middlesex, Middletown, Middleville, Midland Park, Milford, Millburn, Millington, Milltown, Millville, Milmay, Mine Hill, Minotola, Mizpah, Monmouth Beach, Monmouth Junction, Monroe Township, Monroeville, Montague, Montclair, Montvale, Montville, Moonachie, Moorestown, Morganville, Morris Plains, Morristown, Mount Arlington, Mount Ephraim, Mount Freedom, Mount Holly, Mount Laurel, Mount Royal, Mount Tabor, Mountain Lakes, Mountainside, Mullica Hill, National Park, Navesink, Neptune, Neshanic Station, Netcong, New Brunswick, New Egypt, New Gretna, New Lisbon, New Milford, New Providence, New Vernon, Newark, Newfield, Newfoundland, Newport, Newton, Newtonville, Norma, Normandy Beach, North Arlington, North Bergen, North Brunswick, Northfield, Northvale, Norwood, Nutley, Oak Ridge, Oakhurst, Oakland, Oaklyn, Ocean City, Ocean Gate, Ocean Grove, Ocean View, Oceanport, Oceanville, Ogdensburg, Old Bridge, Oldwick, Oradell, Orange, Oxford, Palisades Park, Palmyra, Paramus, Park Ridge, Parlin, Parsippany, Passaic, Paterson, Paulsboro, Peapack, Pedricktown, Pemberton, Pennington, Penns Grove, Pennsauken, Pennsville, Pequannock, Perrineville, Perth Amboy, Phillipsburg, Picatinny Arsenal, Pine Beach, Pine Brook, Piscataway, Pitman, Pittstown, Plainfield, Plainsboro, Pleasantville, Pluckemin, Point Pleasant Beach, Pomona, Pompton Lakes, Pompton Plains, Port Elizabeth, Port Monmouth, Port Murray, Port Norris, Port Reading, Port Republic, Pottersville, Princeton, Princeton Junction, Quakertown, Quinton, Rahway, Ramsey, Rancocas, Randolph, Raritan, Readington, Red Bank, Richland, Richwood, Ridgefield, Ridgefield Park, Ridgewood, Ringoes, Ringwood, Rio Grande, River Edge, Riverdale, Riverside, Riverton, Rochelle Park, Rockaway, Rocky Hill, Roebling, Roosevelt, Roseland, Roselle, Roselle Park, Rosemont, Rosenhayn, Rumson, Runnemede, Rutherford, Saddle Brook, Saddle River, Salem, Sayreville, Schooleys Mountain, Scotch Plains, Sea Girt, Sea Isle City, Seaside Heights, Seaside Park, Secaucus, Sergeantsville, Sewaren, Sewell, Shiloh, Short Hills, Shrewsbury, Sicklerville, Skillman, Somerdale, Somers Point, Somerset, Somerville, South Amboy, South Bound Brook, South Dennis, South Hackensack, South Orange, South Plainfield, South River, South Seaville, Sparta, Spotswood, Spring Lake, Springfield, Stanhope, Stanton, Stewartsville, Stillwater, Stirling, Stockholm, Stockton, Stone Harbor, Stratford, Strathmere, Succasunna, Summit, Sussex, Swartswood, Swedesboro, Teaneck, Tenafly, Tennent, Teterboro, Thorofare, Three Bridges, Titusville, Toms River, Totowa, Towaco, Township Of Washington, Tranquility, Trenton, Tuckahoe, Tuckerton, Union, Union City, Vauxhall, Ventnor City, Vernon, Verona, Vienna, Villas, Vincentown, Vineland, Voorhees, Waldwick, Wallington, Wallpack Center, Wanaque, Waretown, Warren, Washington, Watchung, Waterford Works, Wayne, Weehawken, Wenonah, West Berlin, West Creek, West Long Branch, West Milford, West New York, West Orange, Westfield, Westville, Westwood, Wharton, Whippany, Whitehouse, Whitehouse Station, Whitesboro, Wickatunk, Wildwood, Williamstown, Willingboro, Windsor, Winslow, Wood Ridge, Woodbine, Woodbridge, Woodbury Heights, Woodcliff Lake, Woodstown, Wrightstown, Wyckoff, Zarephath