Testimonials
Check out our google reviews! https://bit.ly/3QVPedp
Curren Environmental thanks you for the opportunity to service your environmental needs. We have over 25 years of experience, and you can be assured that all work is performed by company personnel. We strive for smooth project execution; our office is staffed Monday through Friday to answer your questions.
Oil Tank Removal
When we purchased our house we knew at some point we would remove the oil tank, however, we were pretty nervous as we've heard horror stories. We did extensive research and finally settled on Curren. We are so glad we did. First, speaking with Perry who is incredibly knowledgeable, he walked us through the whole process and what we could expect. The day came, and it could not have gone smoother. The crew and project manger were very friendly (even though i asked 1001 questions); the work was done quickly and efficiently. And they left our property in the best condition that they could. A few days later our PM, Gina, contacted us to let us know that there was no soil contamination and no further action was required. To say the least, we were pretty relieved. Their pricing is good, they are honest and efficient. I highly recommend Curren to anyone in a similar situation.
Bank Due Diligence
Inflation and interest rates have not made a bankers job any either. Our bank has hired a number of new team members from mortgage lenders that had previously serviced residential mortgages. We lend to business and consumers, but training staff on both is not a usual part of the company orientation process. In the past we have had lunches and events where training occurred, but environmental liability (due diligence) was performed more by environmental companies trying to sell their services. We were referred to Curren by a college in the industry, they have a school and apparently educate a broad range of professional. They came to a company event and talked environmental. The overwhelming response was it was the most informative and entertaining presentation most people had ever had.
Mold
We brought back our office personnel to in office work after Covid, a truly herculean task. Our mostly vacant building suffered mold growth during vacancy, it was not obvious, but was noted by company personnel during return to office, this created a work from home interim stretch so the mold could be addressed. Trying bringing people back to a moldy building. Curren addressed the mold, explained how it occurred and future prevention of the cause. But the real credit was not the cleanup of the mold, but the 30 minutes talk and PowerPoint Curren gave to our office staff via zoom to exp[lain what happened how t was addressed and how black mold was not an actual mold. I didn't think you could make mold interesting, but they did and the educated our staff regarding the problem explaining how it was addressed and how it was remedied. There were a lot of questions from staff and we even paid for mold air testing after the work was done and staff was back in the office to help settle any concerns. I asked if this zoom talk was normal, which I was informed it was not but Curren offered and performed it which I feel was more than most companies would have done.
Finding environmental issues on property buying and selling
When it comes to environmental problems on a property you own, expect your bank account to take a hit. As a business we are not polluters and do indeed recycle and try to follow green practices, we keep several EV (hybrid) vehicles in our fleet. When we needed to move to larger quarters, we discovered environmental issues on our property that we neither created not knew about, but had to cleanup. Conversely the property we were buying underwent an environmental audit by Curren at the direction of corporate counsel. We deed indeed find an environmental issue on the new property which was discovered and defined by Curren, the seller actually hired Curren to remediate as we did for our property we were selling.
Did not enjoy ether aspect of having to address legacy environmental issues for either property. That said Curren Environmental was as professional as you get, our assigned project manager kept all parties in the loop and addressed all issues to the satisfaction of the environmental agency as well as the bank that was financing. I would recommend Curren whole heartedly.
Remediation
First of all, I would like to say that if ever I run into the same problem again with an oil tank issue, Curren Environmental is the only company I can trust. I initially dealt with another company which was oil tank services, they removed my oil tank and without testing or anything, the guy is already predicting that the soil is contaminated but thats another story. Anyways, I asked for a second opinion, and I called Curren Environmental and I first spoke with Linda which was so pleasant and just so accommodating. She scheduled me to speak with Pat who gave me direction and gave me the options. He initially wanted me to go the least expensive route but because the first oil tank company did not do it right and just being on the safe side, I chose to go with the remediation since I did not want to have anymore issues. Gina was the one that handled my case and supervised everything and was so professional and always there when I had questions.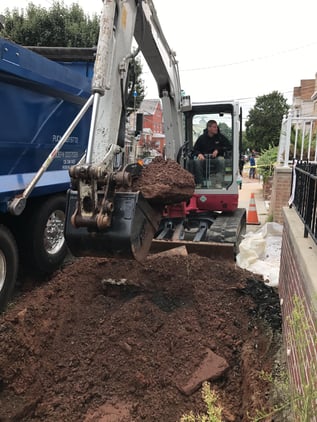 This company does not just take your money for the business. This company will do the right thing and the right way all the time . I am hoping I won't have to deal with an oil tank issue again but I am sharing this for people that will go thru the same thing that I did. Please, do not let other company fool you. Curren Environmental far exceeded my expectations. Indefinitely give them an A+ and more.
Will, Homeowner
Tank Removal & Remediation
First off I wanted to thank you for the fine remediation project your firm has done on my property. Phil and his crew did an outstanding job on the project and I can not speak more highly of the team. Phil and his teams professionalism in every step of the process was above and beyond expectations from start to finish.
I wanted to share my experience with Curren Environmental.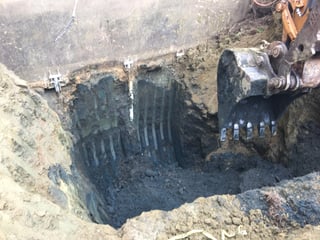 Best regards,
Steve Drazen
NJDEP No Further Action (NFA)
Hey Patrick, we received the NFA letter! Thanks for your diligence and dedication. You are an asset to Curren! We are thankful to all of you - Linda and office staff, Adam, Phil and all of the guys who worked so hard at the house. I'm sure I am forgetting someone, but you are all appreciated! Please forward our commendations to your supervisor. We can't say enough about Curren Environmental, and will continue to refer your company with positive feedback. Thank you again for the great service! Christine

Tank Removal
I can't say enough about Curren Environmental, Inc. They are very professional, great communication and very knowledgeable. They communicated what to expect up front, they came in and got the job done in one day. The quality of work was great. I was expecting a lot worse. Thanks Gina and crew, Great job!
Remediation
I highly recommend Curren Environmental, Inc. to everyone we know who needs any of the services you provide. Even if another's price is lower I would still use you - there is no comparison in my eyes and in my younger years I worked for a heating & air conditioning company who also delivered fuel oil and removed tanks....Albert A.
Your workers wee very conscientious. They managed to save the tree and even the tulips!...Shawn S.
Thank you so much for all your help with our remediation problem. Everyone was polite and professional. A job well done. Many thanks...Al and Staci C.
Oil Tank Removal
Just this week, my father's house in Philadelphia needed the oil tank removed, and the leaking oil cleaned up. Since I have to manage this house from 3,000 miles away, I called several companies in the greater Philadelphia area to do it. Curren Environmental were very responsive and professional. Every other company was scheduled at least 2 weeks out. David and Linda at Curren were really great. David took the time to explain various options and scenarios, based on the very limited information I could give him about the tank. They also cleared their schedule right away to do the job. I really appreciated their time, patience and professionalism, and would highly recommend them to anyone needing that type of service...Vicky
Thank you to everyone involved. Great Customer Service!...Terry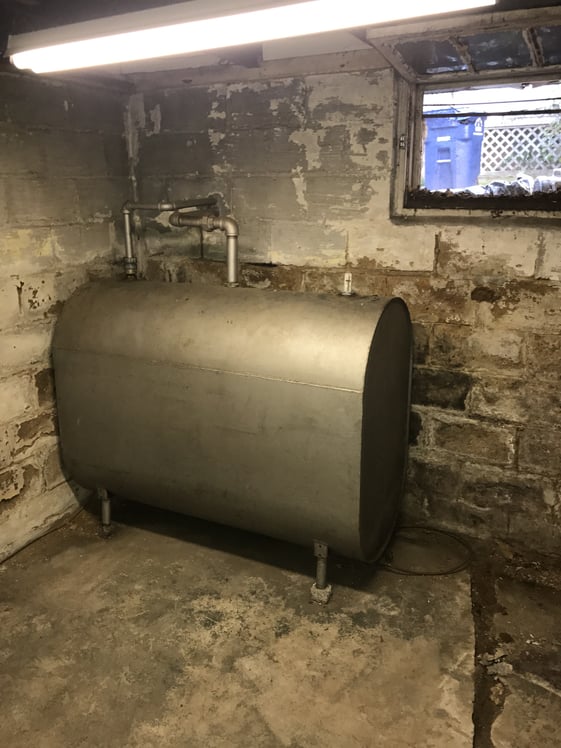 Hello Realtors,