We Cracked the Code on Mosquito Control
Mosquito control is important. Mosquitoes are a nuisance and a health threat (mosquitoes are a vector of disease). To enjoy your yard and for your heath, it is important to control mosquito populations in your yard.
The female mosquito is the one that needs blood and she requires several blood meals to lay eggs, each person she extracts blood from increases the probability that a mosquito borne virus can be transferred to the next victim.
Mosquito control or mosquito removal is a form of remediation, remediation is the removal of something unwanted. In mold remediation, you remove mold from a given area. Mosquito control removes mosquitoes from an area such as a backyard.
Curren mosquito control can remove (dramatically lower) the population of mosquitoes in a given area so you can Reclaim the yard. Sometimes mosquito remediation is also referred to as mosquito control. No matter how you spell it, mosquitoes bite and we can help.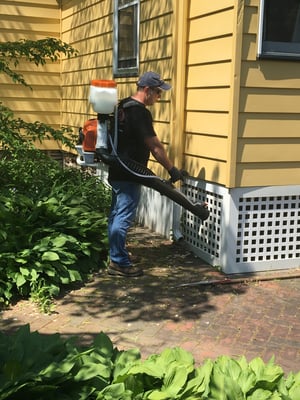 What is Mosquito Control?
Our trained technicians will walk your property to evaluate for conducive breading grounds. After treatment, you will be contacted regarding measures you can take to control mosquitoes. Mosquito control is a team effort. More information can be found on our FAQ Page.
Our licensed applicators apply a quick drying barrier spray to foliage, shrubs, under decks, and areas where mosquitoes are known to inhabit, moist shaded areas.

We think like a mosquito and go where they go.

Our spray will provide an immediate knockdown of mosquitoes and will continue to work for approximately 21 days, until your next treatment.

The barrier spray contains a low dose insecticide that is an EPA approved compound with a proven record of accomplishment in reducing mosquito populations. The spray provides a quick knockdown of mosquitoes that encounter the spray. The barrier spray also has a surfactant to allow the spray to adhere to foliage. When mosquitoes enter your yard to feed on the foliage, they will ingest the compound.* Did you know both male and female mosquitoes suck on the nectar of plants for energy? Only the female bites! Mosquitoes also like to stay cool during the heat of the days and feed (blood meal) in the evening. During the day, mosquitoes can be found where your yard is the coolest (out of direct sunlight). It is these areas where we apply the barrier spray. 20 years of remediation experience in the environmental field makes Curren a professional you can rely on.

Before mosquito control technicians are dispatched, you will be notified of our application date, immediately after remediation you will be provided notification that your yard has been remediated and according to your schedule we will return approximately every 21 days to reapply.

We also respect our clients who entrust us with helping them reclaim the yard. We are available Monday to Friday 8:00 am to 5:00 pm to answer your questions. We know once you hire Curren you will be satisfied.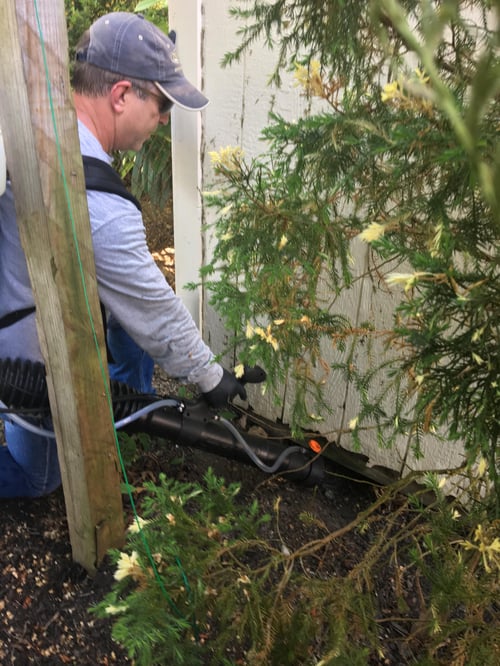 Mosquito Control Facts
It is important to say that mosquito remediation is not a 1000% solution. It is also called mosquito control for a reason. If our professional observe breeding grounds on your property you will be notified. Our service is proven effective (We have over 20 years remediation experience) and you can expect an immediate and long term reduction in mosquito population with our service.

Our application will help break the reproductive cycle of mosquitoes in a given area. There is no way to prevent every mosquito from coming into your yard, as mosquitoes can have a fly range of ½ a mile and some species can travel several miles, but our micro encapsulated formula provides residual control for up to 3 weeks post application to handle these unwanted visitors.

All you could possibly want to know about mosquitoes can be found in Curren's Mosquito FAQ.
Why Curren Mosquito Control?
Curren is first and foremost an environmental services firm. Curren has assisted fortune 500 companies as well as residential property owners with their environmental issues. We work for the environment 24/7 365 days a year. We employ environmental professionals localized to their field of knowledge. We are not a corporate franchise, nor are we a lawn cutting service that wants to offer you an add-on service. We are environmental professionals. What do our client say?
.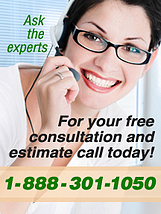 We have been providing remediation services for over 20 years, from petroleum hydrocarbons from leaking tank, to mold remediation, to the cleanup of contaminated industrial sites (brownfields) Curren has a proven track record in solving environmental issues. We employ company personnel and utilize in-house equipment for our services, which allows a lower cost overhead and a better quality of service for our clients.
Curren takes a scientific approach to mosquito control. We evaluate each site individually, we utilize compounds that are EPA approved, have low toxicity to humans, and readily breakdown into the environment and are proven effective. We use precision tuned application equipment and our barrier spray application is engineered for maximum results.
We think like a mosquitoes. Yes, that phrase sounds funny, but it is true. Mosquitoes are light and heat and direct sunlight will dry them out and kill them, which is why we scratch our heads when we see some companies spray lawns, that is not where mosquitoes live, hence we think like a mosquito. We understand the four-stage life cycle of a mosquito, where they live when they are not biting you and where they will be. We use our understanding of mosquito control to remediate your yard of mosquitoes.
"What if I'm the only house utilizing mosquito control? Will your service still be effective?
Mosquito control can work in a single yard as it will knock down the immediate mosquito population and reduce the population of mosquitoes that may enter your yard from a neighbor. You need a male and female mosquito to reproduce (yes - kind of like the birds and the bees). Our barrier spray targets both male and females, reducing the immediate head count of mosquitoes as well as eliminating potential future mating, hey it takes two to tango.