Underground Oil Tank Removal
in
Philadelphia, Levittown, PA & NJ
At Curren Environmental we have over 20 years experience with tanks. Curren is a trusted source in both large and small tank removals, tank testing and tank remediation. We provide tank services to both residential and commercial clients and being a full service firm, we can handle situations where tank leaks require remediation.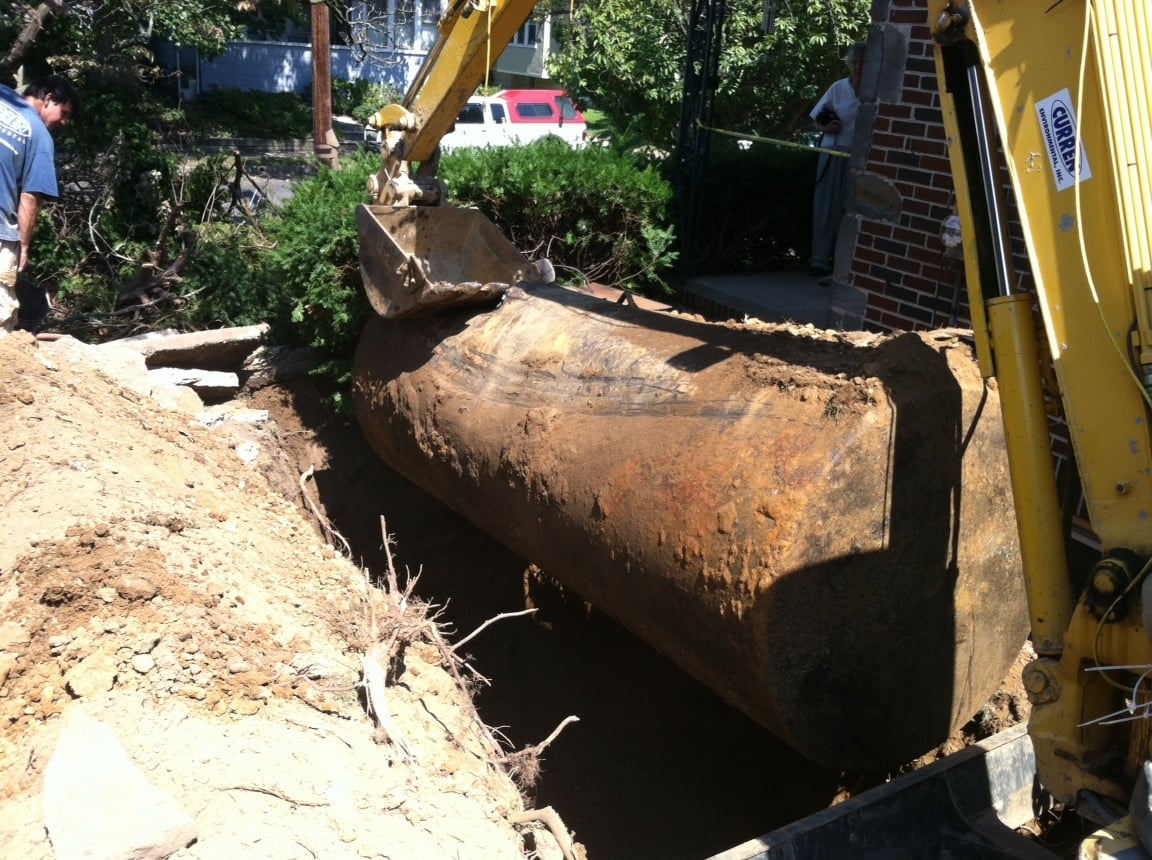 Our goal is to help guide our clients through the tank removal process. We manage your expectations in detailings the various scenarios you may encounter in removing an oil tank in Pennsylvania, including understanding what constitute a tank leak, why soil sampling at time of removal can save you thousands of dollars later on is clearly explained so that clients can make informed decisions.
Towns like Levittown, Pennsylvania where oil heat has a long history we have a proven track record where we have shown our clients that remediation is not always necessary, even when a tank is found to be leaking. While we have years of experience in tank removal and remediation, remediation is not always a requirement.

Things to Consider Regarding Oil Tank Removal in Pennsylvania, Remember
When evaluating a tank removal scope be sure that a written report is included in the cost. Every property that has a tank removed should receive a report that documents what was performed. This report is typically requested in any property real estate transaction, so why wouldn't you want one?
Make sure soil sampling costs are detailed as well as what levels of petroleum are permissable. Remember not every tank leak requires expensive remediation, the PADEP only requires remediation when petroleum levels exceed the Statewide Health Standards.
Oil tanks can leak, this possibility and the next steps should be discusse.
We service all of Southeastern Pennsylvania including Philadelphia, Bucks, Chester, Montgomery, Delaware, Lehigh and Berks Counties.