Are you buying a house with mold? Is mold harmful? Should I be concerned about mold?
Mold is ubiquitous in our environment, but not all homes have mold and visible mold growth is a sign that something went wrong.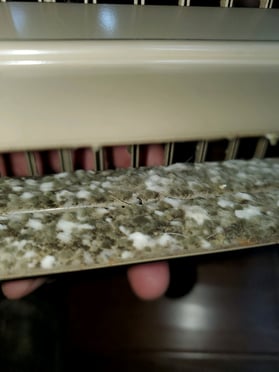 Mold can have an adverse health effect on people. Mold affects different people differently. Clearly if you are not allergic to peanuts or dairy products, consumption of these food items (within reason) will not cause you harm. The problem with mold is people are subjected to it unknowingly after they move into a new residence and after days, weeks or months health concerns arise.
Should you have a mold inspection prior to a home purchase? Yes, if you want to ensure the home doesn't have mold, years you should have a mold inspection.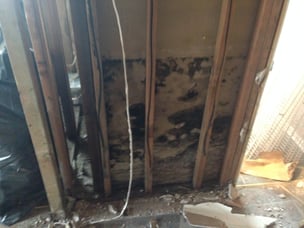 Mold can be harmful in a variety of ways. Inhaling mold spores creates a reaction, which is your body finding that it doesn't like the mold and your body fights the spore.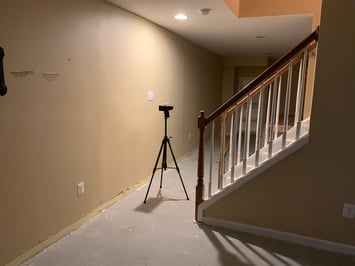 Think about how pollen can create a reaction in susceptible people. Now certain molds can produce mycotoxins and microbial volatile organic compounds which can affect humans. These are created by mold growing, you are inhaling these compounds when you smell the musty odor associated with mold.
Understand mold digests organic material, a great example is how mold breaks down your compost pile outside. So mold in a building will consume organic material, such as paper, sheetrock, cellulose, wood, and other items. As these materials are consumed, compounds are made (think stomach acids) by the consumption of the material as well as the building materials breaking down into other compounds. Paint is paint, right? Or is paint a number of compounds that are the ingredients of paint? The paint is present on a sheetrock wall, when this wall has mold growth, mold breaks down the paper and the paint causing off-gassing. A person can be allergic to the compounds that mold creates when consuming your home. Now mold is really resilient and will grow when conditions permit the mold to grow and will go dormant when the conditions are not conducive for mold growth. So, if you add water and warmth to a room, mold can grow. Take away the water and put temperatures below 50 degrees and mold goes dormant, waiting to grow another day. If you intermittently smell a musty odor, it mold gets wet and grows. The smell goes away when the water goes away. This situation means you have a water leak that is intermittent.
Mold inspections can test for hidden mold and molds that are not actively growing. An abundance of invisible airborne mold spores can be a health hazard to humans when inhaled.

Is mold everywhere? Yes pretty much anywhere on earth mold is present, that said we have completed thousands of mold inspections, and not all inspections find mold. So if someone tells you every home has mold, well, it may be accurate, but it depends on what level of mold growth and airborne spores are present.
When Mold is present it points to an issue, could be a water issue, moisture, leak and much more. Want to speak to a mold expert?
856-858-9509