Should I buy a house with a buried oil tank?
Buying a house with an oil tank is one of the biggest financial liabilities a home buyer can assume. Buried oil tanks and Aboveground Storage Tanks (ASTs) leak over time, and the oil pollutes subsurface soil and leaches into underground water. Bottom line, oil tank leaks are expensive and owners of contaminated sites are responsible to clean up these leaks.
Environmental regulations dictate what is permissible amounts of oil that can remain in the ground. If oil levels are above permissible limits you have to remediate, remove contaminated soils to clean up the oil. The owner of the property is the responsible party. Small oil tank leak cleanups will cost around $10,000.00 and large soil remediation projects can exceed $50,000.00 even up to $100,000.00. At that point, sellers are motivated not to make a big deal about an oil tank and buyers have to be cautious about buying a house with an oil tank.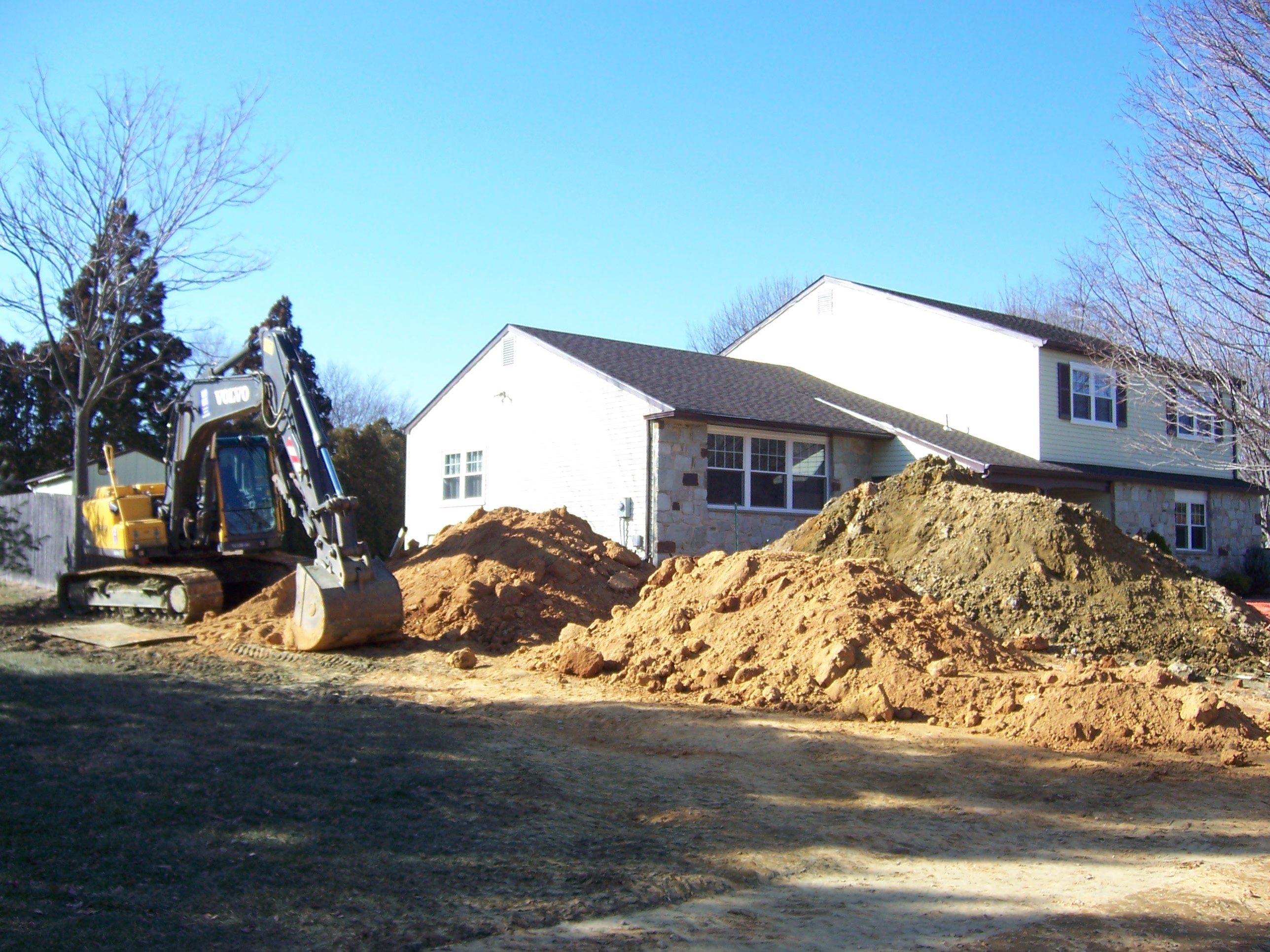 Oil tanks are confusing for those involved, as these oil tanks and leaking oil tanks have laws, regulations and liability Oil tanks have liability like that of driving your car, risk is everywhere, but to understand the risk with oil tanks you have to look at the tank on a molecular level.
First 98% of oil tanks are made of steel. Steel rusts. During the life-span of a tank it will eventually leak.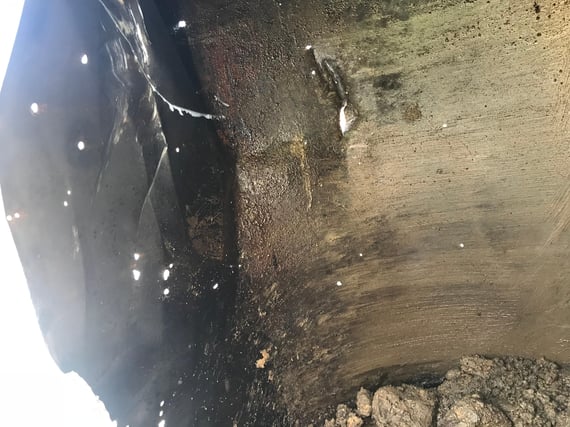 The home below was built in 1968, tank was removed in 2019 = 51 year old tank.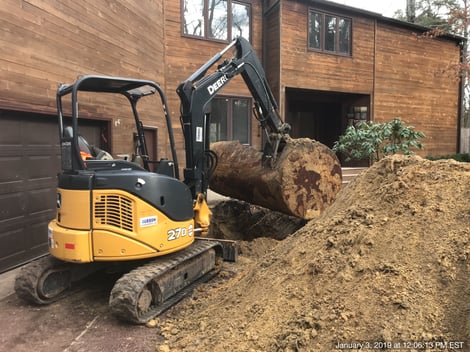 90% of tanks have exceeded their designed life expectancy.
New tanks today, on average, have of 10, 20, 25 and 30 year warranties, depending on what tank you buy. Clearly the more expensive tank has the longer warranty. The tank on the left has a 30 year warranty, the tank on the right if bought today with a basic warranty would have a 10 year warranty.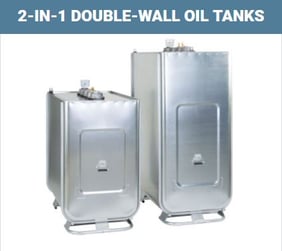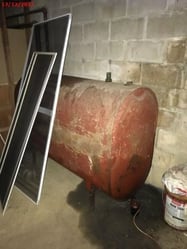 Think about buying anything, how focused are you on the warranty? can you remember how long the warranty is on your car, dishwasher, hot water heater?
Calculating back from the year 2020, the following would be the age of a tank from the home you are buying. Rarely EVER do people replace USTs with a new UST. Think about the following:
Home Built in 1940 has a 80 year old tank
Home Built in 1950 has a 70 year old tank
Home Built in 1960 has a 60 year old tank
Home Built in 1970 has a 50 year old tank
Home Built in 1980 has a 40 year old tank
Is buying a home with an oil tank a good idea? Well if the oil tank has been replaced and you have a warranty, then you have a good baseline regarding when the tank will need replacement. This unicorn and rainbow scenario is likely three percent of transactions where an oil tank is present. The norm is the seller will say "I bought the house with the tank and so should you".
Mortgage companies and insurance companies are well acquainted with the liability of oil tanks. Residential buried oil tanks consistently cause trouble for home sellers and home buyers. Sellers do not want the liability and many want to sell the home "as is" with the underground oil tank. Buyers, are more informed than ever and they don't want to buy a leaky tank. Add in mortgage lenders who are wary of buried oil tanks and may refuse to provide loans to purchase homes having them. Insurance companies may not want to write a policy for a property with an oil tank.
If you are buying a home with an oil tank, the best advice is to ask the owner to remove and replace the oil tank. The reason being, the tank is most likely well past a reasonable life span, and when it leaks you will not know, it's not a roof where leaks are obvious. It is also not always worth testing the tank due to the age, regardless of if you get a passing tank test, there will be a recommendation to remove the tank due to take age.
If your trying to sell a home with an old oil tank, read the paragraph above. No one wants to buy an old tank, which by all standards (common sense included) is old and should be replaced. If you are the last person holding the straw and are responsible for removing the tank, I am sorry, I would give you the same advice if you were buying a house with an oil tank.