A GPR Tank Sweep uses non-invasive subsurface technology (Ground Penetrating Radar) to locate buried Underground Storage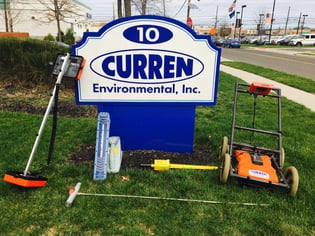 Tanks (USTs) and subsurface and training to provide the safest and most accurate methods for locating underground storage tanks. It is essential to k
now the difference between the typical "tank sweep" and what we provide. The typical "tank sweep" is completed with a simple metal detector. If they find something they say, "maybe it's a tank or maybe something else". We perform multiple "Area of Concern" investigations each week for clients who had hired (and paid) other tank sweep companies but could not actually determine if there is a tank below the surface.
When we perform a tank sweep, we ensure our technicians have removed tanks by working on our field crew.
We are licensed in three states for tank removal and have removed tens of thousands of tanks, we know about tanks. That
fact
by itself makes our work better than almost every other company that professes they can locate tanks but can't remove them.
Our Geophysical division has over a quarter million dollars in equipment investments to ensure we have access to all the tools in the toolbox.
Pro Tip:
To be fair successful tank sweeps rely heavily on the experience of the technician as well as using more than one tool to locate a tank.
Why is Curren so good at Tank Sweeps?
From years of experience,
a GPR Tank Sweep by Curren provides the most comprehensive and successful approach. When we find a tank, you also get a cost to remove it with our report. We also strive to submit permits for removal within 24 hours of being hired, which is an industry-leading standard.
Pro Tip:
When the GPR scans over an oil tank, it provides a very distinct bell curve. Due to its unique dimensions, it is unmistakable from other underground anomalies.
UNDERGROUND TANK LOCATION EXPERTS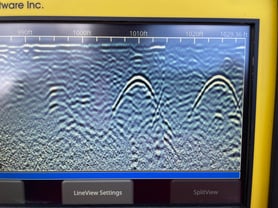 A leaking oil tank can be the nightmare below the surface of the property y you are buying. When oil tanks leak, they contaminate the soil and even the groundwater. Due to what we view as slightly unfair environmental regulations, if a property is purchased with a leaking tank, the new owner is responsible for all environmental cleanup costs.