People are different. Homes are different. Not all cars are the same.
What about Tank Sweeps?
The generic term, "Tank Sweep" gives you two distinct approaches to perform a sweep and the quality level are polar opposites.
First off, the purpose of having an Oil Tank Sweep done in NJ, PA and DE is to detect for the presence of an intact, underground oil tank. The reason you want to identify an underground tank before you buy a property, is to avoid the potential of paying for a contamination cleanup from a leaking tank. In our world a small clean up is under $15,000, more extensive cleanup start around $75,000 and go into the $100,000's. You can see why a quality tank sweep is important.
So when you are faced with tens of thousands of dollars to address a tank leak, go with the best approach which is using GPR (Ground Penetrating Radar) for a tank sweep. The technology will cost you a few hundred dollars more than someone using a metal detector, but the quality of the two approaches is night and day.
GPR sends radio waves in the ground which can reflect off of a metallic object giving the technician an image. Certain images are tanks, some are pipes, some are debris.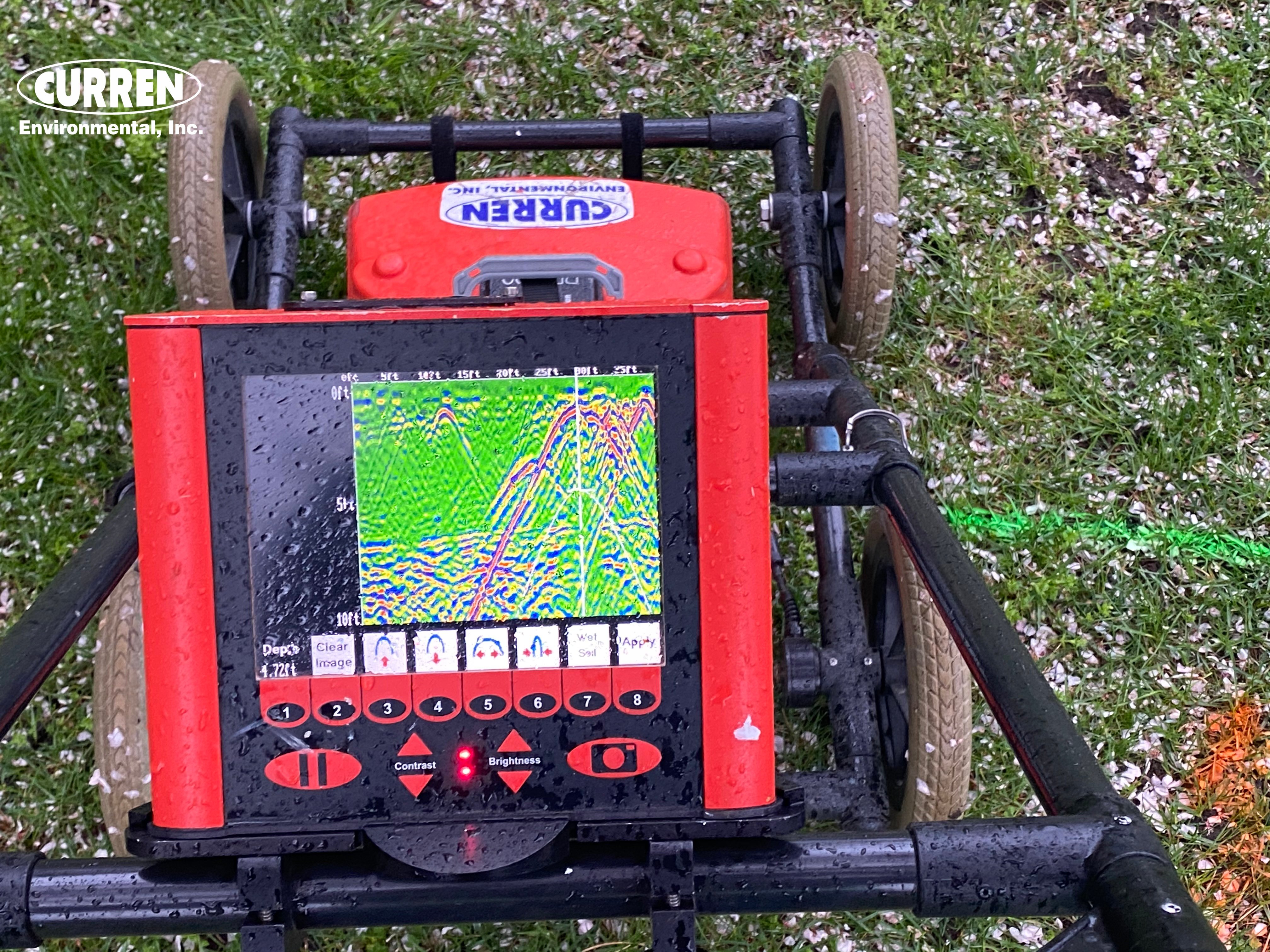 There are dozens of people who have bought an $800.00 metal detector and work out of their home and do tank scans. If only a tank was the only metal on a property, then these people would be super geniuses, but alas, metal is abundant in the ground, naturally in some soils, rocks, pipes, rebar, buried debris, above ground what do you have that doesn't have metal? The point being you can't use cheap technology for such an important service.
To top it off, these one person bands, as they don't remove tanks, so if you find a tank, now you have to find a company to remove it, In a real estate transaction delays are bad.
The icing on the cake is we have been hired to remove tank found by the metal detector sweep person to only dig up not an oil tank. Really, we find no tank about 65% of the time.
Five Tank Sweep Tips.
1. Ask the selling about prior oil heat. In NJ they are supposed to disclose it, in PA they are not. In every state we work the owners have not been 100% honest with a tank disclosure. I say this because we do thousands of tank sweep, tens of thousands tank removals so we touch more properties than pretty much any company in the area (we have been do this work for decades.)
How are owners not honest about an oil tank? Well after we find one, many owners suddenly have tank paperwork or now remember yes there was a tank on the property. This is 100% accurate statement
So always ask in writing about what they know regarding prior oil usage at the site. People lie about USTS (Underground Storage Tanks) and ASTs (Aboveground Storage Tanks).
2. Look at the neighborhood, are there houses with oil heat? Bingo do a scan.
3. Don't ignore ASTs (Aboveground Oil Tanks), many AST's replaced USTs.
4. If a property had a tank removed, don't assume that was the only tank. Do a tanks weep, many sites had 2 tanks.
5. Check with the town regarding any permits for tank replacement, filling or removal.
What if a tank sweep finds an oil tank?
At Curren we provide a cost to remove and test the tank. Tested clean tanks are not a problem. Many owners will hire us because they need to address the tank they didn't know about and well, we do this a lot, are competitive, experienced and work in our client's best interest. If we can save a client money we do, its in our DNA.
That said, don't run away from a property after you find a tank (the next property may have one), rewove and test it. Of course if the property owner refuses to address the tanks, well in that case, run away (walking isn't fast enough).
Bottom line when you find a tank, you want it removed and tested, and remediated if it leaks. It truly doesn't matter to us if we remove the found tank or not. Hey many property owners are mad we found a tank, true. We just want the tank removed and tested so our client doesn't have to deal with that expense.