Mold is the four-letter word of real estate transactions. Finding mold can pause a sale and stop the sale all together. If mold is visually found and/or confirmed via testing, the odds of the sale failing increases, unless you can get ahead of the problem.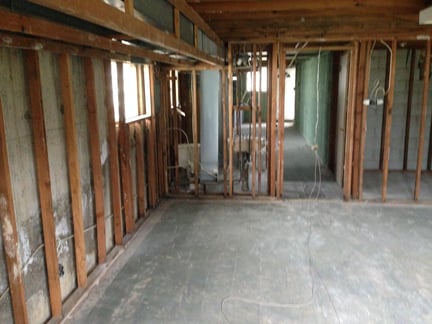 There are many stories of real estate transactions with mold growth, but this one is very interesting.
The story goes that a buyer was interested in a home and the property was an in an estate. This particular property had been vacant for some time (About 26 months). The buyers were from out of state and mold was a concern. During the home inspection, the home inspector took air samples throughout the home. He also found possible mold growth on some wood furniture. Those air samples were mailed to an independent lab, and once the lab finished testing the samples, they sent a report back to the home inspector. The home inspector then sent the lab data to the buyer. Elevated mold spore count were found indoors as compared to outside levels. The levels were also higher than you would typically find in a home sand water damage.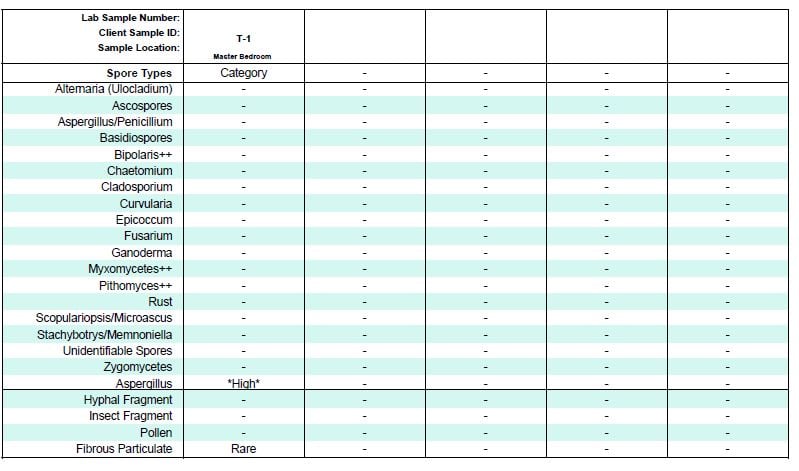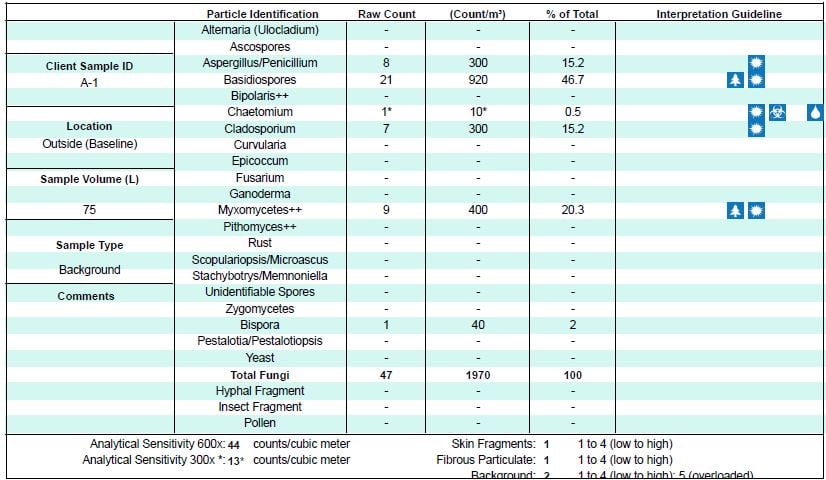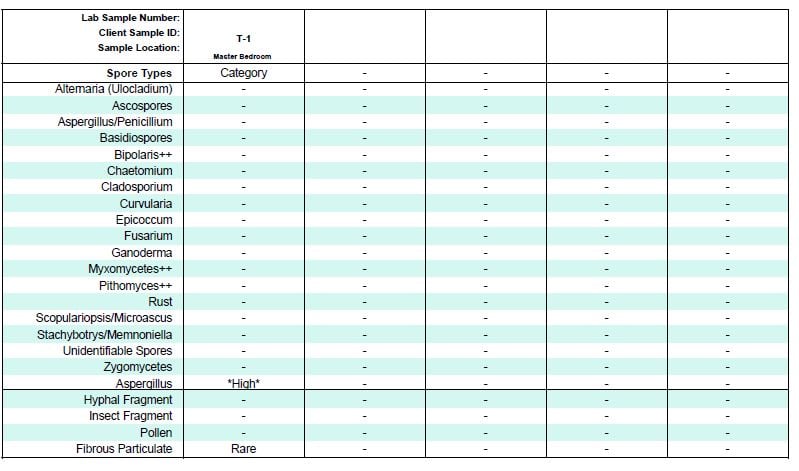 What does mold lab data mean?
First, as part of the story, you need to know that this property was vacant for over 2 years. The heat was on as part of maintenance but the home was not property dehumidified (air conditioned in the warmer months). Mold growth occurs where there are moisture and organic materials. In this case, again there were only visual signs of mold growth on some furniture, but no visual signs on the sheetrock walls, kitchen cabinets, bathroom cabinets and no signs on the ceilings throughout the home.

What caused mold to grow in a vacant home?
When the humidity is high and the property is not well ventilated, mold growth will occur. These spores can become airborne and move throughout the home. This home had a lot of carpets which contain organic matter (dirt, skin cells, etc.) and carpets hold mold spores.

Curren Environmental completed a mold assessment and found no outside water entry, plumbing leaks, roof leaks, etc. Mold growth was contributable to the home being vacant without consistent heating and air conditioning operating. Mold Remediation at this property was performed and removed the airborne spore count to levels comparable to outside. Remediation was performed as follows:
The carpet was removed and tack strips were removed.
All organic furniture that could not be wiped down was disposed of (fabric coating sofas and chairs.
HEPA vacuumed walls and floors in the master bedroom, in-law suite, and 2nd floor.
A broad-spectrum, FDA approved, fungicide was applied to the walls and the flooring in the rooms.
Air scrubbers operated during and after the remediation based on volume of air in the space and goal of completing multiple air exchanges.
As the story goes, post air testing showed that the elevated spore levels dropped dramatically at the property. Please see below. For this story, no walls were removed, no ceilings were opened nothing was torn down to the pre-construction stage.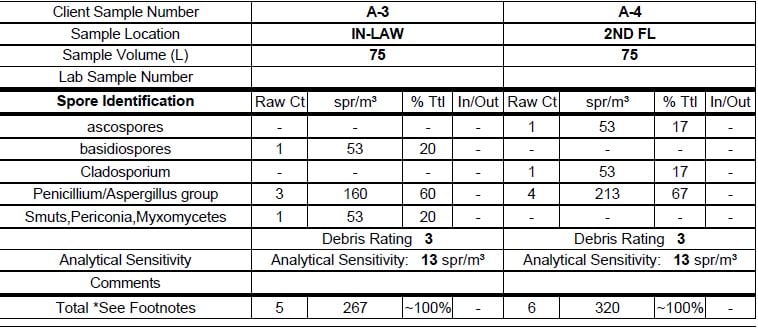 The ending, a happy buyer, a happy seller, and a clean home. Not every property that has elevated mold spores needs to have everything torn down and removed. Mold testing must be assessed facting in history of the space, current conditions and an understanding of mold spores found and what environments these spore thrive. A mold remediation professional will look at the data, photos provided and any other detailed information before handing over a cost. It is very important to understand that mold is everywhere and there are no "Mold Free" properties.

Call for Mold Questions.