In New Jersey or Pennsylvania there is a disclosure list a seller should complete. Any disclosure is a representation of known facts and are meant to make knowledge about a property available to buyers. In New Jersey's there are statutes, the state's courts have carved out rules (under "common law") that are meant to protect buyers against sellers who fail to disclose material facts or who hide information about their property.
The New Jersey Supreme Court, addressed a home sale where the seller failed to mention a cockroach infestation, the courts ruled this oversight as "silence may be fraudulent." (See Weintraub v. Krobatsch, 64 N.J. 445 (1974).) So there are court cases where an as is sale and non disclosure spelled bad news for the seller post sale.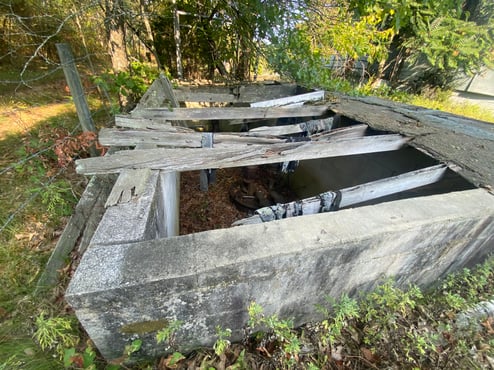 It is in your best interest to complete the Sellers Disclosure statement even if it is not required by law. You must consider that if you were buying a property and no disclosure was completed by the buyer you would question what they may be hiding. Conversely when you fill out the disclosure, know that it can be considered a legal document. Withholding facts can create problems later on. In a perfect world, sellers would be 100% encompassing on disclosing both the good and bad about a property.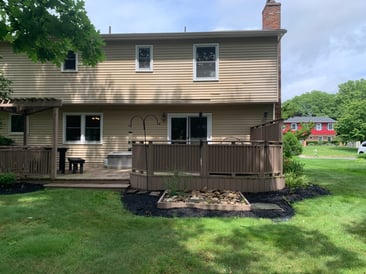 Did you know that if you have your property under contract and the deal falls apart because the buyer found an unknown defect, well that defect is now required to be put on a new disclosure statement. There is a paper trail that can lead someone who looks for these facts, so honesty is the best policy.
New Jersey has passed laws adding to the disclosure requirements of sellers. In recent years disclosing awareness of mold water damage and lead in plumbing. Pertaining to mold or water damage:
◦Yes No
[ ] [ ] 9) Are you aware of any water leakage, accumulation or
dampness within the basement or crawl spaces or any
other areas within any of the structures on the property?
◦[ ] [ ] 9a) Are you aware of the presence of any mold or similar
natural substance within the basement or crawl spaces
or any other areas within any of the structures on the
property?
Regarding Lead
Bill S-829 signed 11/08/2021 requires property condition disclosure statements to include a question concerning the presence of lead plumbing in residential properties. For lead this means if the owner had water testing performed for lead it must be disclosed.
Environmental Disclosure in Residential Real Estate
Informed buyers and sellers should know that asbestos and lead paint were green building products and were banned in the 1970s, so older homes likely have these compounds in the home and the owner likely has never tested for them, they are simple assumed to be present. unless you do a lead paint inspection: Lead Paint Inspections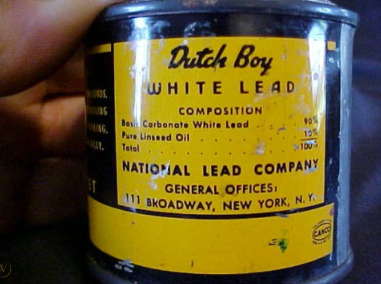 The same time frame of pre say 1980's home, oi heat was likely used in the past and the property. These tanks rust and leak oil costing homeowners Tens of thousands of dollars in environmental cleanup. Buyers performing due diligence will complete a tank sweep to prevent buying a contaminated property. Oil Tank Sweep FAQ
Being fair to sellers, many bought a home on natural gas and never did a tank sweep so they may not honestly know if a tank is or was present
Questions? Free Consultation
888-301-1050
Real Estate Disclosure in an "As Is" sale.
Many sellers want to sell a house "as is." This means that the seller does not intend on making any repairs as part of the sale process. Generally speaking, "as is" houses are priced lower than market value.
Real estate contracts can have a "as is" clause because the buyer is entitled to inspect and cancel, if warranted, this "as is" clause is often misunderstood by sellers to mean that if the buyer wants the property he has to take it "as is," without any chance to cancel the contract or request repairs from the seller.
The "as is" clause more accurately is a situation where the seller has no intention of making repairs to the property or even into entering negotiations about repairs. The "as is" clause is accompanied by an inspection clause that permits the buyer to cancel the contract should the buyer's inspections reveal major defects that the buyer is not willing accept the property with.
Major issues could be septic, contamination from an oil tank, mold or structural. Typically, a dollar amount is put in the contract that will allow the buyer to back out if the cost is above a certain threshold.
Environmental issues in an As Is sale, such as a tank leak tend to bend the seller to address the problem. The reason an environmental issue can tip the scales in an "As Is" sale is because the cost for cleanup of say $40,000, dings the value of the property and can prevent a mortgage or insurance carrier to get involved. In theory and as is sale is a wish that s not always granted to sellers.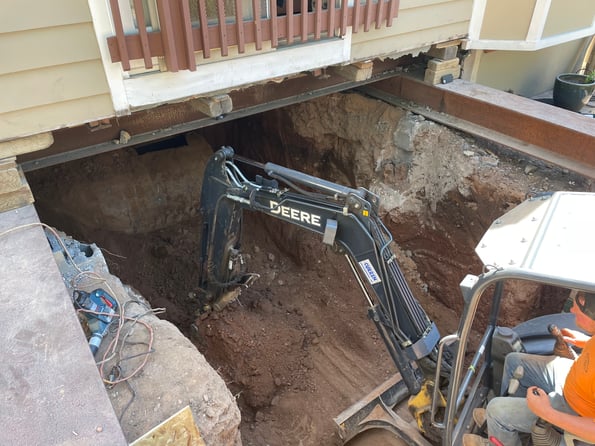 You can never toss out ethics and even in an as is sale if a seller intentionally misrepresents, fraudulently conceal, or even negligently conceal something unrelated to the failure of inspection, even the "as is" clause might not protect the seller under common law fraud or misrepresentation case. Case in point hiding a underground oil tank on the property could be unwise. We find many oil tanks on as is sales, even on these sales when the home was flipped, and the flipper was the as is buyer. Oil Tank Sweeps
Real Estate Disclosure has progressed over the years and many sellers wanting a fast a sale as possible will have their own home inspection performed prior to listing the home for sale. This allows the seller to contemplate what issues are present and get estimates to undertake these repairs and disclosing what they did and did not do. These proactive sellers realize they are selling a used home so wear and tear is expected. In our experience when we deal with buyers who have had sellers do a pre-sale inspection and repair both sides appear to be more at ease, simple due to the fact that both parties want as much transparency as possible.
*Legal representation in any transaction is always prudent no matter if you are selling or buying.