Let's agree nothing lasts forever. Most people would likely never change the batteries in their smoke detectors if the unit did not beep when the batteries were low. Additionally, not everyone buys Top of Line products. Meaning, that you get what you pay for, so cheaper tanks, have shorter warranties than more expensive tanks, and no this is not a generalization it is fact.
Tank rust inside and out, you can see the rust on the inside of this tank.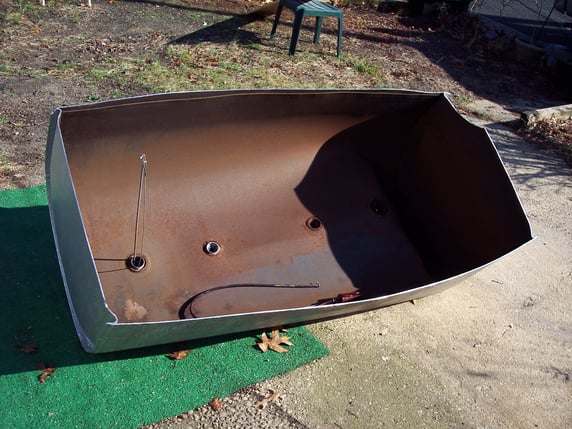 The average age lifespan of an oil tank is 20 years.
Price will dictate longevity of a tank, meaning you will find tanks with longer warranties, are better built and are more expensive.
A standard tank has a short warranty (10 year) Residential Oil Tanks | Granby oil tanks | Oil tanks | Granby Industries.
Tanks with 30 to 40-year warranties, well they can be 4 x the cost of cheaper tanks.
The photo below is a tank that is 8 years old, see how thin the tank is?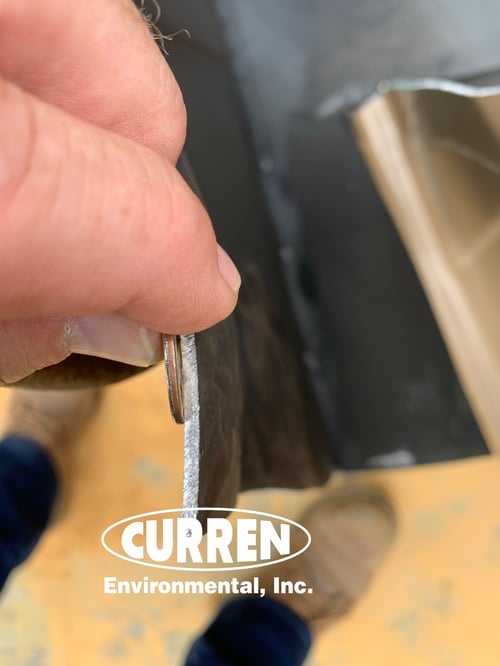 Pro Tip
If a tank is out of warranty, replace the tank.
If you have no idea about the warranty on the tank replace it.
Many Mobile Home parks require residents to replace ASTs at when they reach 18 to 20 years old.
Many oi companies will not deliver to tanks that are older than 20 years.
When people replace ASTs, if they plan to move within 5 years, they buy the cheapest tank and hence shortest warranty.
Sludge that generates on the bottom of a tank is corrosive.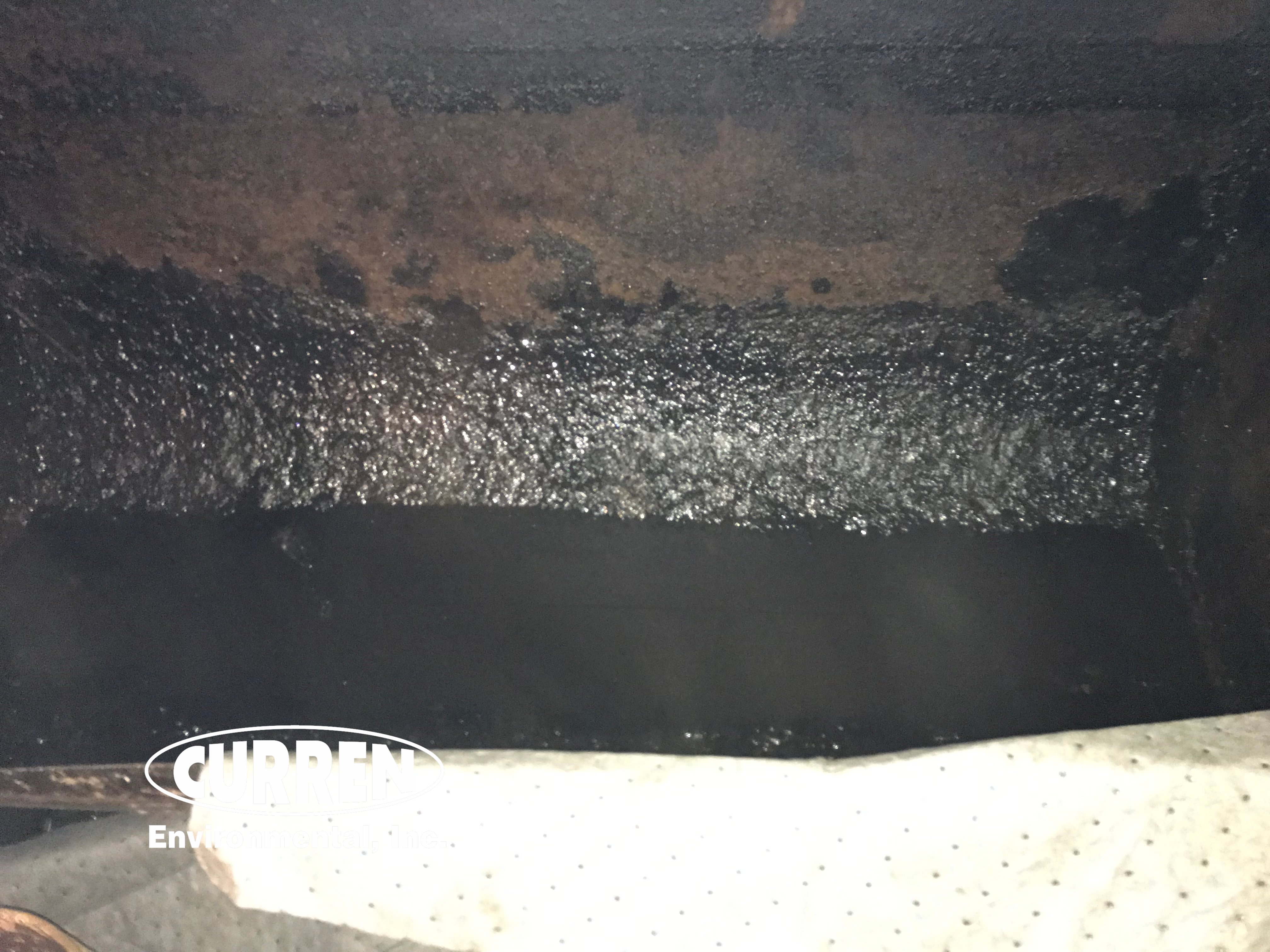 If your tank is going to be staged outside or you are on an island, your tank is subject to harsher conditions and you likely should use a tank with a more extended warranty and one that would be more resistant to the elements, but people buy what they can afford. Painting it is also a good idea, manufactures don't paint tanks because people want them to match the building they are next to and because the tanks get scratched before they arrive on a site.
Tank Experts 888-301-1050
How to Prolong the Life of Your AST
Tanks typically arrive in a primer red color and so many of these tanks never get painted post-installation. Paint your tank with weather-resistant paint. Lighter colors are better than darker colors. That said, a black tank is subject to larger temperature swings than a light-colored tank, meaning more likely to develop condensation and if it's on an island salt air. Remember the tank has a vent so you are subject to moisture in the air. Horizontal tanks have a larger bottom surface area than horizontal tanks so water on the bottom has more surface area to impact, meaning rust.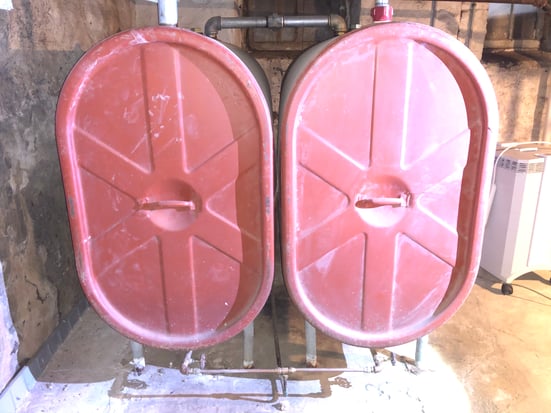 Keep the environment where the tank is located as dry as possible. Clearly outside staged tanks are difficult to control moisture, but indoor tanks can be managed. Note the tank in the following photo, the tank looks pretty good but the two legs of the tank you can see are clearly rust-stained. A dehumidifier in the basement would be a form of moisture control.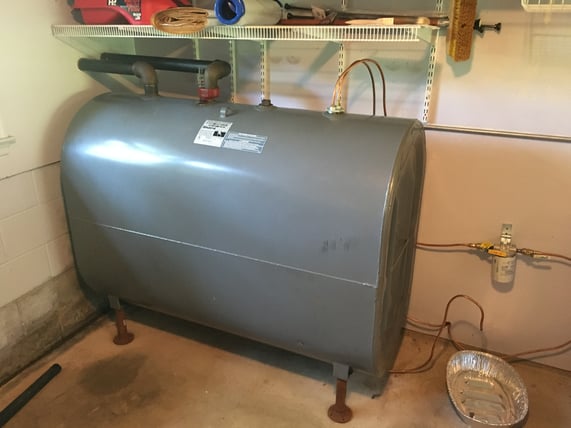 Maintain your oil tank. After you paint it, keep an eye on it, if you see rust forming, alight sand and a coat of paint will help prevent future rust on the exterior.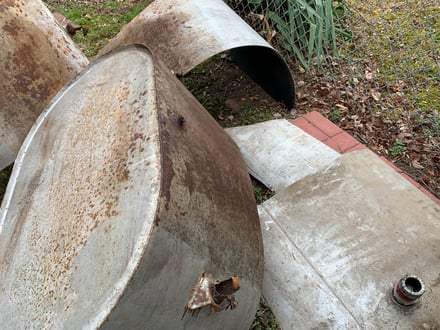 Keeping the tank near full will also limit the surface area inside the tank where moisture can cause corrosion. Nothing gets younger, so even a new tank will become old and out of warranty, know the age of the tank and be prepared to replace the tank before it leaks. Note the photo below of a cut-open AST, note the rust. Moisture inside the tank as well as low sulfur fuel corrodes the tank.
Final note, if you have a heating oil AST that is no longer being used, get it removed. The largest vessel on your property holds liquid (pools and hot tubs excluded). These abandoned tanks take up space and will leak and the empty tank you thought you had, well when it leaks you will find that the tank actually had oil in it.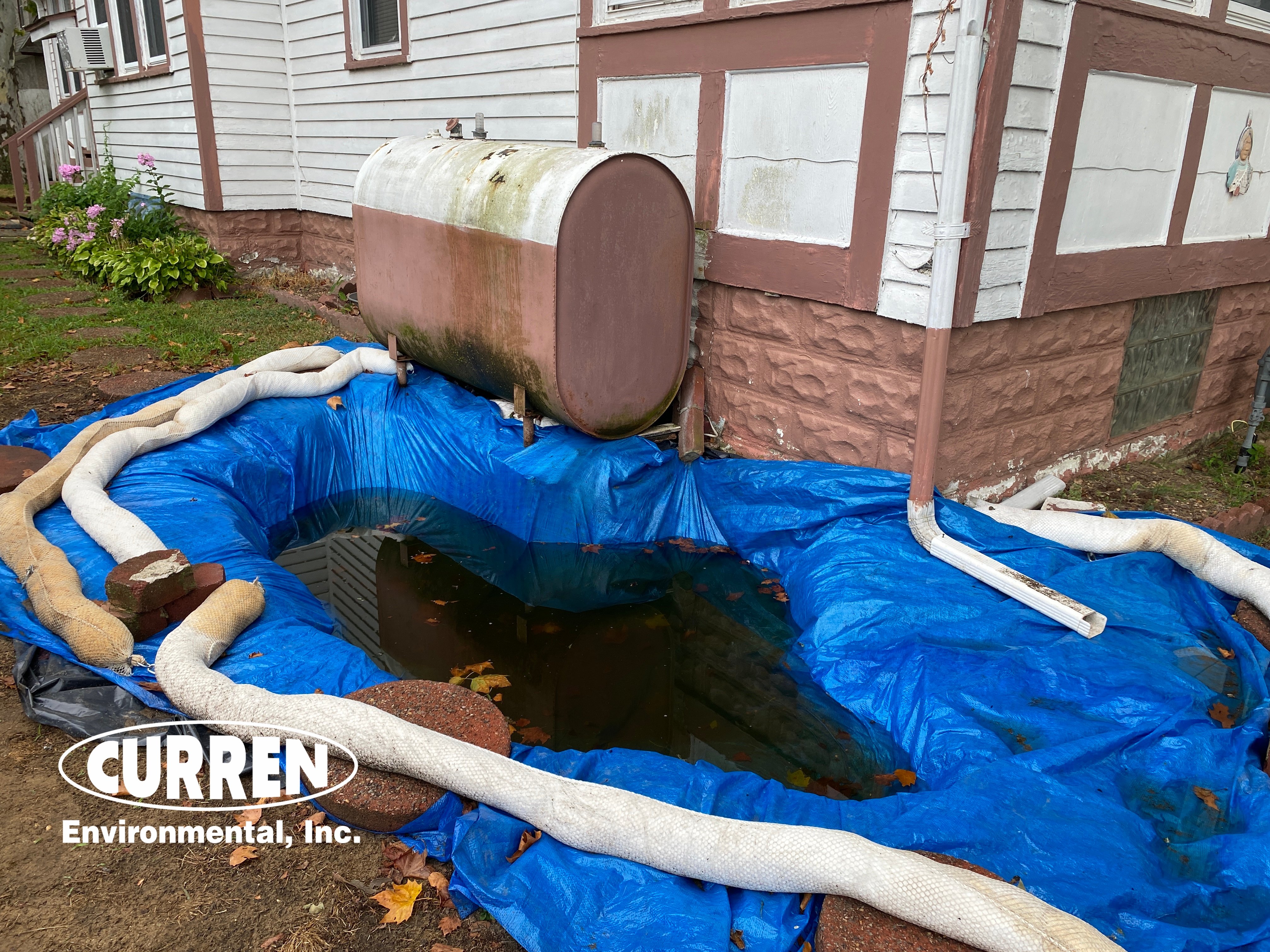 Tank Removal Costs - find out more about the costs of tank removals.