Mold remediation is the process where you remove the mold as well as the source of the mold growth. The most important part of any mold remediation is knowing what caused the mold, since mold can come back if the driver of the mold is not stopped.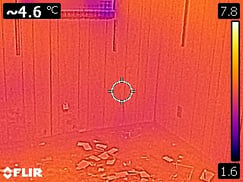 You can complete mold inspections with infra red cameras (photo above), that are calibrated for moisture. This inspection tools can help you pinpoint problem areas behind walls and other materials.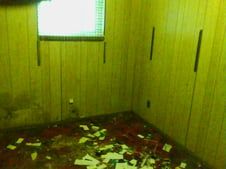 Since "mold = water", the source of the mold should be determined and repaired (water issue). It is possible that the cause of the mold was repaired, but if it was not, then the necessary corrective action is needed. A qualified mold remediation company should be able to ascertain the cause. If they cannot, you are dealing with the wrong mold company. Remember only 11 states have mold regulations, so you are likely dealing with an unlicensed company.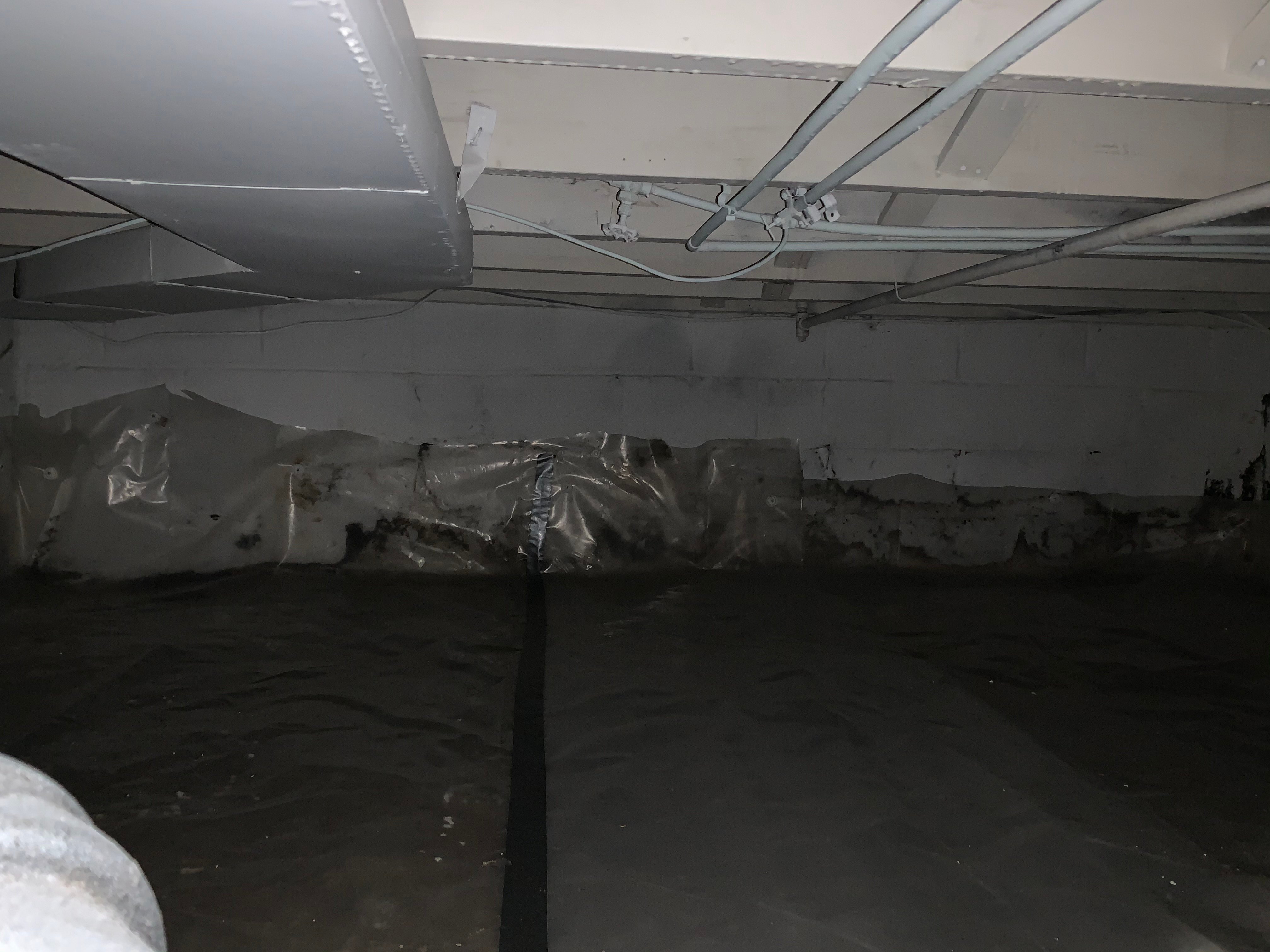 Tough to see in this photo, but if you look through the plastic you see mold. where as you do not see mold on the white ceiling or the concrete block wall above the plastic. This mold growth was driven by improper vapor barrier installation. 100% preventable.

For successful mold remediation, you must remove the mold from impacted surfaces. (Mold remediation can entail deconstruction of walls to get access to the mold). Mold removal is typically accomplished via HEPA vacuuming surfaces. If items can not be cleaned than demolition of items such as sheetrock and/or wood framing that is water damaged or mold impacted on both sides is necessary.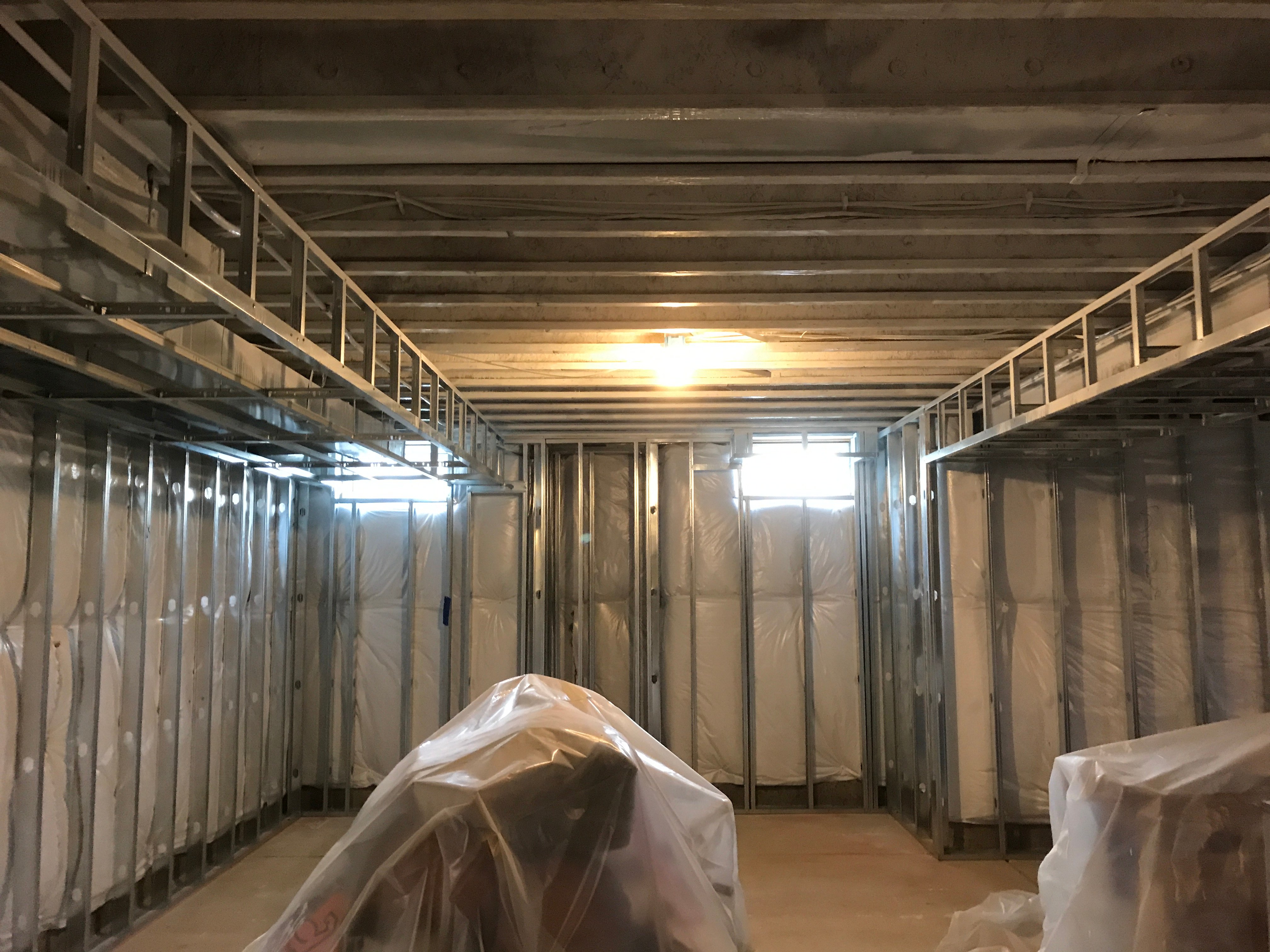 Application of a broad spectrum fungicide is another step. Fungicide application sterilizes the space, disinfecting the surfaces to address any mold spores that can't be seen. It also allows porous surfaces to absorb the fungicide, grabbing spores that may have implanted themselves deeper into the surface of the material. This is common of wood surfaces as wood is porous, ensuring that you are rebooting the space.

The final and most important step is applying a fungistatic coating to cleaned organic surfaces in the area of remediation. This coating essentially provides mold proofing in the treated area. The best coatings have 10 year warranties. The coating is not a paint you buy at a home improvement center, but a coating that is designed for a specific purpose which is mold prevention. Coatings with fungistatic agents are commonly applied to new construction to mold proof the space. The application of fungistatic coatings as part of the remediation is also a corrective action that is designed to help the space resist mold in the future.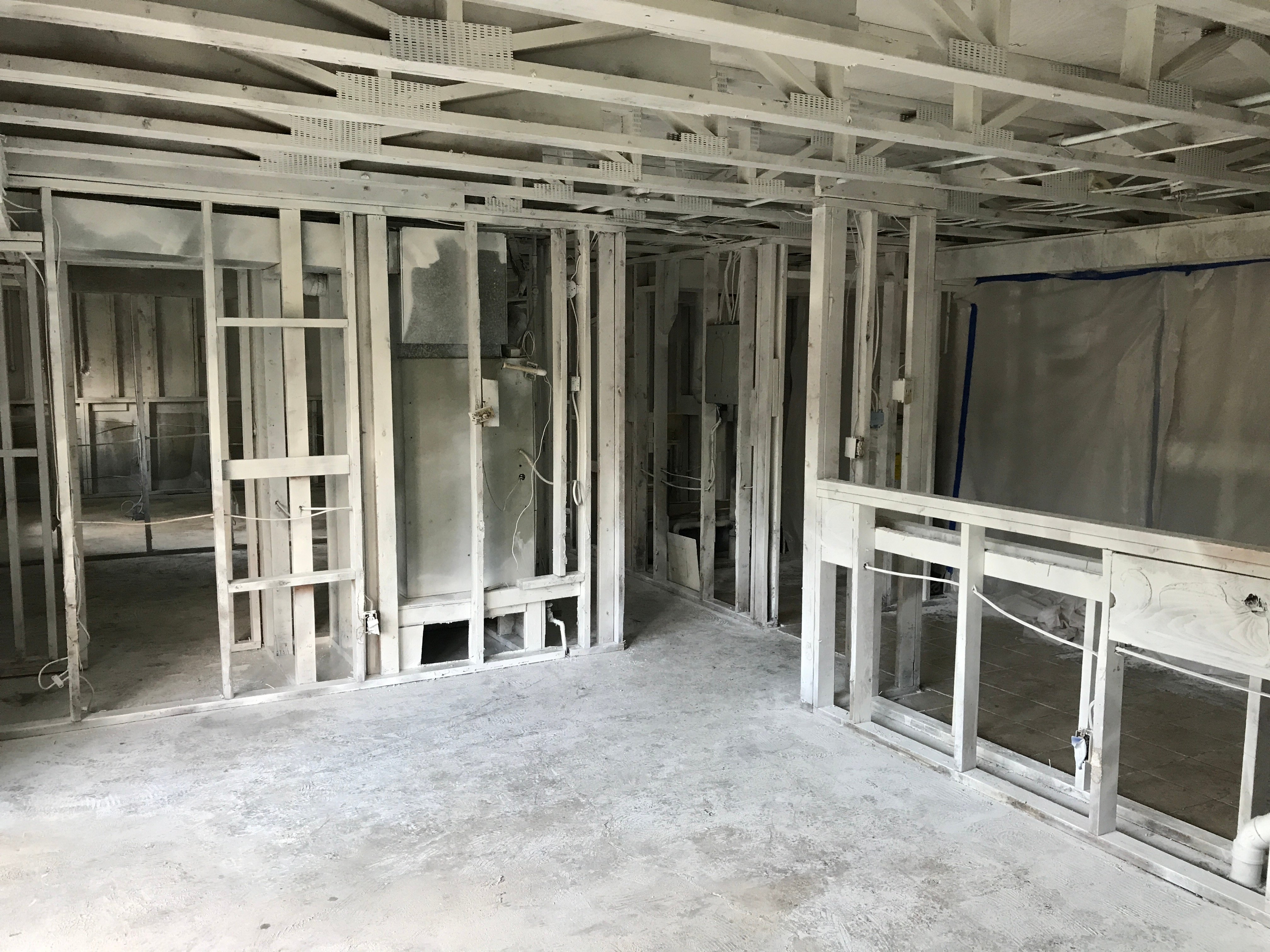 Mold is a four letter work and most companies say they know mold and in reality they don't. Mold experts for over 20 years, billions of spores remediated.
Learn More:Mold Remediation