A home inspection is a home education and when is education a bad thing?
Every "As Is" sale is the hope from the seller that a buyer will accept any and all issues with a property, whether owner known or unknown. I mean unless a house is new, you are buying a "used" house and you must accept some wear and tear to be present. Not performing a home inspection, and no – your Uncle Charlie and your father-in-law do not count as insured inspectors, you are buying property with your eyes wide shut.
Due diligence can include comparison car shopping, dating before you get married, and yes, a professional home inspection of a dwelling and grounds. Considering a home and a boat are typically the largest expenses you will assume, not inspecting will put you at risk of spending money that could have been negotiated prior to purchase. They also say a boat is a hole in the water you pour money into, same can be said for a used home. Couple that with the fact that building codes change, meaning the codes get stricter and more protective, performing a home inspection by a professional knowledgeable on current regulations is critical. Old codes get updated to address safety issues for example. Can you really tell if a house has radon without a test? What if every fixture in the dwelling is 25 years only? Expect replacement costs, water heater, HVAC, and washer and dryer, which could be $20,000.00 to $30,000.00. The cost-benefit of having a home inspection is huge. Negligible cost to professionally inspect saves thousands of dollars in repairs. Think structural or unseen termite damage (Uncle Charlie can't fit in the crawlspace to inspect).
Home inspections also allow a buyer to back out of a purchase. If expensive defects are found, the seller would be liable to express to future buyers as there have been case law verdicts against sellers when they decide to not disclose known material defects. Typical contracts allow an out for structural and environmental both of which can run tens of thousands of dollars.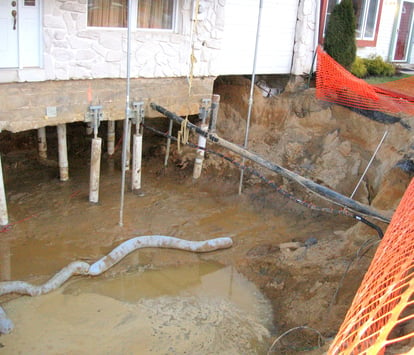 Although you likely do not want out of any home you have under contract, you also may not want to spend $10,000 to replace the sewer line, which is why inspections allow negotiations to occur. Yes, sewer line scopes are a thing and a huge payback for the minimal cost. We see sewer line replacements at around $10,000, if not more.
Did you know many people have an Uncle Charlie (or the seller may have an Uncle Bob)? Did you know Uncle Bob and your father-in-law also build things without permits? Illegal additions and improvements not performed to code can cost a buyer real money in the future. We had a site where a tennis court was built and changed the grade of the yard as well as exceeding the maximum allowable impermeable cover for the property. Finished basements with no permits? Yep, that is an issue, as inspectors will flag out shoddy work, i.e., work not up to code.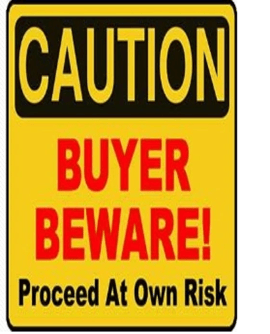 Skip a home inspection and your insurance carrier and mortgage company may balk, because they want to protect their interests. Electrical work not up to code can cause fire and large insurance claims, so when deciding an inspection is not needed for yourself ensure no one else involved in the transaction needs due diligence completed.
Let's put it in perspective, do no due diligence - you find nothing. Do a sewer line scope maybe you find a break in the mission-critical sewer line. Test for and find radon, and save yourself from getting lung cancer. Faulty wiring, well maybe the house won't burn down.
Aside from being an environmental consultant that reviews thousands of environmental reports a year, I also find home inspection and property condition inspection reports across my computer screen. The list of items you find when you read one of these reports is staggering. Even new homes can have a laundry list of items requiring repair. Of course, new homes get 100% of items addressed, but the point is even new construction can have mistakes and flaws that a professional inspector can find.
Full disclosure, Curren Environmental only does environmental inspections, not home inspections and when we get asked if a home inspection is valuable, Curren says they are invaluable.