Oil tanks can be located in many different places. Oil tanks were out of sight and out of mind. Many oil tanks can be found buried under the lawn or driveway. Some oil tanks were buried to never been seen again, oil tanks can be buried under garage floors, decks and under the home itself such as under a sun room. (Photo below is a tank under the floor of a room).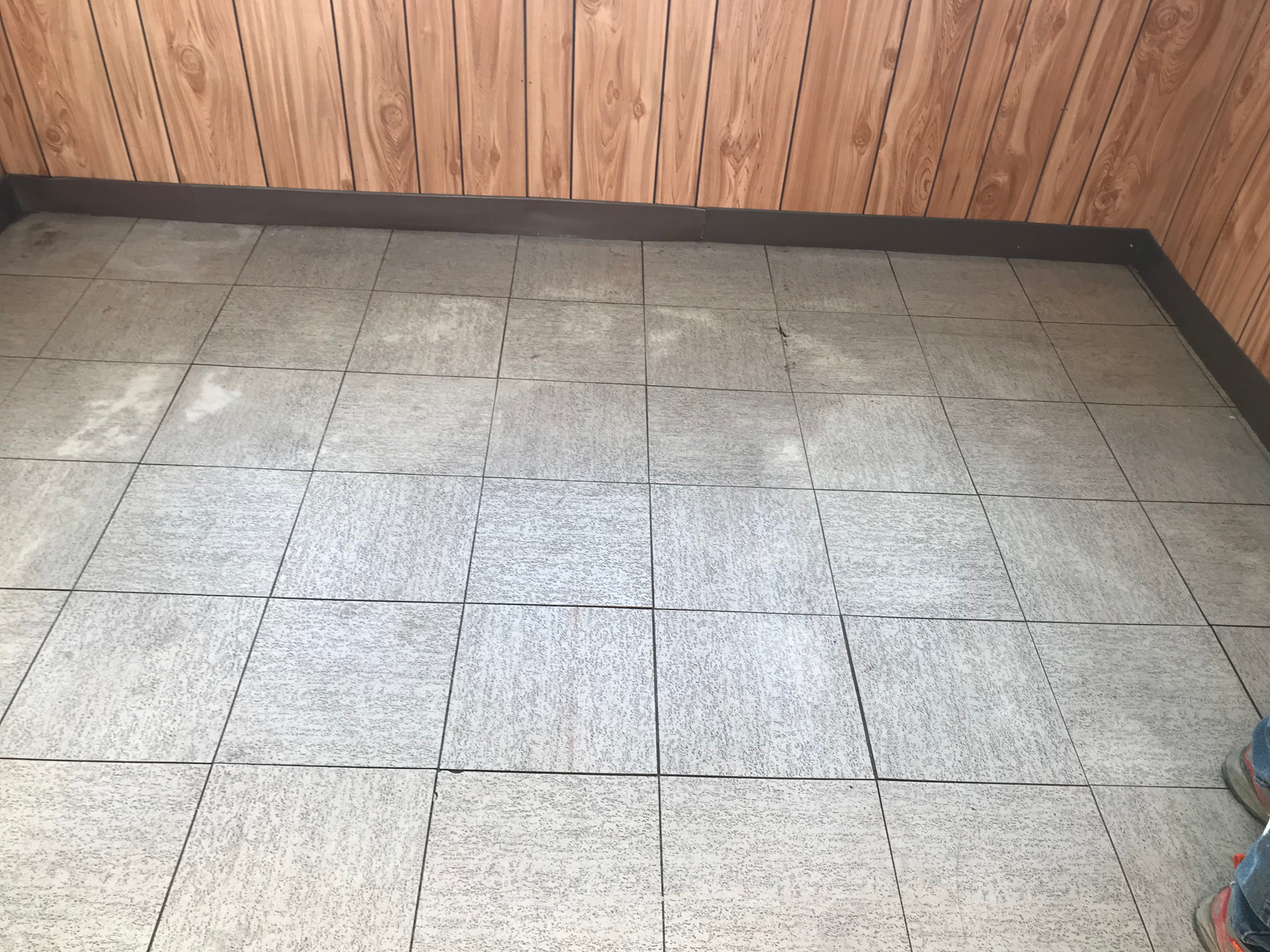 Oil tanks are only a problem when they leak, since leaky tanks may require remediation. The only way to know if an oil tank is not leaking is by testing the soil under the tank. Oil tank removal is typically your best option, since once the tank is removed, you can access soils under the tank to sample. With tanks that are under a building, you options open up from either removal (typically possible, just expensive) to closure in place, which is the more affordable and practical option.
(Photo below shows how a tank sweep found where under the floor the tank was located)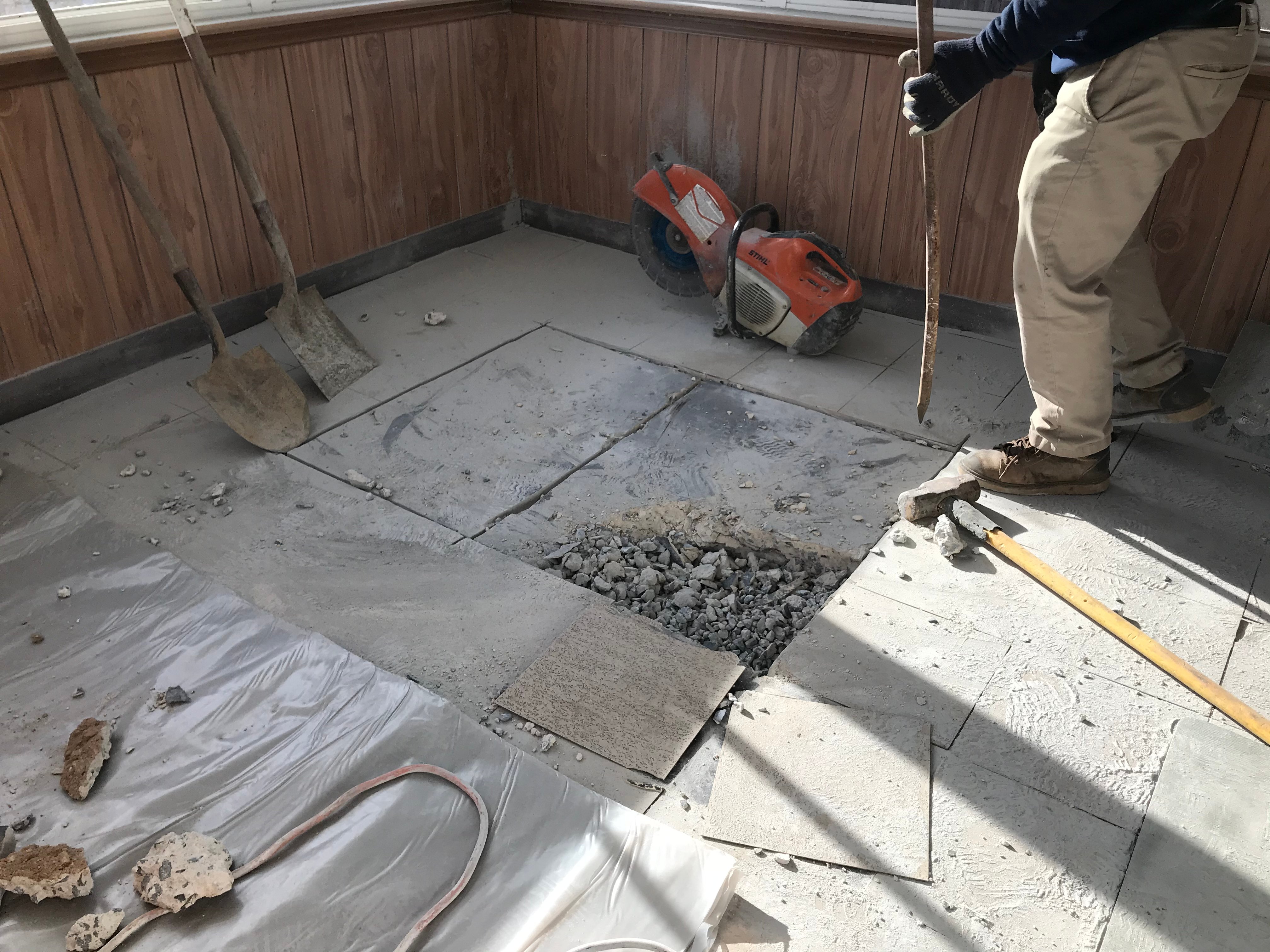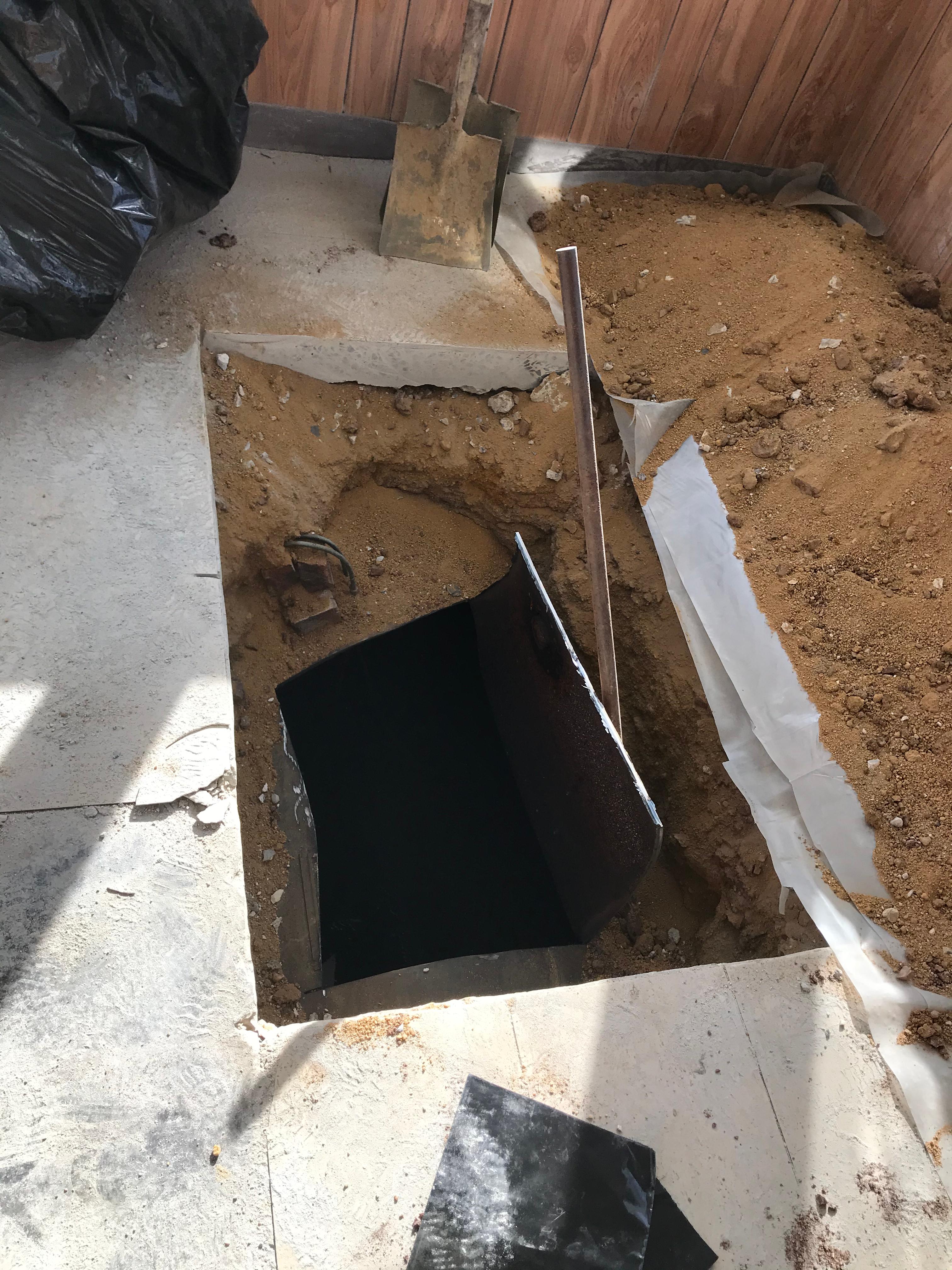 Oil tank closure in place can address concerns with the oil tank, by cutting holes in the bottom of the tank (after the tank is thoroughly cleaned) and taking soil samples.
By going through the bottom of the tank you can access the soils where samples are supposed to be acquired to assess for leaks.
It's not easy work, but its cheaper than removing the tank.
The photo below shows the holes (coupons) cut in the bottom of the tank to access the soils.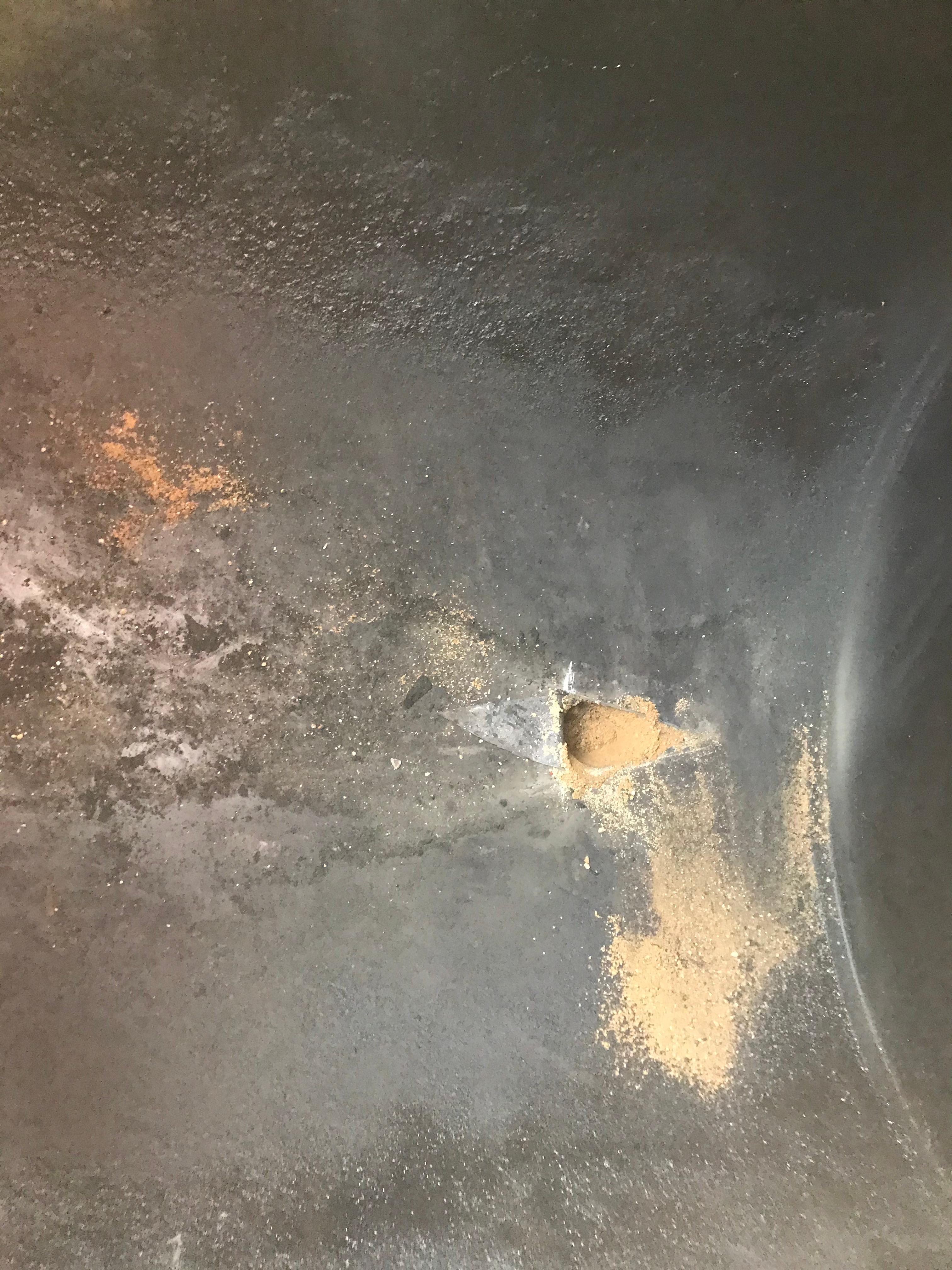 Our clients hire Curren to find professional affordable solutions and with close to thirty years experience we have solved a lot of problems with oil tanks. The photo above shows a tank under a room that we excavated, cleaned and obtained site assessment soil samples.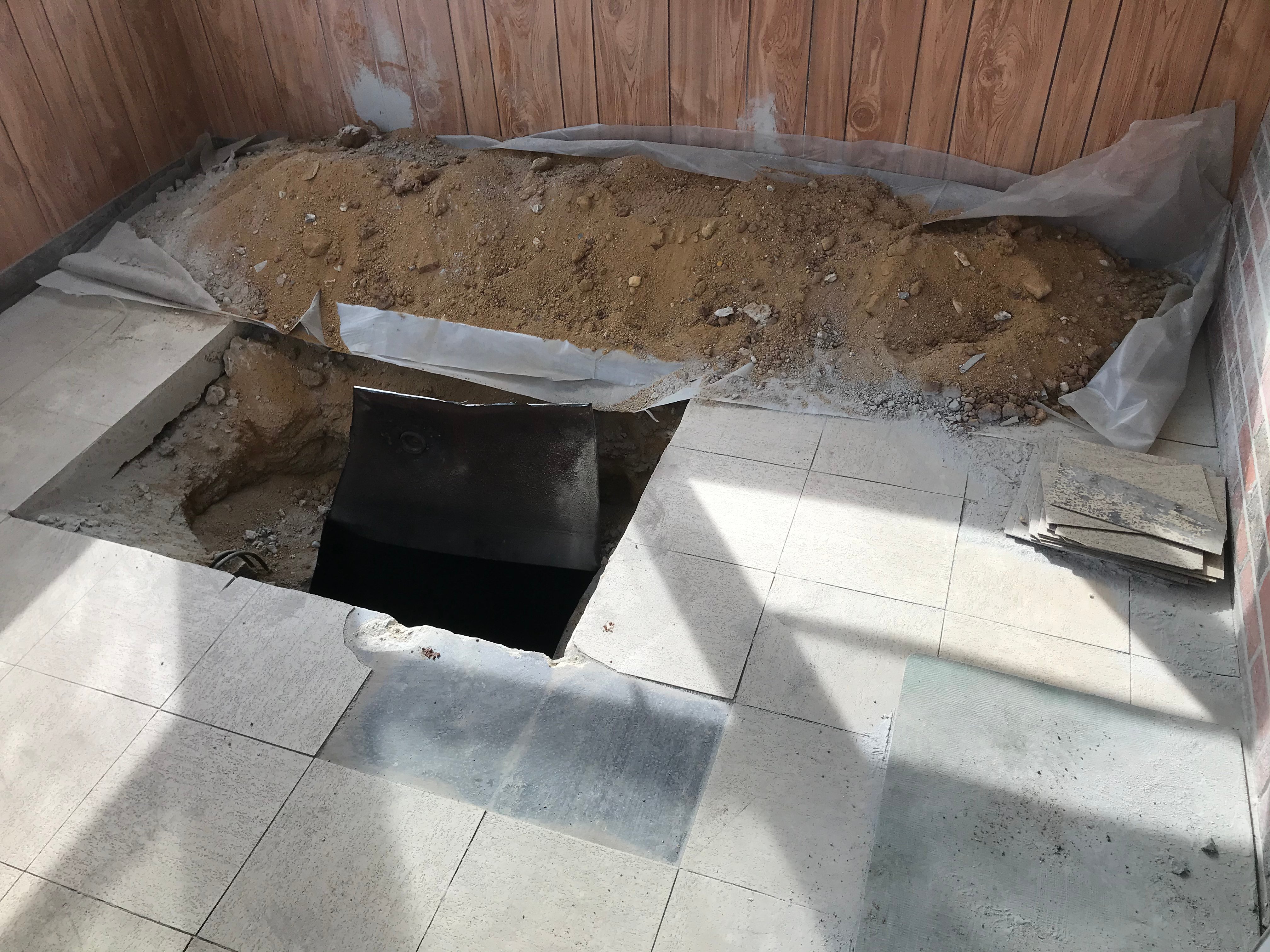 This small hole was all that was required for closure in place of this tank. Removal of the tank would have required that half the floor in the room be removed, and may have undermined the walls requiring structural support. Curren's tank closure in place was the appropriate and lowest cost solution.
Certified in New Jersey, Pennsylvania & Delaware for tank closure.
Thousands of completed projects.
Professionals solutions is a phone call away.