Many planned developments used heating oil. In developments where the condominiums are housing, the homeowner does not own the land where the oil tank is located. In condominium housing developments most heating oil tanks are usually placed on common ground. So you have a situation where you must remove the tank from property. The condominium owner does not own the heating oil tank. Homeowner associations, as anyone who has dealt with one, have many restrictions on what you can and can't do, they also make you jump through hoops to remove oil tanks. These restrictions, while meant to maintain order and assure that work is performed professionally, also add to the oil tank removal cost. We call these project "White Glove Tank Removals", as they require the white glove treatment.
Curren recently completed a project and from the photos below, it is hard to differentiate the before and after photos. Hence the white glove treatment.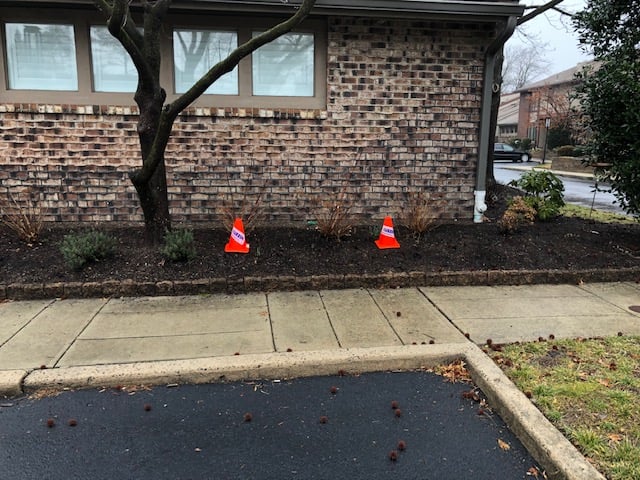 The tank is in the planting bed between the dwelling and the sidewalk. Planning ahead, allowed the parking spots in front of the tank to be clear to allow access.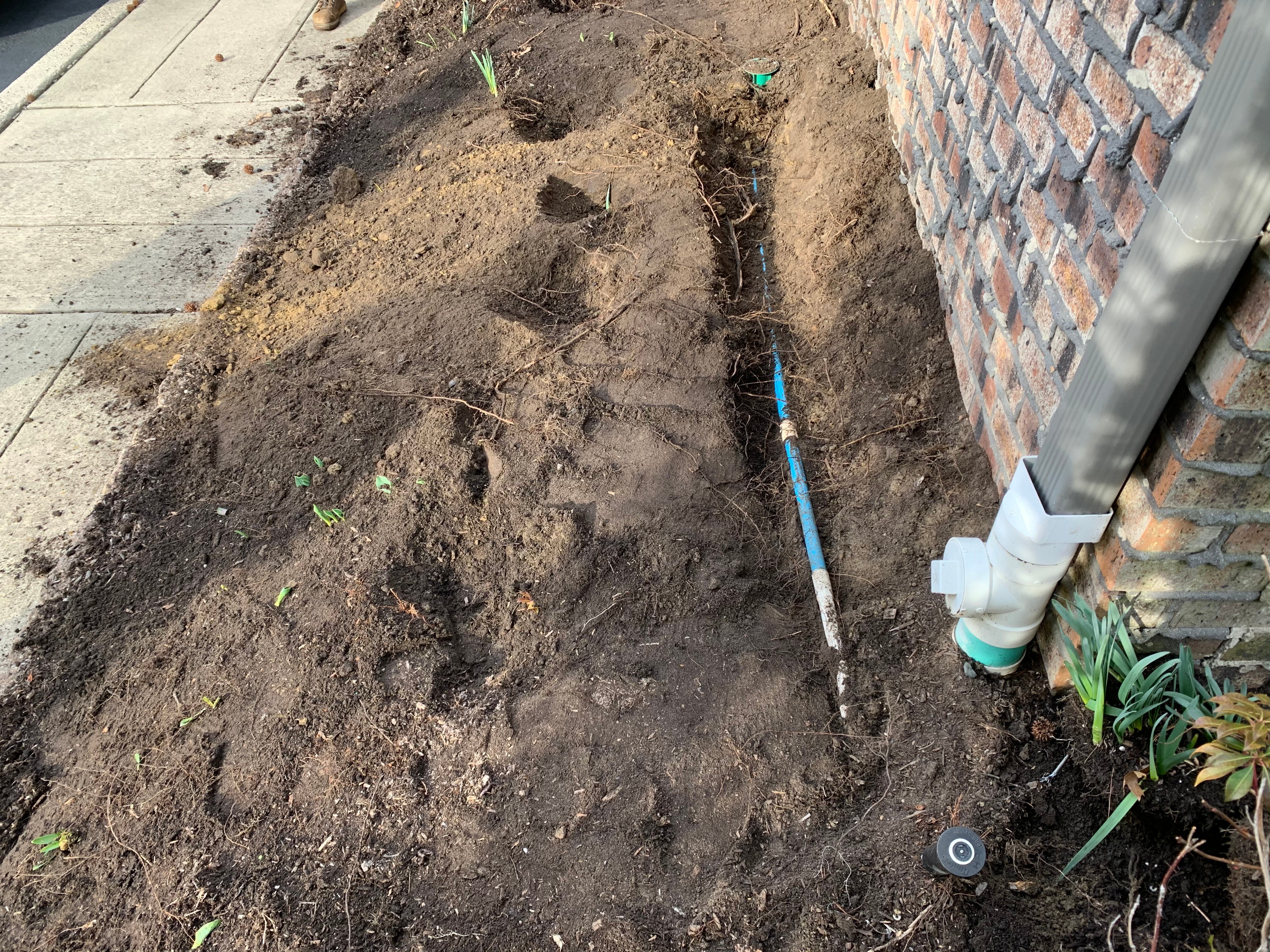 The blue line is an old landscape sprinkler line.
Next you hand excavate to clear PRIVATE utilities. Most all homeowner's associations have no clear idea regarding what utilities are where, so you hand dig to clear the excavation.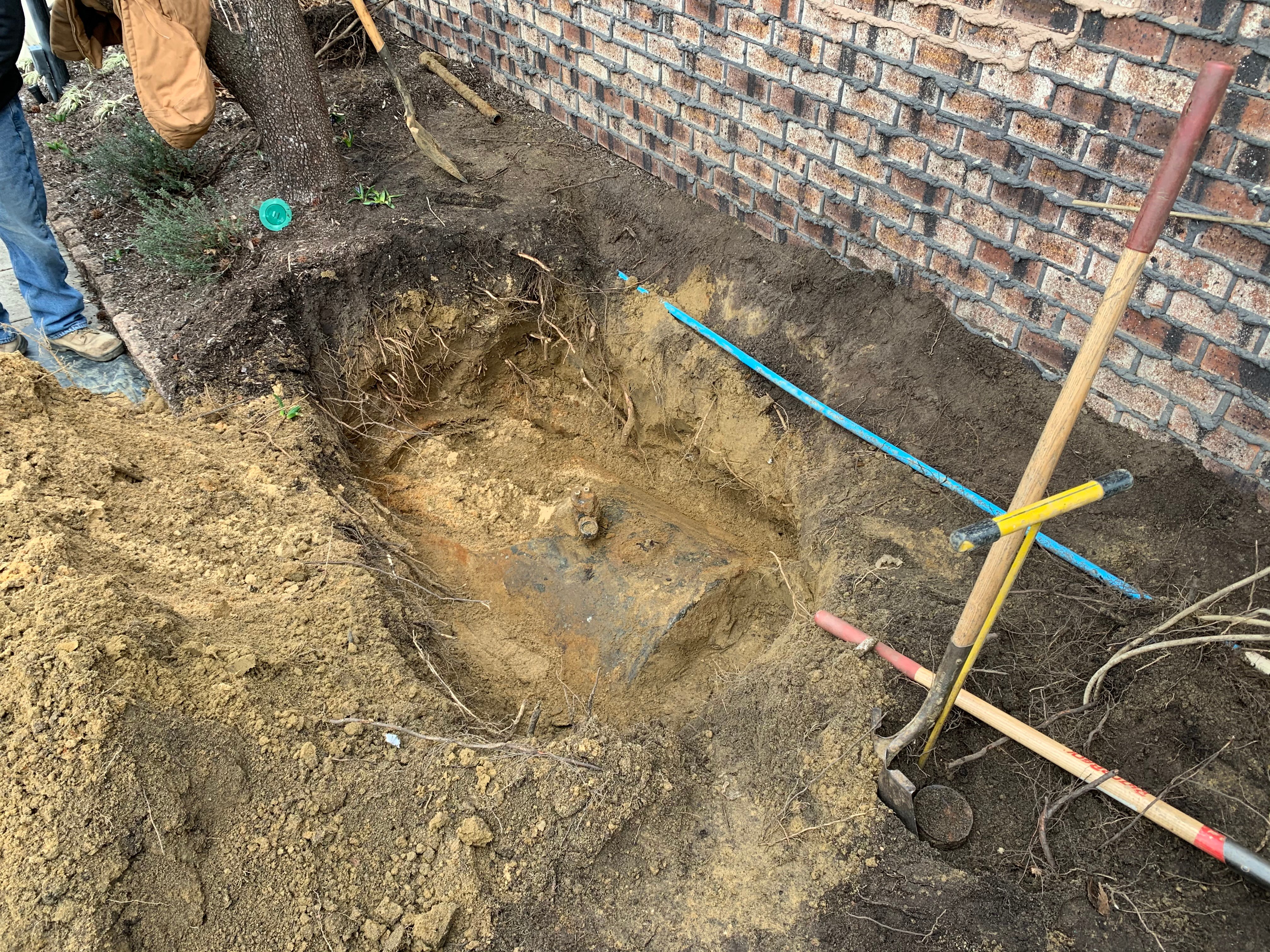 You dig until the top of the tank is exposed.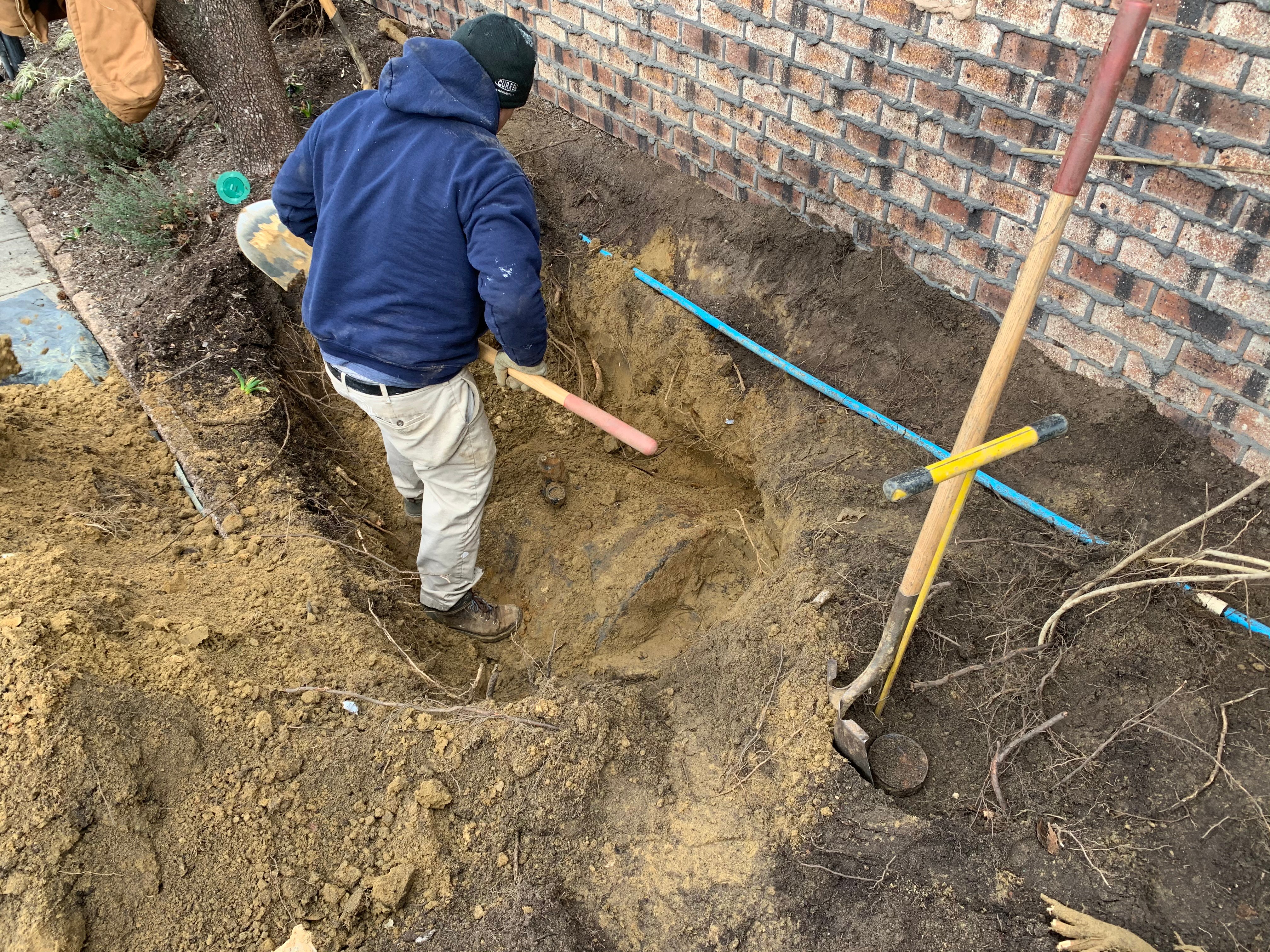 This tank was previously filled in place with sand.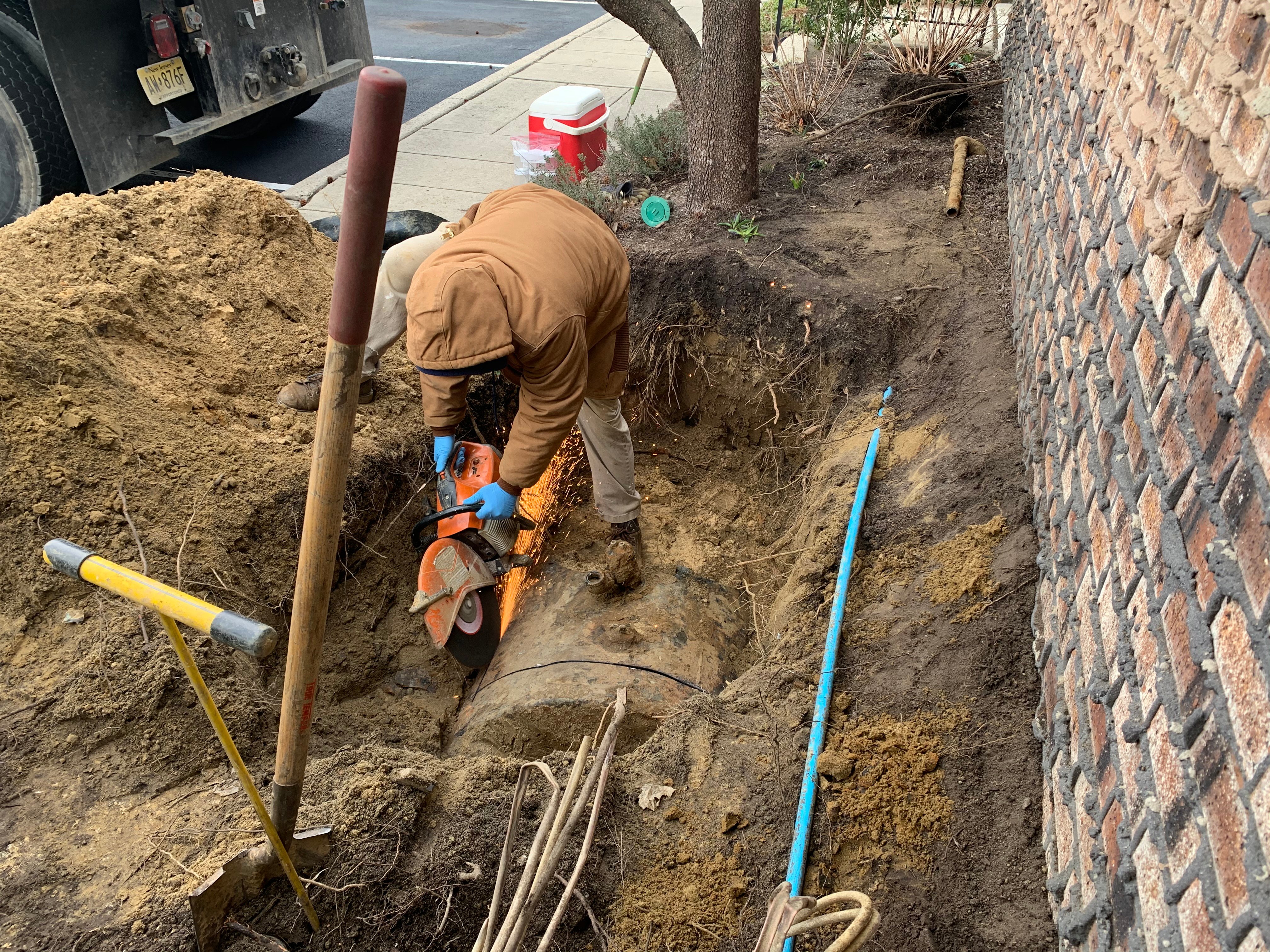 To remove the previously installed sand, you have to cut the top of the tank off so the soil can be scooped out.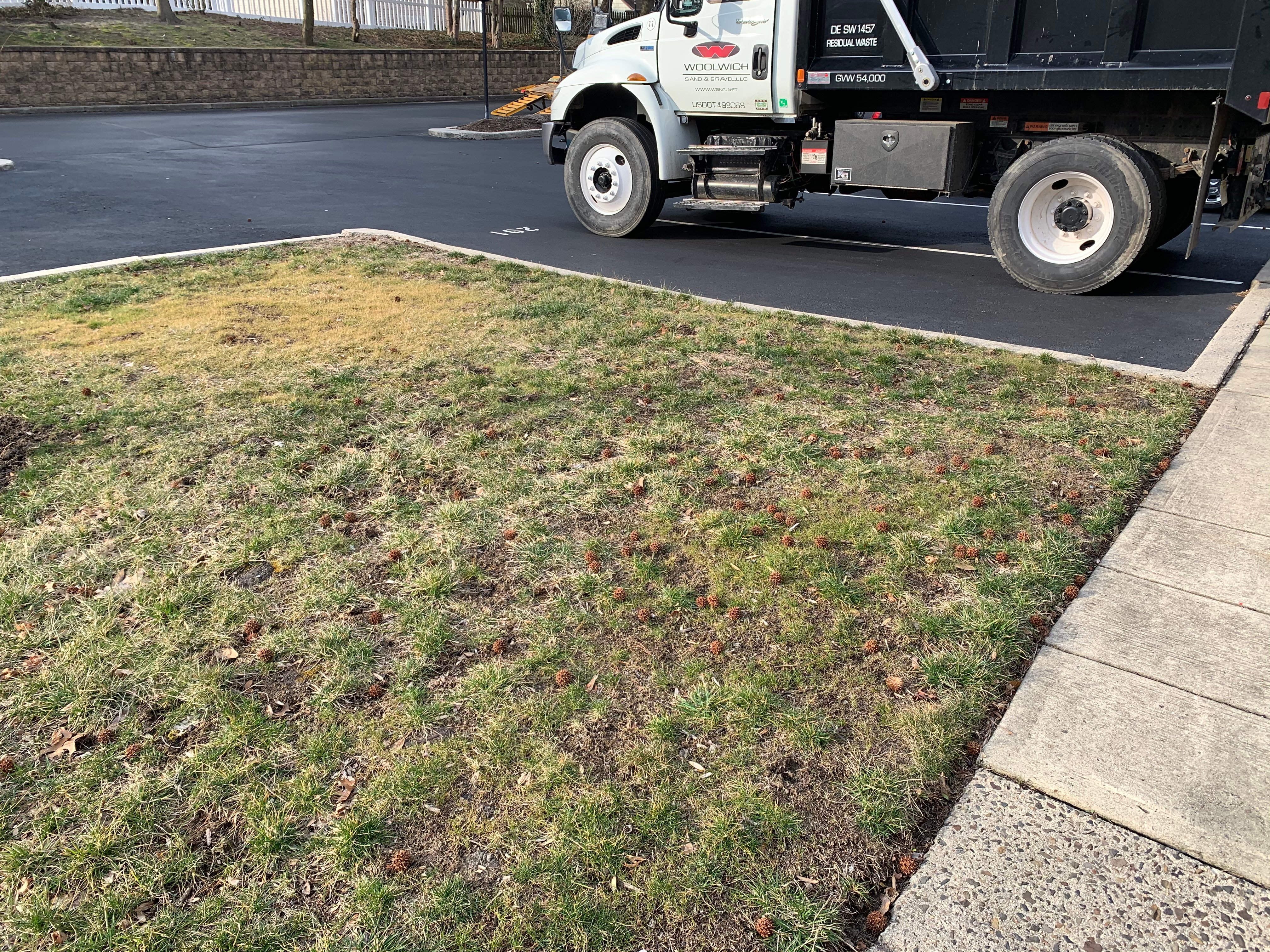 Soils were removed and placed into a dump truck that removed the soils from the site. This tank was in New Jersey and New Jersey doesn't allow you to back fill with soils removed from an oil tank.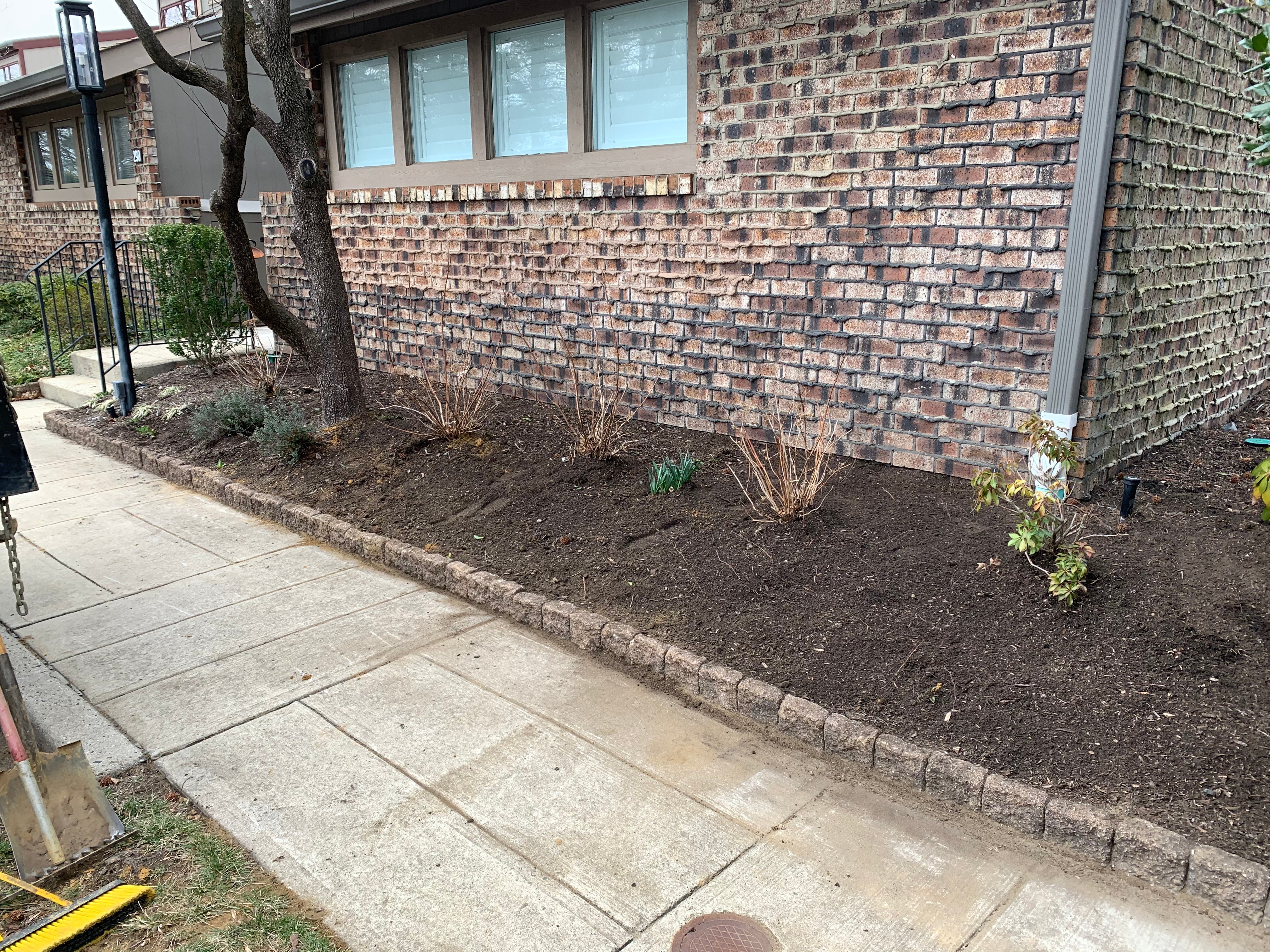 This is the after removal photo.
Tank removed and back filled, almost like we were never there.
Over 20 years of experience and thousands and thousands of tanks removed, when you engage Curren Environmental you get our experience and expertise. This may be your first and only tank removal, for us it's just what we do. If you want your project completed professionally, call Curren.