How do you prevent Mold in your bathroom? Well – there are many different ways to prevent mold from growing in your bathroom, first and foremost you must control moisture.
How do you prevent moisture? You must have a working bathroom exhaust fan that helps reduce moisture. If you have a fan already in your bathroom a good way to test if it is powerful enough to extract moist air is to take a paper towel and hold it up to the fan while it is on. If the fan can hold the paper towel it is most likely strong enough to extract the moist air generated in the space. If the paper towel falls to the floor it is time to get a new fan. You can buy a good working fan from either Home Depot or Lowes. The fan should not be vented inside the dwelling, such as discharging to the attic or be closed off in the ceiling. The fan should have a direct line to the outside. If the fan does not have a direct line outside, than moisture is collecting somewhere else in your house where mold may be occurring.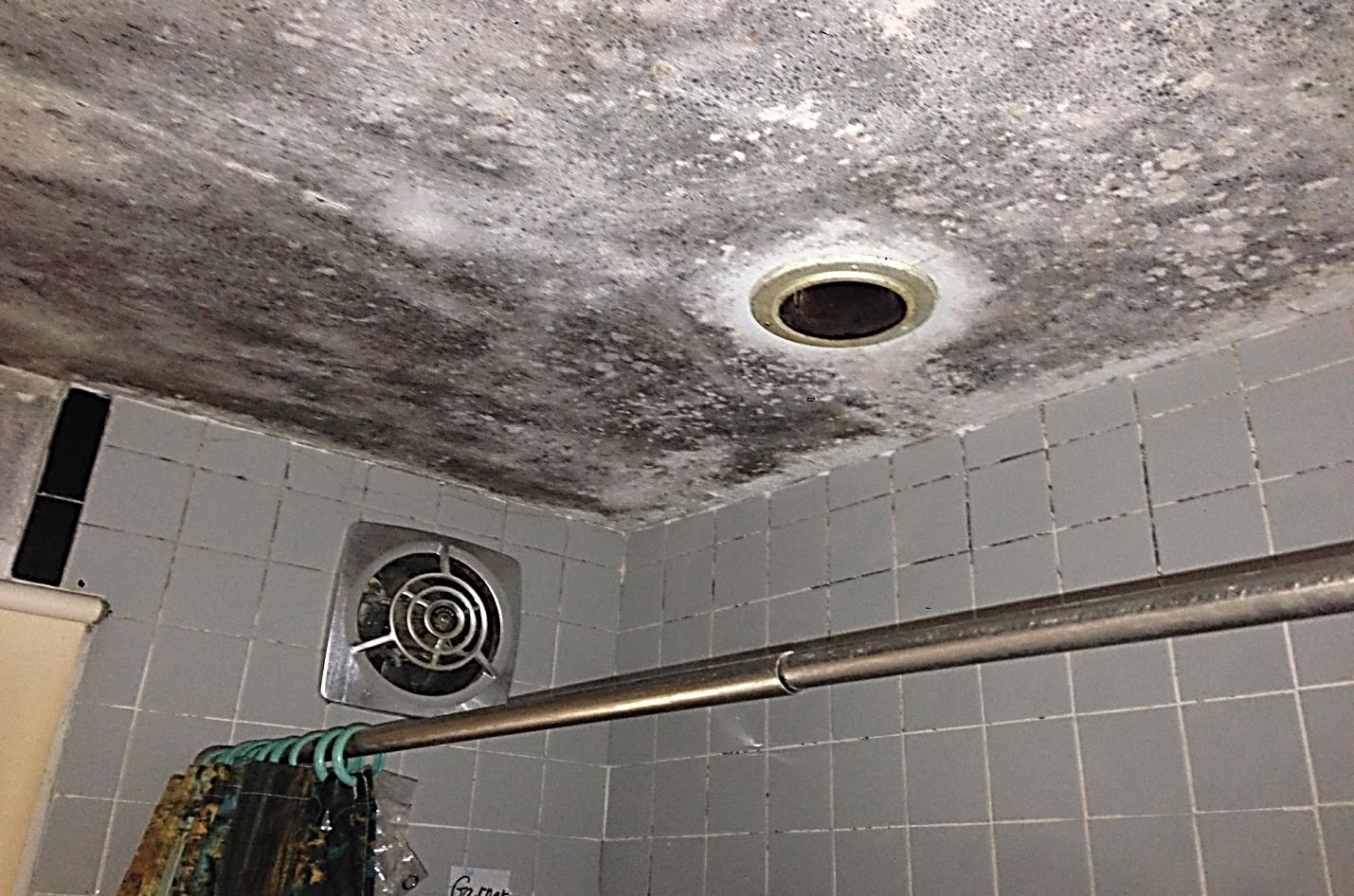 Does your exhaust fan automatically turn on when you turn your lights on in the bathroom? If not, you should get in the habit of turning it on when they turn the lights on. If the exhaust fan is not turned on during the shower or bath then the condensation will sit on your walls and ceiling causing moisture build up and then turning to mold.
You can always open a window as well – this will bring in fresh air into the bathroom and allow for the condensation to travel outdoors.
Mold prevention is water prevention. Don't let condensation happen in your bathroom – this leads to mold. Once mold spores grow they can grow on everything in your bathroom – this could be your towels, curtains, ceilings and walls. If you do decide to remove the mold – remember dead spores still can affect you. You may not see the mold growing but mold spores can be everywhere including the air.
Don't let mold grow in your bathroom prevent it. For more information on Mold please contact our office at 888-301-1050 or email us at info@CurrenEnvironmental.com