Residential heating oil tanks are regulated in New Jersey by the New Jersey Department of Environmental Protection (NJDEP).
On August 6, 2018, the NJDEP adopted new rules governing the administrative and technical requirements for the remediation of a discharge of heating oil from Heating Oil Tank Systems (HOTS) (N.J.A.C. 7:26F). These proposed rule changes have been in the works for years. The old program was called UHOT, the new program is called HOTS. Tank that fall into the NJDEP HOTS regulations are:
Residential Aboveground heating oil tanks (ASTs).
Small Aboveground non-residential heating oil tank systems.
Underground Heating Oil Tank System (2,000 gallons or less in capacity).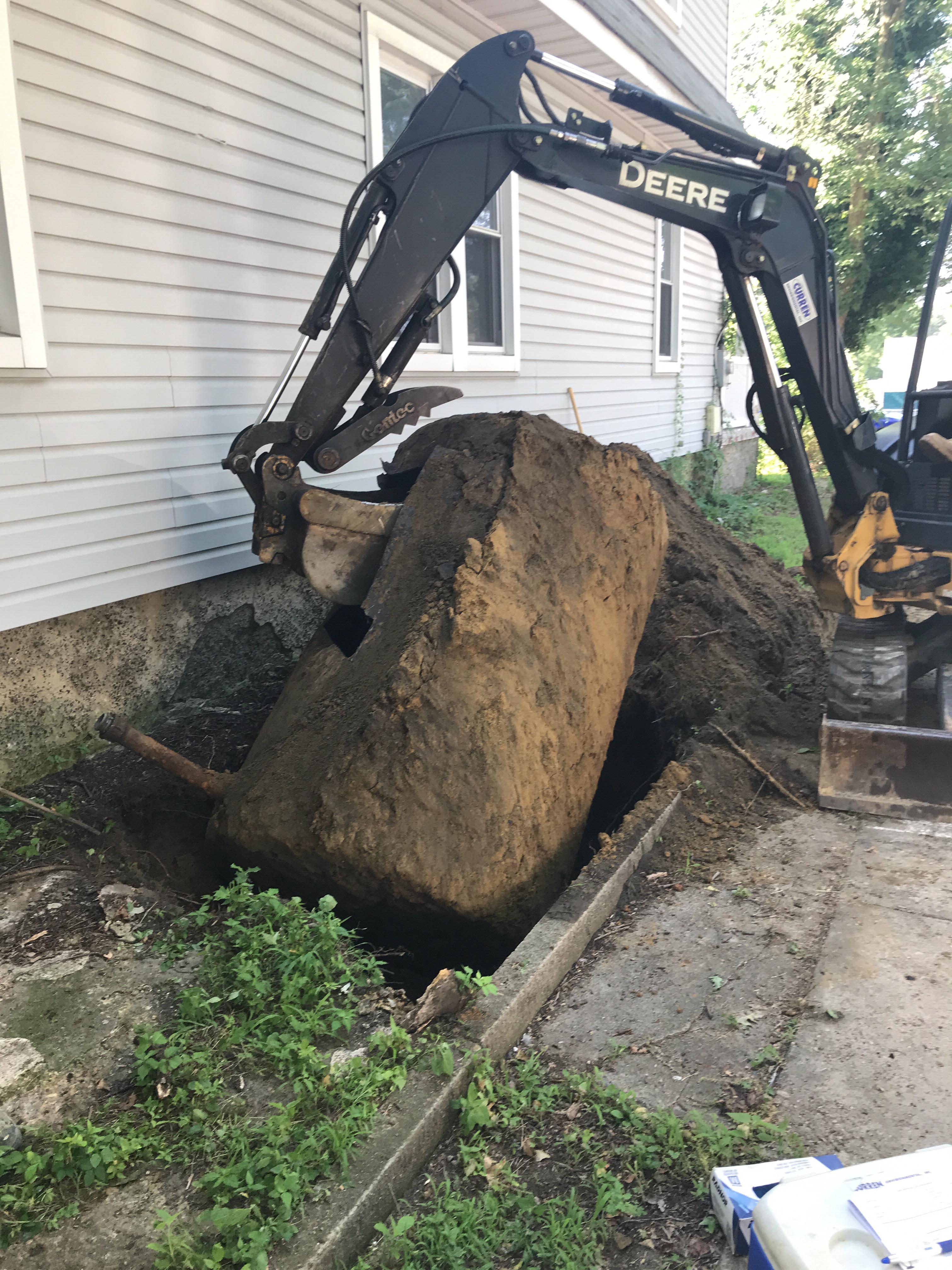 Generally speaking most HOTS tanks are residential sites.
The idea behind a system for residential sites is to be able to expedite leaks associated with these tanks, as issues with leaking oil tanks arise during real estate transactions. Ultimately following the HOTS program for a leaking tank will provide the RP (responsible party) typically the owner with a No Further Action letter (NFA).
The main changes in the UHOT to HOTS regulations are as follows:
When soils are present above NJDEP standards beneath a residential structure, up to 15 cubic yards can remain in place, which would require a HOTS deed notice. In short, the presence of the contamination would be noted on the deed. Some buyers may be turned off by this contamination remaining which could affect the value of the property.

Remedial excavation bottom samples are now determined by the size of the tank as opposed as to the size of the excavation. Previously the number of bottom samples was based on the excavation size J.A.C. 7:26F-3.4(a)2i(1) " Collect one sample for every six feet of tank length or fraction thereof. For a 550 gallon oil tank you would take four sidewalls and one bottom. You would need additional bottom samples if the tank is longer than 6 feet.

If a remedial excavation extends to within two feet of groundwater or bedrock, a ground water investigation is required;

If groundwater is not encountered to a depth of 35 into bedrock after 24 hours, no further groundwater remediation is required.

Confirmatory groundwater sampling is not required if initial ground water results are below the NJDEP Ground Water Quality Standards (GWQS) upon completion of the remediation.
Curren has completed thousands of tank projects, both simple tank removals and remediations. If you have a HOTS question, contact our office, we offer a free initial consultation.
Monday to Friday 8 AM to 5 PM
888-301-1050