Lead is sometimes considered the first metal. The ancient Romans used lead for plumbing and regarded lead as the "father of all metals". Even though they discovered that lead could cause madness, and even death lead was still used. Especially among the aristocrats who used it in wine carafes, glasses, and food plates, all which contained lead. Leading to, what many scholars researched, the fall of the Roman Empire.
Moving towards the "New World" era, lead was beginning to be mined in the state of Virginia. The first use of lead was known to be used in the manufacturer of arms and ammunition by American Colonies. Lead also began to be used in the US for drinking water pipes. The lead was less expensive and more durable than iron, lead piping could also be easily bent making it better to use in existing buildings. It was believed that the earliest health concerns were raised in the 1850s but in the 1920s the effort to ban or limit lead piping became known.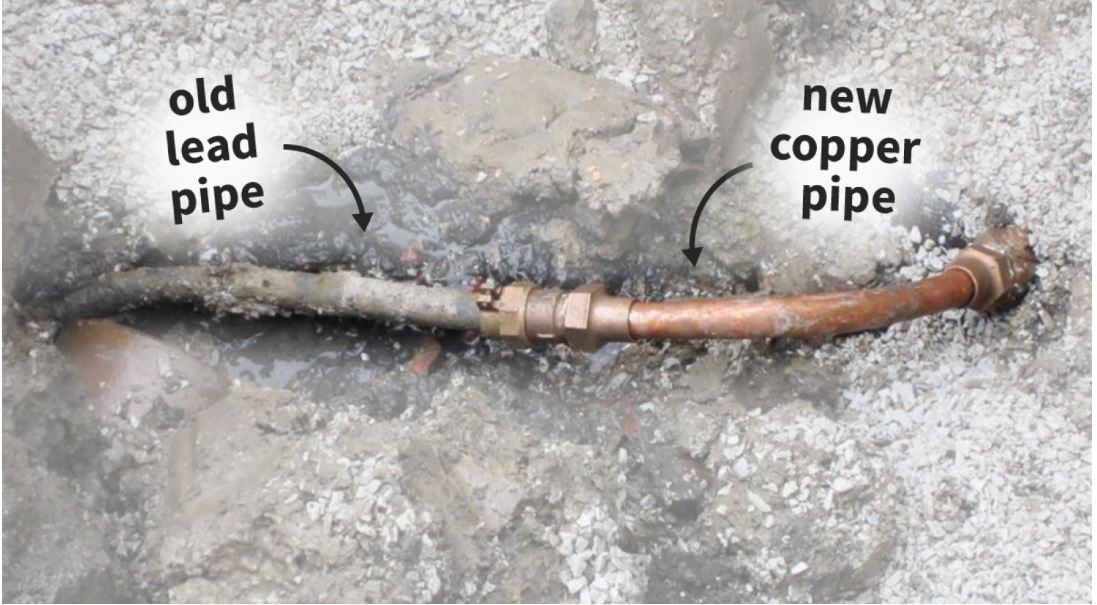 Lead can be found in the air, soil, and water. Where is lead in our homes today? Much of our exposure comes from our activities, such as the past use of leaded gasoline, industrial facilities paint, and lead piping for water use. Did you know after leaded gasoline was banned lead in our bloodstream diminished?
What made lead paint so popular?
Lead in the paint allowed the paint to dry quickly, allowed the paint to resist moisture & made the paint more durable.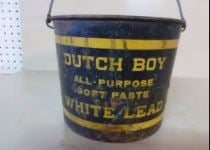 The lead was thought to make products better.

It is easily shaped, soft enough to be malleable

The low melting point for easy casting into shapes.

Lead has durability you did not get from, ceramics, used to seal jars, give roofs waterproof lining, be used in sewage and water pipes that would not crack easily.
Where can lead paint be found?
Windows and windowsills

Doors and door frames

Stairs, railings, banisters, and porches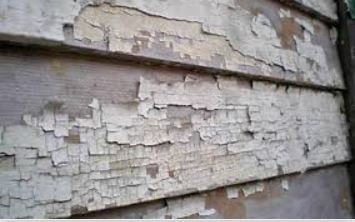 Is lead paint in your home or the home that you are purchasing? Depends on the age of the home.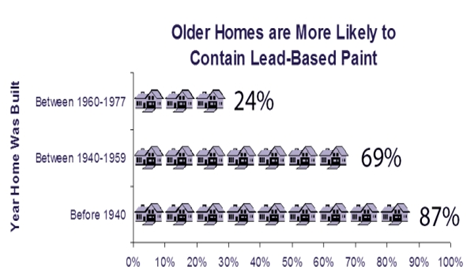 As you can see lead in paints was immensely popular and the older the home the more likely lead-based paint will be present. Lead paint was phased out in the 1970s. If your home is older than 1978, you likely have lead paint. EPA Fact: Approximately three-quarters of the nation's housing built before 1978 contains some lead-based paint. This paint, if properly managed and maintained, poses little risk.
If you want a lead paint-free home buy a home built after 1978. But also understand that paint containing lead applied to pre-1978 likely has multiple coats of paint on top of it. The risk of human exposure to lead paint directly correlates to the quality of the painted surface. Chipping and peeling paint can be a concern. If you do renovation and disturb painted surfaces, you are likely to encounter lead paint. You are much more likely to be exposed to mold than lead paint in the average home.