---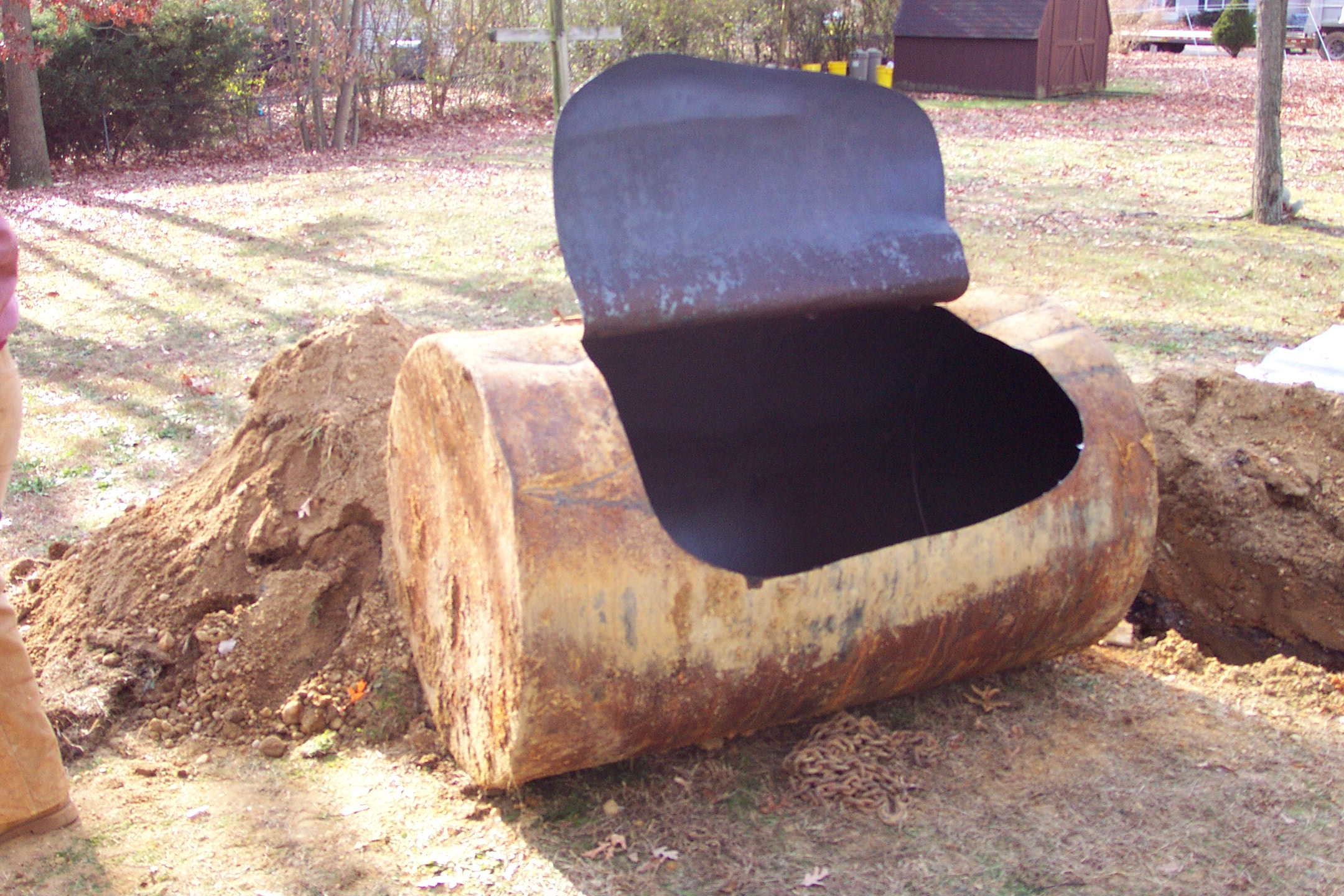 INTRODUCTION: The Construction Inspection
Obtaining a municipal permit and associated inspection for tank removal is mandated by law. Many people wrongly presume that this permit and inspection will certify that the tank did not leak. This is not true; the local permit is for the physical act of removing a tank. The local inspector, typically the construction or fire sub code inspector, inspects that the permit details were satisfied which is that a tank was removed. The physical act of removal (demolition) is a construction inspection. Discharges, spills, releases and leaks to the environment fall under the Department of Environmental Protection (NJDEP in New Jersey, DNREC in Delaware and PADEP in Pennsylvania). Environmental codes and construction codes are entirely DIFFERENT by definition. When a tank removal receives a local approval for a tank removal, it is approving that the permit to remove a tank was completed, tank removed and excavation backfilled. It has nothing to do with certifying that the tank did not leak. So if you had a tank removed and your only documentation is an approval sticker from the municipal inspector you STILL need the other half (more important) of the equation which is testing that the tank did not leak.
---

The Environmental Site Assessment
If you want to properly document that a tank did not leak, you need to follow regulatory agency technical guidance and regulations.
As per NJDEP Technical Guidance for Investigation of Underground Storage Tank Systems, dated July 31, 2012. The following is directly from NJDEP regulations:
Many underground storage tanks (USTs) are managed by the Underground Storage Tank regulations N.J.A.C. 7:14B. This regulation does specifically exempt certain "unregulated" USTs from the regulation. However, these exempted USTs are still required to comply with other Department regulations including but not limited to the "Administrative Requirements for the Remediation of Contaminated Sites" (ARRCs) [N.J.A.C. 7:26C], and the "Technical Requirements for Site Remediation", [N.J.A.C. 7:26E]. This document may be applied to all USTs when guidance is needed beyond that provided in the above regulations.
As per NJDEP's ASSESSMENT of UNDERGROUND STORAGE TANKS (USTs)
An underground storage tank (UST) system is an Area of Concern (AOC). When an UST is suspected of a release, when it is to be closed, removed, or when it is to be temporarily taken out of service pursuant to N.J.A.C. 7:26E and/or N.J.A.C. 7:14B, an investigation may be required. To conduct the appropriate site investigation (SI) activities, an assessment of the UST system is needed.
For tanks containing volatile organic compounds (VOCs) including but not limited to No. 2 fuel oil, diesel fuel, gasoline, kerosene, jet fuel or waste oil, field screen soil from bottom and sidewalls of the excavation as the soil is excavated. The objective of this approach is to bias sampling locations to the areas of highest contamination. If no elevated field screening readings or visual staining is noted, select the sample locations based on professional judgment.
5.2.1.1 For USTs that are removed and no ground water is encountered in the excavation, soil samples should be collected as follows:
Collect one sample from the centerline of the tank footprint for each five feet of tank length or fraction thereof. Distribute sample locations equally along the centerline of the tank footprint, and collect samples in the zone that is from zero to six inches below the bottom of the tank invert. If bedrock is encountered, collect the samples zero to six inches above the bedrock or refer to section 5.1.7 if insufficient soil is present to collect a sample. Samples should be biased to locations of elevated field screening readings and/or visual staining. For tanks that are 5 feet or less in length, one sample collected along the centerline equidistant from each end of the tank is recommended when no elevated field screening reading and/or no visual staining is noted.
Summary: Certifying Removed Tanks
For the certification of removed tanks, i.e., confirmation that the tank did not leak the company or individual providing certification must follow what these four paragraphs summarize. The NJDEP's Technical Guidance for Investigation of Underground Storage Tank Systems, dated July 31, 2012, are the foundation for investigating a tank removal for contamination and documenting that the tank did not leak. In short, the NJDEP requires that the tank excavation (once tank is removed) be thoroughly evaluated for a release and soil sampling be performed from the area. These samples are independently analyzed by NJDEP certified laboratories. The results of the analysis are then compared to applicable soil standards.
If you do not obtain and analyze soil samples from a tank removal, you are not following NJDEP guidance, so technically your case has not foundation. Therefore, any certification provided on a tank removal without soil samples is at the discretion of the private company performing this work, a very shaky foundation indeed. While companies can go out of business, regulatory agencies such as the NJDEP do not. So when your certification from ABC Tank Company (true company and no longer in business) is questioned (by an attorney or an environmental professional) that the company did not follow NJDEP Technical Guidelines, you will be left holding the proverbial bag.
Obtaining soil samples at time of tank removal allows the environmental company to follow NJDEP protocol and to compare the soil sample results to applicable soil standards. It is that simple and it provides closure to the question that the tank did not leak. Remember, the laboratory analysis of the soil samples is completed by an independent (third party) licensed laboratory. While companies and individuals can be licensed to remove tanks, they do not analyze soil samples so you can be sure you are receiving unbiased data.
Still have questions?
Call Curren Environmental at 888-301-1050
Monday to Friday 8:00 am to 5:00 pm.
---