It is not uncommon for mold to be found at a residence. Mold will grow silently over years in areas of your home that you may not even go in.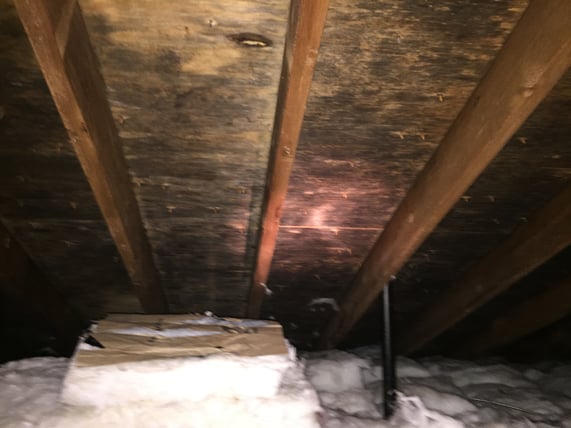 During the home inspection or a mold inspection, mold will show up during a real estate transaction. The rub with mold is that someone may see staining and call it mold or during a home inspection, the inspector may test a surface for mold and confirm mold and then you are left with the knowledge that mold is present. What you won't know is why it grew, how to prevent it in the future and to what extent the mold is present.
The mold dilemma is there are only 11 states that have mold regulations so the industry lacks real mold professionals. If you are in NJ, PA or DE there is no mold licensing so in theory you can't find a mold professional or you can't find a state licensed professional.
The lack of mold regulations create no barrier of entry for someone wanting to do mold work. If you don't need a license that saves you a lot of time and brain power.
Companies try and drum up work by offering "Free Mold inspections". Are mold inspections truly free? The time to give professional advice is not free, as there has to be a cost involved to evaluate a property and provide professional advice. Free mold inspections, should read, "You are going to pay me to remediate mold if you need it or not". In the photo below, an inspector said that was mold and recommended remediation.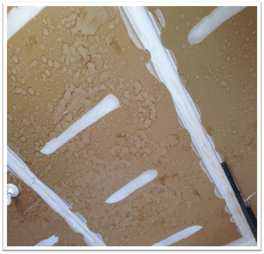 Professional mold inspections can average around $500, plus or minus depending on size of property and if surface or airborne sampling is performed. (It was not mold)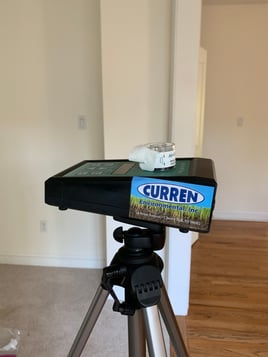 Let's be clear we have given thousands of 2nd opinions over the years and there is always three common threads we find with mold advice.
Many owners of properties that are told they need mold remediation, do not actually need mold remediation. Or the remediation they need is not the ENTIRE basement or attic.
Mold often grows back when the mold was inadequately addressed. Read, consultant never stopped the actual cause of the mold. (Leak, moisture intrusion, humidity, etc). In short there was never a professional evaluation for mold.
The mold testing person doesn't understand the results of the mold testing, the cause of the mold growth or the actual extent. Case in point inspector sampled a crawl space and a basement that were connected. We were asked to provide a cost to remediate the crawlspace, when in fact the basement had the bigger mold issue and people used the basement to exercise, so the mold exposure was greatest in the basement, but that is not what the consultant recommended. The problem with non-mold professionals is they like to take a samples because they will get a really long, slick looking report of lab data, which is all pretty boilerplate, but it looks nice. Because the lab gives such a nice package the actual mold consultants feel they do not have to provide an opinion in writing, it happens all the time. So they find mold but they can't say it doesn't have to be remediated, why it would need remediation, what would be the difference or really most important what is the cause, causes or even likely causes for the mold.
Regarding the "report". A mold inspection report isn't the lab data from the lab, it should be a written report detailing the inspection, what was found, what wasn't found, and most importantly is why was there mold in the first place. The report should also go over, in detail, what the lab data means, along with photos.
The bottom line is many mold companies work in their best interest not that of the owner or client. This is particularly true if you are being offered free advice. Conversely Home Inspections are not mold inspections, so while an inspector may say mold was noted in the basement in attic, it does not define the extent or the cause. Both of which you need to properly remediate the mold.
Expert Advice for close tp 30 years
888-301-1050