When a home inspector finds mold, it's time to call an environmental mold professional. Having mold in your home risks damaging your real estate deal. It causes alarm and can deter potential buyers.
What does finding mold mean?
If you have mold, there is an underlying moisture problem that was fixed and the mold went undetected or you still have a water problem that has to be fixed. The moisture issue causing the mold growth must be addressed or the mold will grow back. Trying to fix the mold problem yourself is not advisable. Mold professionals are trained in the use of proper personal protective equipment, including respirators. When remediating mold specialized equipment is used to create a containment area and an air filtration system is used during mold cleanup and remediation. Attempting to remove the mold without training and appropriate equipment risks spreading the mold. Handling mold without the proper protective gear can cause allergic reactions and adversely influence health. Many people are under the impression they can simply kill mold using bleach, but that is not enough. Dead mold spores can still cause allergic reactions.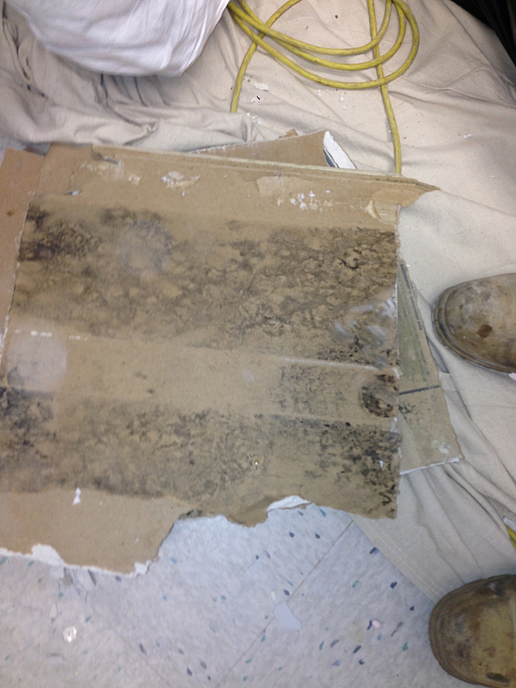 Mold needs an organic surface (food source) to grow. Homes and buildings are filed with organic material for mold to consume. Mold can grow on the paperbacking of fiberglass insulation, sheetrock, wood, dust, cardboard, pretty much anything organic. The problem with mold it tends to grow where we won't immediately see it, such as behind walls, basements, attics and in crawlspaces.
Have an environmental professional make certain that all of your mold is removed and help you move forward with your home sale. Paying for a mold inspection and dealing with a mold problem early on can end up saving thousands of dollars in the long run.