February 22, 2012 LSRP Deadline Update
The NJDEP has been notifying all commercial property owners that are still listed as active contaminated sites, notices of the LSRP deadline. (Residentail property owner's with underground heating oil tanks are NOT required to enter into the LSRP program.) The NJDEP realizes that MANY of these sites may only have clerical issues that need to be resolved before they can be removed from the contaminated site list and receive an NFA (No Further Action). The NJDEP is attempting to process as many of these sites as possible before the May 7, 2012 deadline. Sites that are more involved, i.e., investigative work and remediation is still ongoing, have a far smaller chance of receiving an NFA before May.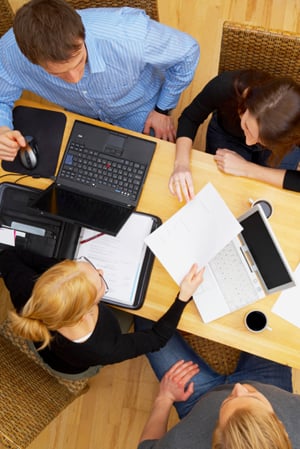 January 2012 Update
Owners of commercial properties in New Jersey that are known to have some level of contamination (i.e., property has an NJDEP case number) have until May 7, 2012 to hire a NJDEP LSRP. (Residentail property owner's with underground heating oil tanks are NOT required to enter into the LSRP program.) Hiring an LSRP is akin to hiring an accountant or attorney to handle your respective financial and legal issues. Property owners have been receiving written notices from the NJDEP informing them that they must engage an LSRP to manage their environmental issues. The NJDEP was allowing a grace period for properties that had existing NJDEP case numbers (New Jersey spill numbers) to avoid entering the LSRP program. These older NJDEP cases had to have work completed and submitted to to the NJDEP by March of 2012 to allow the NJDEP time to review the reports prior to the May 2012 deadline.
At this point and based on our discussions with various NJDEP Case Managers, there appears to be a slim chance to close out existing NJDEP cases under the review of the NJDEP. The stacks of case files pending review at this time appear to be more than the NJDEP can provide responses to by the May 7, 2012 deadline. Therefore, the NJDEP is currently recommending that future submissions be performed under the direction of an LSRP. Existing cases must Opt-In to the Site Remediation Reform Act ("SRRA") Program and retain an LSRP. All new cases and those cases which initiated remediation or remedial actions after November 3, 2009 need to hire an LSRP immediately.
Therefore, at this time, it appears that almost all future NJDEP submissions, except where the remediating party has not performed timely actions and where the concern poses a significant threat to human health and the environment, must involve an LSRP.
One of the most significant first submissions for existing cases and cased which initiated remediation prior to November 4, 2009, if it has not been completed at this time is the Receptor Evaluation ("RE"). The Initial RE should have been submitted to the NJDEP by March 1, 2011 or one (1) year after the initiation of remediating a site after March 1, 2010.
The Mandatory Timeframe for submission of the Initial RE is March 1, 2012 or two (2) years after the initiation of remediation that occurs after March 1, 2010.