Mold Remediation & Testing
Full service New Jersey Mold Contractors, and Mold Consultants, with over 15 years experience. Curren performs mold remediation, mold cleanup and mold testing. We are a full service Pennsylvania and New Jersey mold contractor. All mold services are performed with in house equipment and personnel. Our mold remedial technicians are trained and certified. All our inspectors are certified and insured for mold inspections, indoor air quality checks, allergen testing, and remediation.
If you find mold growing, it means that there is a moisture problem that has was not fixed. Many real estate transactions find mold growing, which many buyers view as property neglect.
What are the steps involved with remediating (cleaning up) mold?
Determine if mold is present.
Determine the moisture problem that caused the mold.
Call Curren to provide a free estimate to remediate the mold.
Curren provide a free consultation to evaluate your mold problem, help determine the cause and answer your questions.
Mold Remedial & Cleanup
•Free Initial Mold Consultation & Estimates
•EPA Mold Remediation Standards Followed
•All Mold remediation performed by our full time staff
Mold Inspections
•Certified Inspections for Mold
•Full Service Mold Inspection & Mold Remediation
•Laboratory Analysis of surface and airborne mold

Mold growth can be found on any surface providing the right amount of moisture and oxygen. There are molds which are specific to certain building materials including drywall, fiberboard tiles, wood, flooring materials and cement block. Mold growth can be a concern particularly where the person exposed is more systemically susceptible or has a suppressed immune system.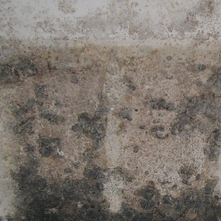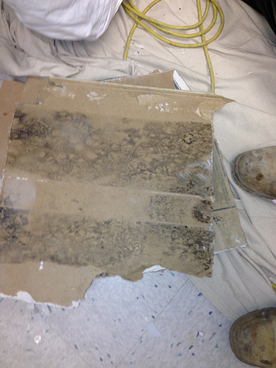 Why is mold a concern?
Mold is a concern in a living space due to the fact that molds can produce allergens, irritants and sometimes potentially toxic substances.
Molds can produce allergic reactions or even asthma attacks. Molds can also irritate the eyes, nose, throat and lungs.
Even dead mold can be an irritant.
How do you fix a mold problem?
A Curren project manager performs an initial assessment is to determine or confirm that mold is present. Curren project managers can test and determine the type of mold that is present and present recommendation on treatment and prevention.
Curren's technicians are trained in mold remediation and are OSHA certified for the use of PPE (Personnel Protective Equipment), required for mold remediation. We set up a containment area around the area of mold remediation and establish a negative air environment to ensure that the remedial activities contain and capture mold during the remediation.
All mold is captured in HEPA vacuums and encased for disposal. Areas that cannot be remediated such as drywall and cellulose based materials are removed and the remaining surface area is sealed with an encapsulate.